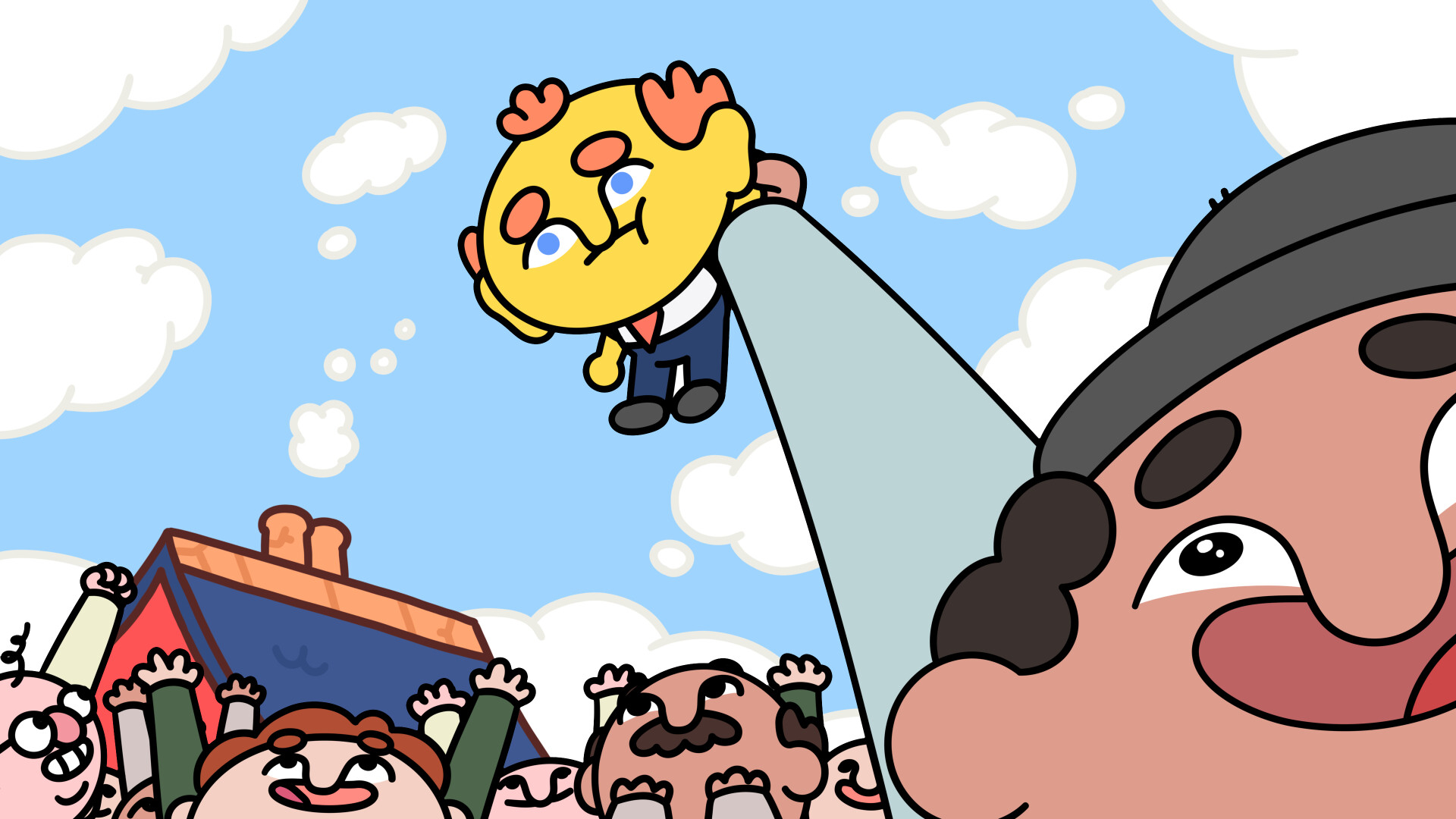 From the creators of The Good Time Garden, and the publisher of Untitled Goose Game, fans of the best indie games won't want to miss Thank Goodness You're Here by Coal Supper.
This hilariously charming comedy title will take you through the bizarre northern English town of Barnsworth, where the eclectic townsfolk are equipped with numerous whacky jobs that need to be completed. As a traveling salesman desperate to get acquainted with the new area after arriving early for a meeting, it becomes our job to complete whichever tasks are handed over by its inhabitants, no matter how obscure.
Each completed task opens up new areas of Barnsworth to explore, and as you complete certain jobs, the story of the title will gradually unfold to reveal the mark you leave on the town. But, the clock is ticking and you need to prepare for your big meeting, so you'll need to make sure that your time is being spent as efficiently as possible and you're not late.
Described as an "absurd comedy slapformer" the game will whisk you through a mixture of side-scrolling action and top-down exploration while walking you through a series of tasks that range from something as simple as baking a pie or cutting the grass to something like traversing the astral plane. In its fully-narrated, hand-animated, chock-a-block open world, there's always something to be getting on with. 
Thank Goodness You're Here will launch on PC, PS5, and Nintendo Switch. Currently, there is no specific release date for Thank Goodness You're Here but we have received a vague window of 2024. We are expecting more information regarding a concrete release date to come as the current year comes to a close.
If you're looking for more games to add to your radar, our complete list of upcoming games for console and PC, alongside our list of upcoming games for Nintendo Switch is worth checking out. We've also got a list of the best Nintendo Switch games if you're looking for another adventure to sink into prior to the release of Thank Goodness You're Here next year. 
Source link