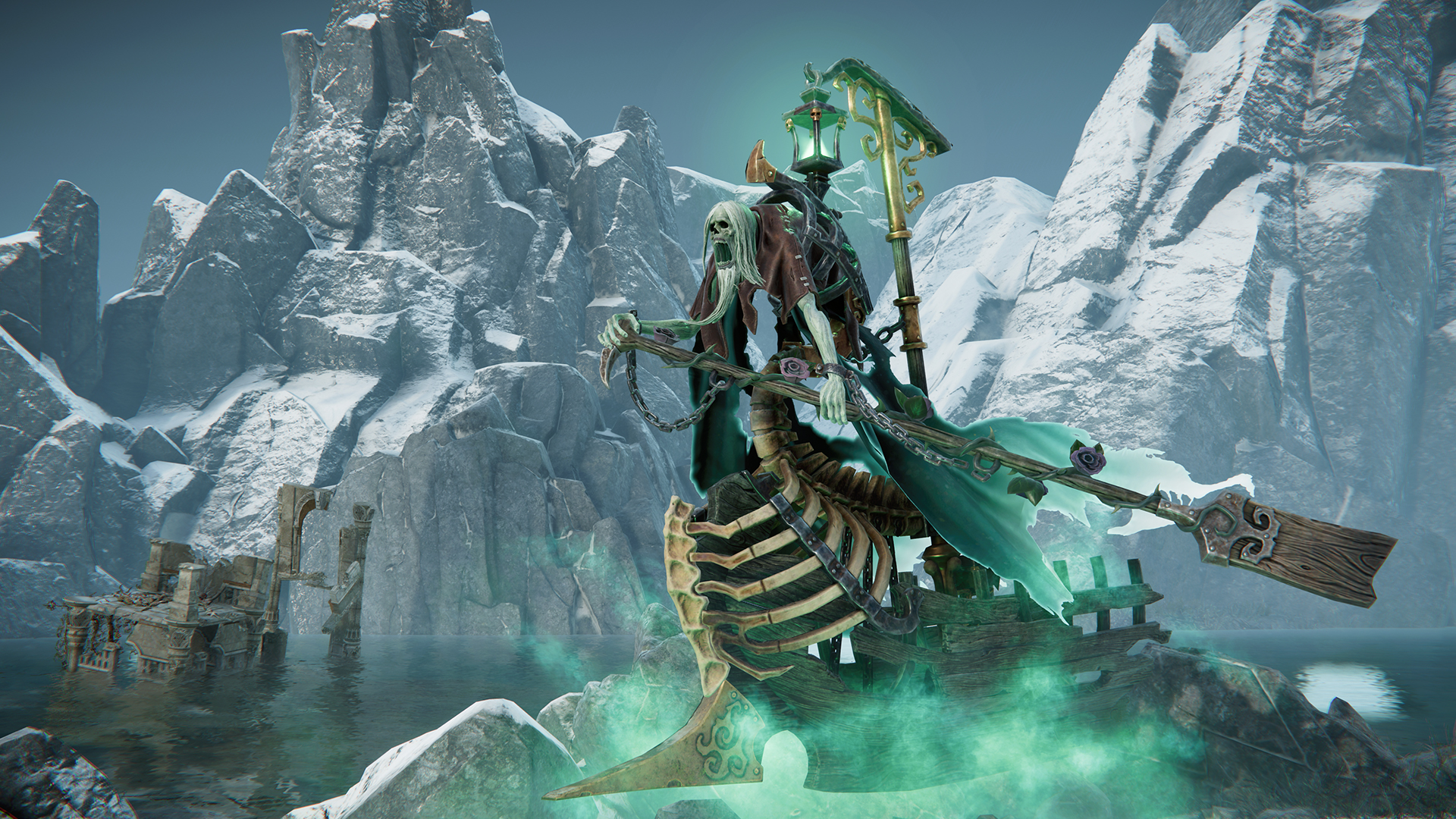 A release date has been revealed Warhammer Age of Sigmar: Realms of Ruin as well as a new faction and a brand new game mode.
Warhammer Age of Sigmar: Realms of Ruin will release on November 17 for PC, PS5, and Xbox Series X|S meaning that the first-ever Age of Sigmar RTS is now only a few months away. 
In addition to the release date, the developers at Frontier Developments have unveiled the third of the game's four factions in a new trailer. The Nighthaunt, an eerie army of ghostly apparitions powered by dark magic is making its way to the Realm of Ghur to join the noble Stormcast Eternals and the sneaky Orruck Kruleboyz in their ongoing battle for the territory. 
The Nighthaunt are a horde army, designed to overwhelm their opponents with rapid flanking attacks and eldrich horrors. These representatives of the forces of Death resent the pseudo-immortality of the Stormcast Eternals and will stop at nothing to see those gold-plated do-gooders brought low. 
Frontier has also announced a new mode for Realms of Ruin. Called 'Conquest Mode', this rogue-like game variant allows players to undertake a series of single-player missions with branching paths, culminating in a dramatic final battle. The twist is that each of these battles will be subject to extra rules and challenges. In one battle, you might find that all units move exceptionally fast, in the next, you might discover that your soldiers' line of sight has been cut substantially. 
The mode is designed to add a sense of variety to single-player skirmish battles, as well as a sense of competition. Players will be able to compare high scores and also share seeds for their individual runs, allowing friends (and enemies) to undertake identical runs and compare their results. 
While not fundamental to the game experience, it's a pleasant addition that will be sure to keep even RTS veterans on their toes.
In the meantime, check out our lists of the best PC strategy games as well as some of the other upcoming games on the horizon.
Source link