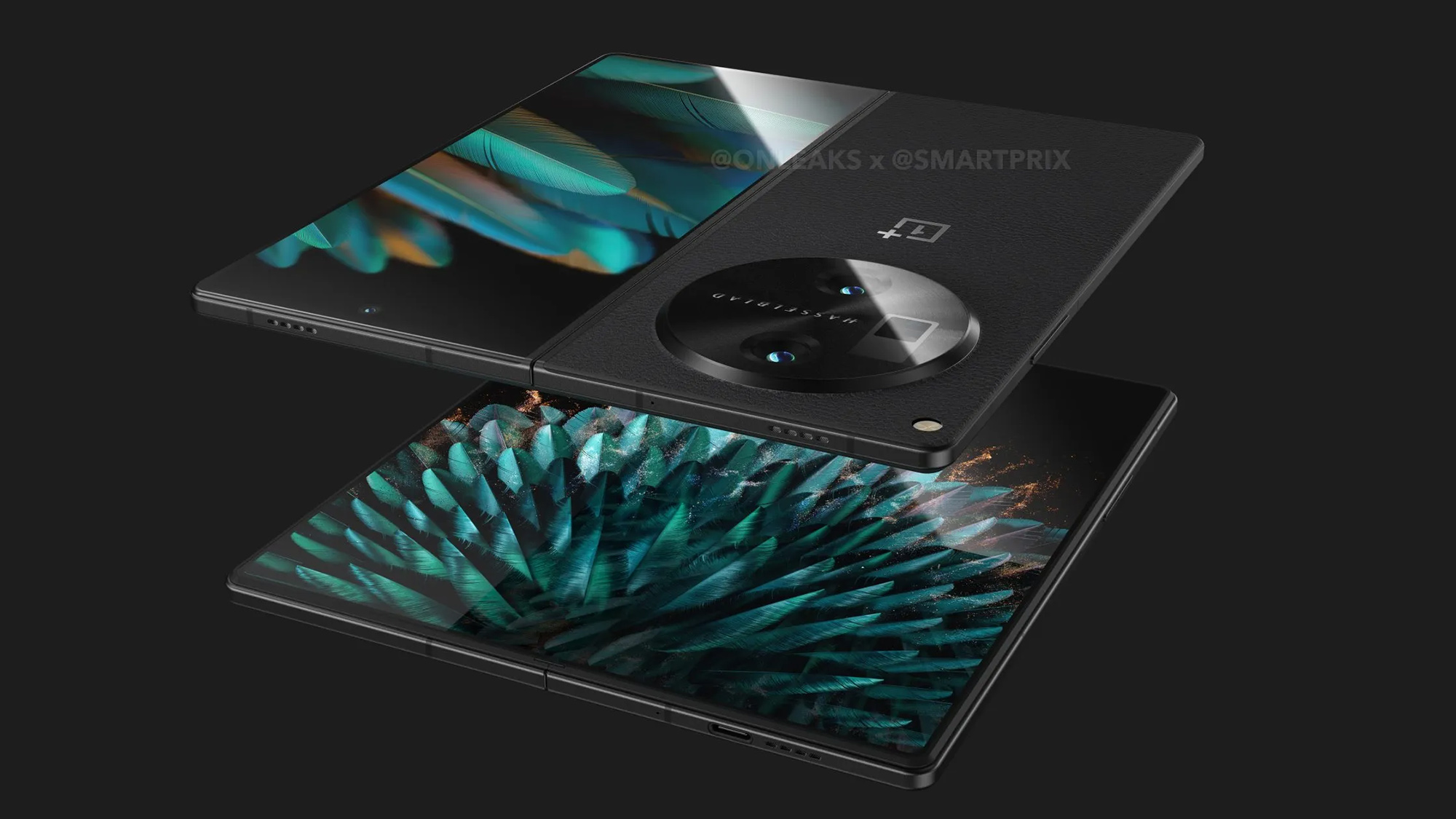 The OnePlus Open is on the way to give the Samsung Galaxy Z Fold 5 some serious competition in the book-style foldable space, and the latest rumor to reach us suggests that the display will be one of the best features of the upcoming phone.
In fact – as per seasoned tipster Digital Chat Station (via Notebookcheck) – the OnePlus Open could come boasting the best screen on a foldable so far. It's apparently going to measure 7.82 inches from corner to corner when opened, and come with a resolution of 2440 x 2268 pixels (that's a pixels-per-inch density of 426).
Compare that with the Z Fold 5, which has a 7.6-inch display that offers a 2176 x 1812 pixel resolution – a PPI of just 373. It may not make a huge difference to the naked eye, but it would certainly give OnePlus bragging rights and a sales hook to encourage us to check out its very first foldable.
The same source says the outer screen on the OnePlus Open will measure 6.31 inches and have a 1116 x 2484 pixel resolution (432 PPI). The Samsung Galaxy Z Fold 5 has a 6.2-inch, 904 x 2316 pixel outer screen (401 PPI), so the OnePlus display is potentially sharper there, too.
Color us interested
It sounds as though we might get a "collector's edition" of the OnePlus Open as well, according to Digital Chat Station – one with 16GB of RAM and 1TB of internal storage. A version with 24GB is also still under consideration, apparently.
The other tidbit of information we've just got about the OnePlus Open deals with the colors of the foldable: the usually reliable Max Jambor (via Android Authority) says that the foldable is going to come in 'Voyage Black' and 'Emerald Eclipse', more commonly known as black and green.
We don't have any pictures to go with the color names unfortunately, but the unofficial renders we've seen so far would appear to show the black variant. The renders come from a reliable source, so are probably accurate or close to being accurate.
Of course, nothing is certain until the OnePlus Open is official. The company itself has said the foldable is coming this year, but at this stage it looks as though the rumored August launch window might get pushed back.
You might also like