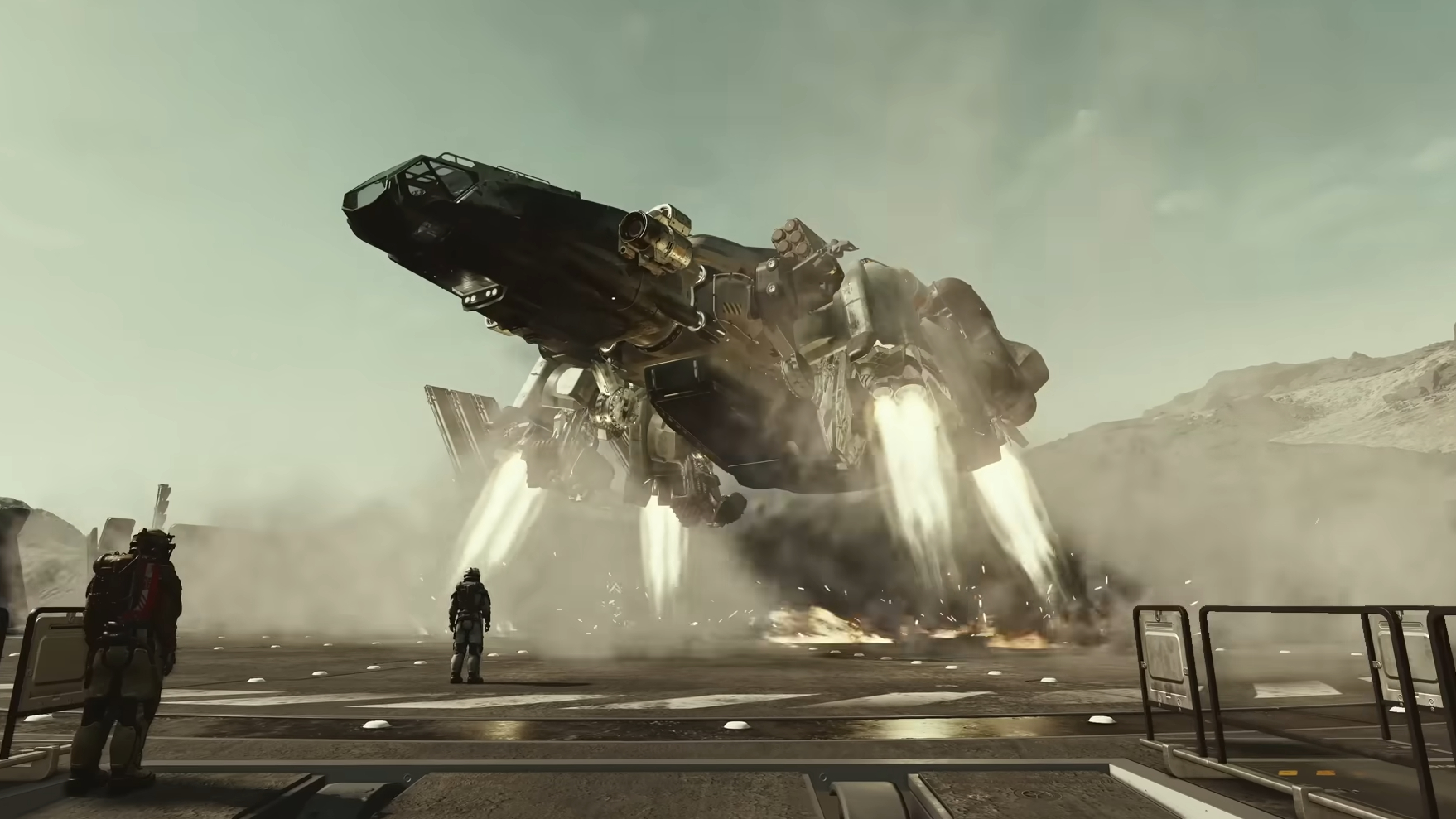 Starfield's file size has now been confirmed, and you may want to free up a good chunk of space in preparation for its launch on September 6.
That's because Starfield is going to take up a sizeable 100.19GB on Xbox Series X|S. And that's just the Standard Edition. Premium Edition owners should expect its install size to jump up to 117.07GB. PC and Steam users have it worse still, with Bethesda's spacefaring RPG taking up an eye-watering 139.84GB (thanks, Eurogamer).
That puts Starfield in the ballpark of some of the biggest and best Xbox Series X games, at least without any additional DLC or updates installed, including Halo Infinite (97GB), Microsoft Flight Simulator (102GB), and Assassin's Creed Valhalla (103GB).
As a result, it may be in your best interests to make as much room as you can on your console or PC by deleting older games you no longer play. Or, alternatively, investing in one of the best Xbox Series X hard drives and SSDs such as the Seagate Xbox Storage Expansion Card or the WD Black C50, to ensure you won't be caught short come launch day.
You can preload Starfield right now on Xbox Series X|S and PC (though Steam players will need to wait until August 30) if you've pre-ordered the game, or are planning on downloading it from the Xbox Game Pass subscription service.
Your Xbox Series X has approximately 800GB of operational storage, despite claiming 1TB on the box. While that's technically still true, around 200GB is taken up by the operating system and other pre-installed programs. It's worse still on Xbox Series S, which knocks down to roughly 364GB (from 512GB) after OS installation. That means that owners of Microsoft's cheaper current-gen console may find themselves struggling to install Starfield without additional storage. This means the game will effectively take up a third of the total space on the digital-only system. 
RPG phenomenon Baldur's Gate 3 is also offering preloads for its upcoming PS5 release in September. Find out how to preload Baldur's Gate 3 on PS5 right here.
Source link