Major spoilers follow for The Flash.
The Flash, one of the biggest box office bombs of 2023, is cutting its theatrical losses and joining Max in late August.
The DC Extended Universe (DCEU) movie, which tanked upon release in mid-June, will become one of the new Max movies to land on the platform later this month. It's set to debut on Warner Bros. Discovery's (WBD) primary streaming service on Friday, August 25, meaning you've only got a week to wait for its arrival.
Directed by Andy Muschietti, The Flash was expected to galvanize the theater-going experience ahead of its June 16 launch. With its multiversal and time-traveling escapades, the return of beloved Batman actor Michael Keaton as the Caped Crusader, and its positioning as the hard reset of the DCEU before James Gunn and Peter Safran's rebooted DC Cinematic Universe (DCU) takes the DCEU's place, The Flash was one of the most anticipated new movies of the year.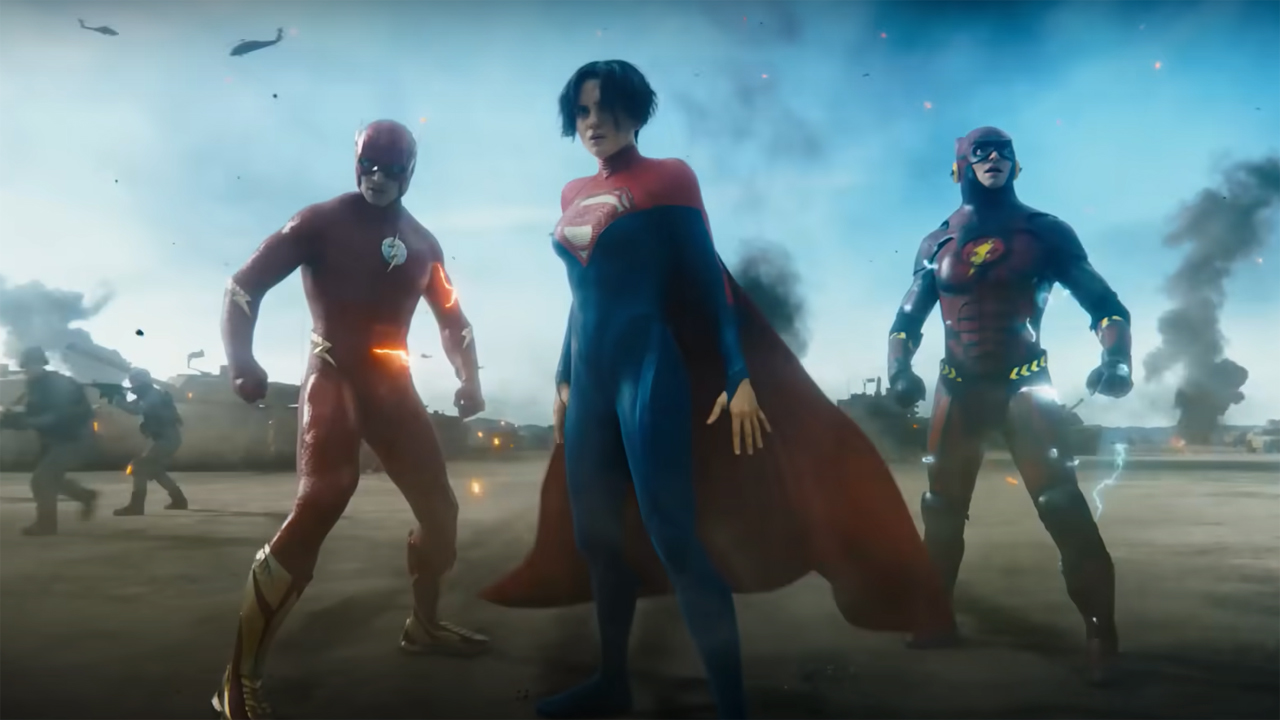 Unfortunately for the superhero movie, it wasn't received well when it arrived earlier this year. Despite being received positively by critics and industry insiders at the 2023 Cannes Film Festival in May, The Flash was criticized for – among other things – its janky plot, multiversal tropes, and nightmare fuel-inspired visual effects (VFX). 
Indeed, those VFX issues were trashed by fans and critics, especially in its final act where – spoilers – the movie 'honored' actors like Christopher Reeve, who played Superman in the 1970s, by bringing them back to life in a distasteful CGI-laden manner. In the end, The Flash made just $268.5 million against a reported $200 million budget. As box office failures go, that's big.
That was only the tip of the iceberg of the problems that plagued The Flash's protracted development. A film almost a decade in the making, the DCEU's latest movie-based offering saw its release date was moved six times before its June 16 launch was settled on. Alongside that particular headscratcher were allegations leveled at lead star Ezra Miller, who was accused of predatory and controlling behavior, which led to the actor being arrested on charges including domestic violence, theft, burglary, harassment, and a relationship with a minor. Miller has sought help for mental health problems since those controversies came to light.
Worlds collide. #TheFlash will be streaming August 25 on Max. pic.twitter.com/PVX3ayhEpAAugust 18, 2023
See more
It's hard to determine whether The Flash will be a success for Max. Based on its mixed to poor reception, many film fans might have waited for the superhero flick to come to WBD's super streamer before watching it. Even then, The Flash's Max launch only applies to viewers in the US. Max isn't available in the UK or Australia. Right now, it's unclear what platform The Flash will debut on in these countries, though it's likely it'll be available to stream on Now TV in the UK and Fox in Australia at some stage.
If you are interested in seeing The Flash when it lands on Max (or the platform in your world region), you might want a brief rundown on what it's about. Here's its plot synopsis for intrigued readers: "Worlds collide in The Flash when Barry [Allen, played by Miller] uses his superpowers to travel back in time in order to change the events of the past. 
"But, when his attempt to save his family inadvertently alters the future, Barry becomes trapped in a reality in which General Zod [Michael Shannon] has returned, threatening annihilation, and there are no Super Heroes to turn to. That is, unless Barry can coax a very different Batman [Keaton] out of retirement and rescue an imprisoned Kryptonian [Sasha Calle], albeit not the one he's looking for. Ultimately, to save the world that he is in and return to the future that he knows, Barry's only hope is to race for his life. But will making the ultimate sacrifice be enough to reset the universe?"
Here's that all-important release date one final time: The Flash releases on Max in the US on August 25.
You might also like