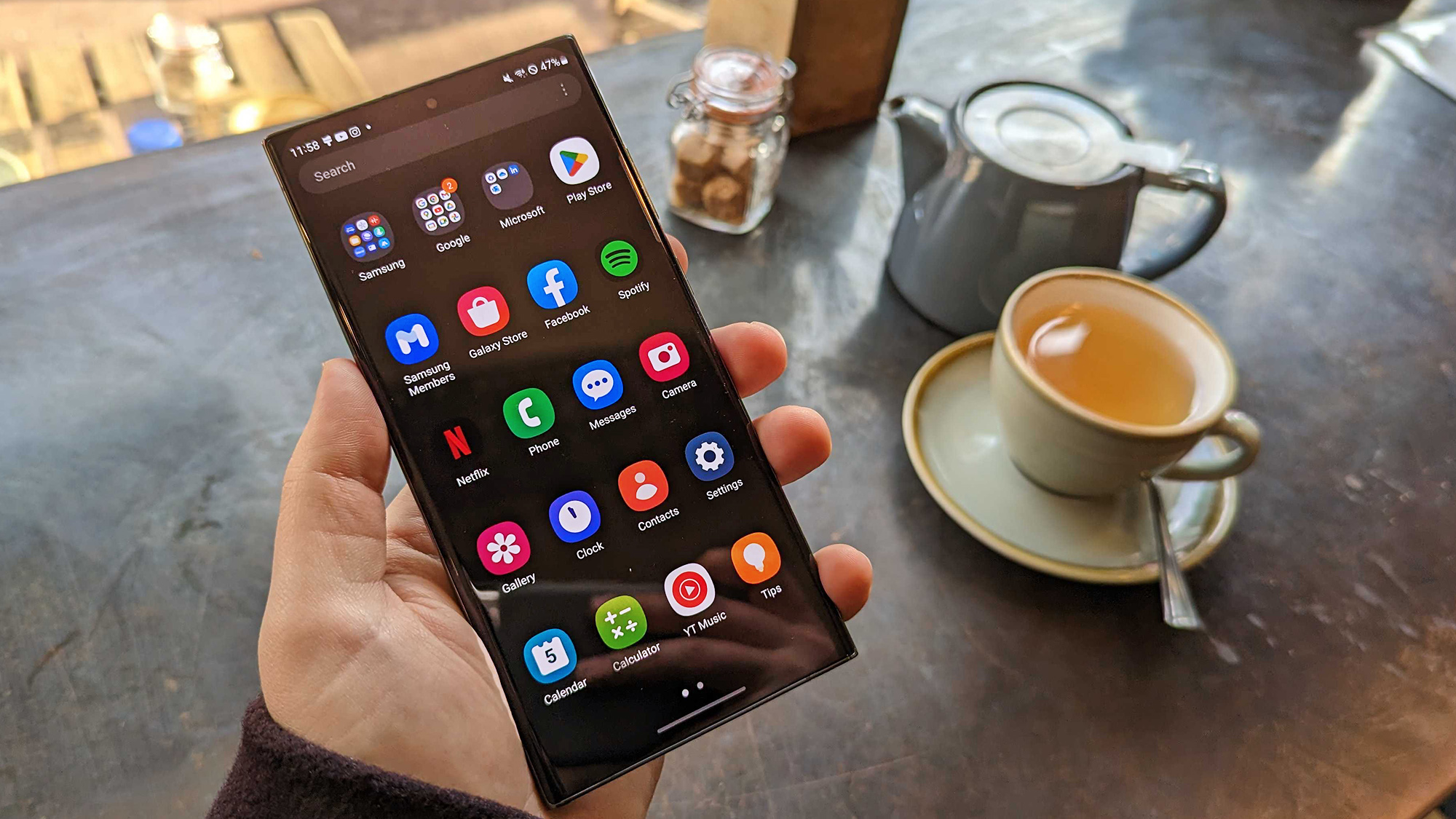 Samsung's top non-foldable phone of 2024 is sure to be the Samsung Galaxy S24 Ultra, and while it's still likely months away from launching, we're starting to get a picture of what it might offer, with an upgraded camera and a disappointing chipset choice among the latest leaked details.
This comes from Yogesh Brar, a leaker with a strong track record. They claim, in a post on X (formerly Twitter), via Tom's Guide, that the Samsung Galaxy S24 Ultra will have a 200MP main camera, a 12MP ultra-wide, a 50MP telephoto, and a 10MP periscope, along with a 12MP camera on the front.
Most of that will probably sound familiar, because those are the exact same camera specs that the Samsung Galaxy S23 Ultra has, with one exception – that phone has a 10MP telephoto, where here it's apparently being upgraded to 50MP.
Samsung Galaxy S24 UltraRear Cam: 200MP + 12MP (UW) + 50MP (tele) + 10MP (periscope)Selfie: 12MPBattery: 5,000mAh, 45W chargingSoC: Qualcomm Snapdragon 8 Gen 3 / Exynos 2400August 16, 2023
See more
This isn't the first time we've heard that the Samsung Galaxy S24 Ultra might have a 50MP telephoto camera, and while the zoom level isn't listed here, we've elsewhere heard that it will offer 3x optical zoom, with the 10MP periscope likely to offer 10x – in other words, the same zoom levels as the Galaxy S23 Ultra has.
So, this might not be the biggest of camera upgrades overall, but the 3x optical zoom was certainly in need of one, as that lens and sensor have been a bit neglected in recent Ultra models. Plus, even if this leak is right, it's still possible that the other cameras will be improved too, they just won't be changing their megapixel counts. 
And even if they're not improved, we found the phones cameras to be very impressive in our Samsung Galaxy S23 Ultra review, so Samsung doesn't need to do much to stay ahead of the competition here.
A chipset split
Brar also lists some other specs, including the chipset, which will apparently be either a Snapdragon 8 Gen 3 or an Exynos 2400, depending on the region you're in. 
Samsung had for years been giving different regions different chipsets in its top phones, but with the Samsung Galaxy S23 line, everywhere got the Snapdragon 8 Gen 2, and that was a great decision, as it ensured the phones were equal across the world.
Sadly, Samsung's own Exynos chipsets don't tend to perform as well as the top Snapdragon ones, so regions that got these processors had a lesser version of those Galaxy S phones, and with most rival handsets using Snapdragon chipsets, this also made Samsung's top handsets less powerful than a lot of the best Android phones in those regions.
There's no guarantee that the Exynos 2400 will suffer the same fate, but it's likely that one of these chipsets will be better than the other anyway, so it's a shame that Samsung is possibly returning to this practice. Though, given that the Snapdragon 8 Gen 3 is reportedly very expensive, it's perhaps no surprise.
Beyond that, Brar claims that the Samsung Galaxy S24 Ultra will have a 5,000mAh battery with 45W charging, which is the same as the current model. In replies, Brar also says that the upcoming phone will cost more than the Samsung Galaxy S23 Ultra, and that it will launch in January, which would be just under a year after the Galaxy S23 line's February 2023 launch.
In all, then, this doesn't sound overly promising, but an upgraded camera and a new chipset – even if it's not the optimal one in some regions – might still be enough to see the Galaxy S24 Ultra rank among the best phones, given how good its predecessor is already.