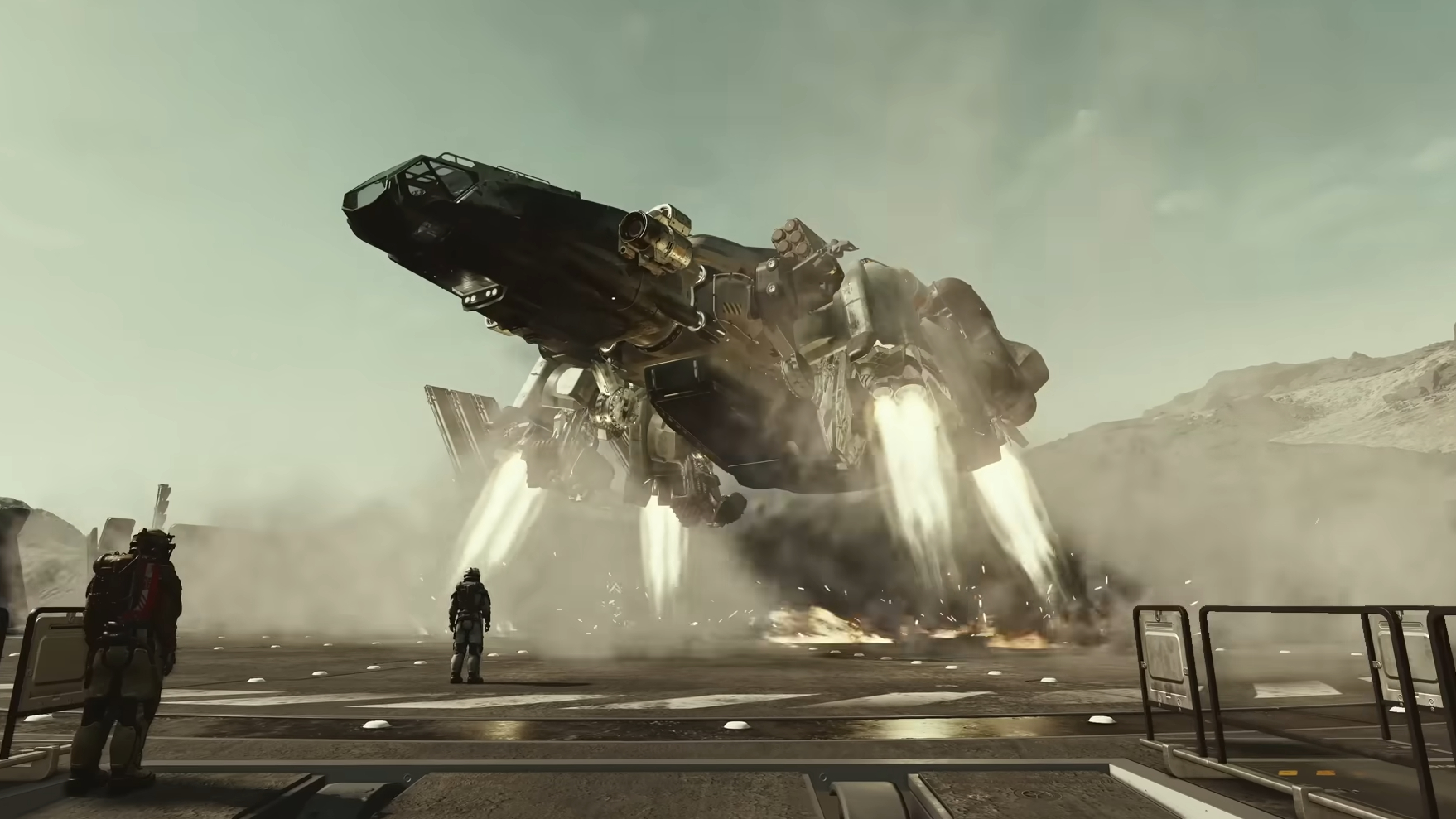 Starfield's release date is fast approaching, and two of the game's developers have now revealed a bunch more details about the space RPG in a Q&A session in the official Bethesda Studios Discord server.
There's plenty to get into, but here's a handy roundup of some of the most interesting details shared by developers Emil Pagliarulo and Will Shen (via Game8), including new mechanics for jail, housing, and faction betrayal.
So, how about that space jail? Indeed, players who commit crimes will find themselves faced with either arrest or a fine, or, if they want to fully lean into their virtual, interstellar life of crime, they can resist and attempt to escape. Intriguingly, it was teased that at some points in Starfield, the "themes of crime and punishment in our futuristic universe" will be explored in more depth.
If you're wondering what constitutes a crime out in space, one example that the devs highlighted was smuggling illegal contraband items. Players will be able to buy "special ship modules" which can be used to hide things – Pagliarulo's main piece of advice here was simply, "Don't get caught with those harvested organs". A sound recommendation that you might want to take to heart if you don't want to spend your in-game life running from the law.
We were already aware that there are going to be multiple factions to join in Starfield, but Shen revealed that in one faction storyline, players will act as an undercover agent and infiltrate a faction while acting on behalf of another group, and will ultimately be able to decide which side to betray. Brutal.
As for the housing feature, the devs revealed that players will be able to buy themselves somewhere to live in any of the major in-game cities. Some properties are unlocked as rewards for quests, too, which sounds like a much more affordable way to jump on the galactic property ladder.
While eagle-eyed fans may have previously noticed mechs featured in one of the Starfield animated shorts, you shouldn't go into the RPG expecting to be able to pilot one yourself. Unfortunately, they're not usable at all, as they're "in ruins" after the Colony War.
Finally, it's been confirmed that players will be able to recruit 20 named companions with unique backgrounds and skills, which can be stacked with your own.
The full Q&A can be found in the constellation-questions channel in the Bethesda Studios Discord server, but you'll need to sign up for a Bethesda account on the Starfield website in order to be granted access. 
If you've been looking for an immersive game to lose yourself in, be sure to take a look at our list of the best open-world games on PC. You can also check out our selection of the best Xbox Series X games.    
Source link