You may remember we reported back in April that a company called xMEMS Labs had just unveiled the world's first solid-state speakers, aka teeny tiny little devices meant to replace the voice coils and magnets that have been the beating heart of your sound system since loudspeakers were invented over a hundred years ago.
A potential game changer for portable audio, yes, (these things truly are tiny) but the tech had yet to make its way into an actual set of earbuds. Well, that is all set to change over the next few months. And it's all thanks to a company called Creative Technologies. 
By incorporating xMEMS' cutting-edge micro-electro-mechanical system (MEMS) solid-state speaker technology into Creative's true wireless products, the Singapore tech outfit is making big waves in the audio industry. Where conventional driver configurations can sometimes result in distortion, xMEMS' tiny yet powerful hardware promises astounding accuracy. 
The solid-state, all-silicon MEMS-based drivers boast exceptional stiffness and thus, better phase consistency (the claim is seven times better than conventional drivers), promising "superior spatial audio experiences" with improved detail and separation.
And the biggest differentiator where earbuds are concerned is that xMEMS's silicon-based driver is much smaller than existing coil drivers, so the integration of xMEMS' compact hardware means we can expect lighter, sleeker and even more ergonomic earbuds. 
How does it work? Well, instead of the coil and magnet system that's been used for over a century, MEMS drivers rely on a voltage-driven monolithic piezo drive that convert signals into sound. This design sees a silicon diaphragm used for the speaker, with the piezo layer distributed evenly under the diaphragm surface.
---
Analysis: remember the names xMEMS and Creative – they're altering wireless audio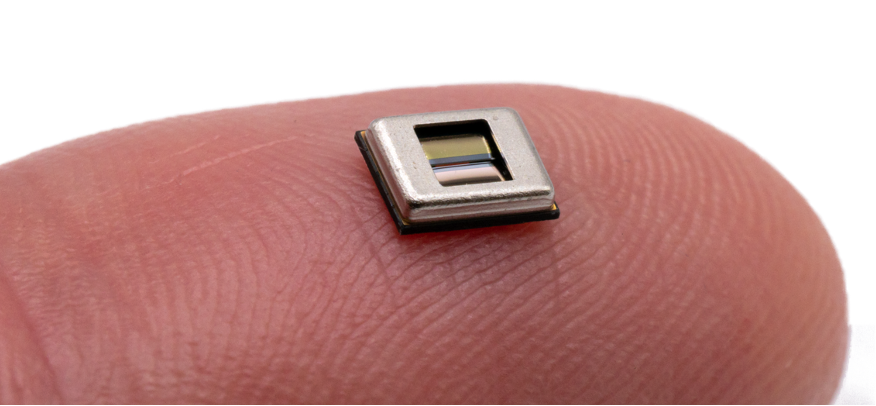 Creative will be one of the first brands to use xMEMS' solid-state silicon driver tech, with a rollout of wireless earbuds featuring the driver arriving sometime later in the year. 
Details on the earbuds themselves (battery life, specs, design, noise cancellation and additional features) are still at large, but Creative promises the earbuds will "deliver crystal-clear sound that reproduces every nuance of music and audio content with astounding accuracy".
If you're still struggling to get your head around the tech, it might help to know that this same MEMS piezo technology (simply put, it converts electrical impulses into mechanical movement) was used to reshape inkjet printing years ago, offering a way to finely control the spray of micro drops from a printer head.
Now they're essentially micro-spraying sound into your ears. xMEMS explains that its Cowell is the world's smallest solid-state micro speaker, the Montara Plus offers the world's highest output and the Skyline DynamicVent offers vents to enable advanced adaptive noise cancelling – and from Creative's marketing, we can see this Skyline solid-state solution within the upcoming earbuds.
Will buds featuring this new solid-state driver technology dominate our best wireless earbuds, best true wireless earbuds and best noise-cancelling earbuds roundups soon after they land in our laps? Impossible to say right now – and it's important to say that while a partnership and the official promise of earbuds is here, we have no actual product to listen to yet. 
That said, on paper, things look very promising indeed. Your AirPods Pro 2 may even look a little old-school in a few months, despite all the new features arriving with iOS 17… 
Source link