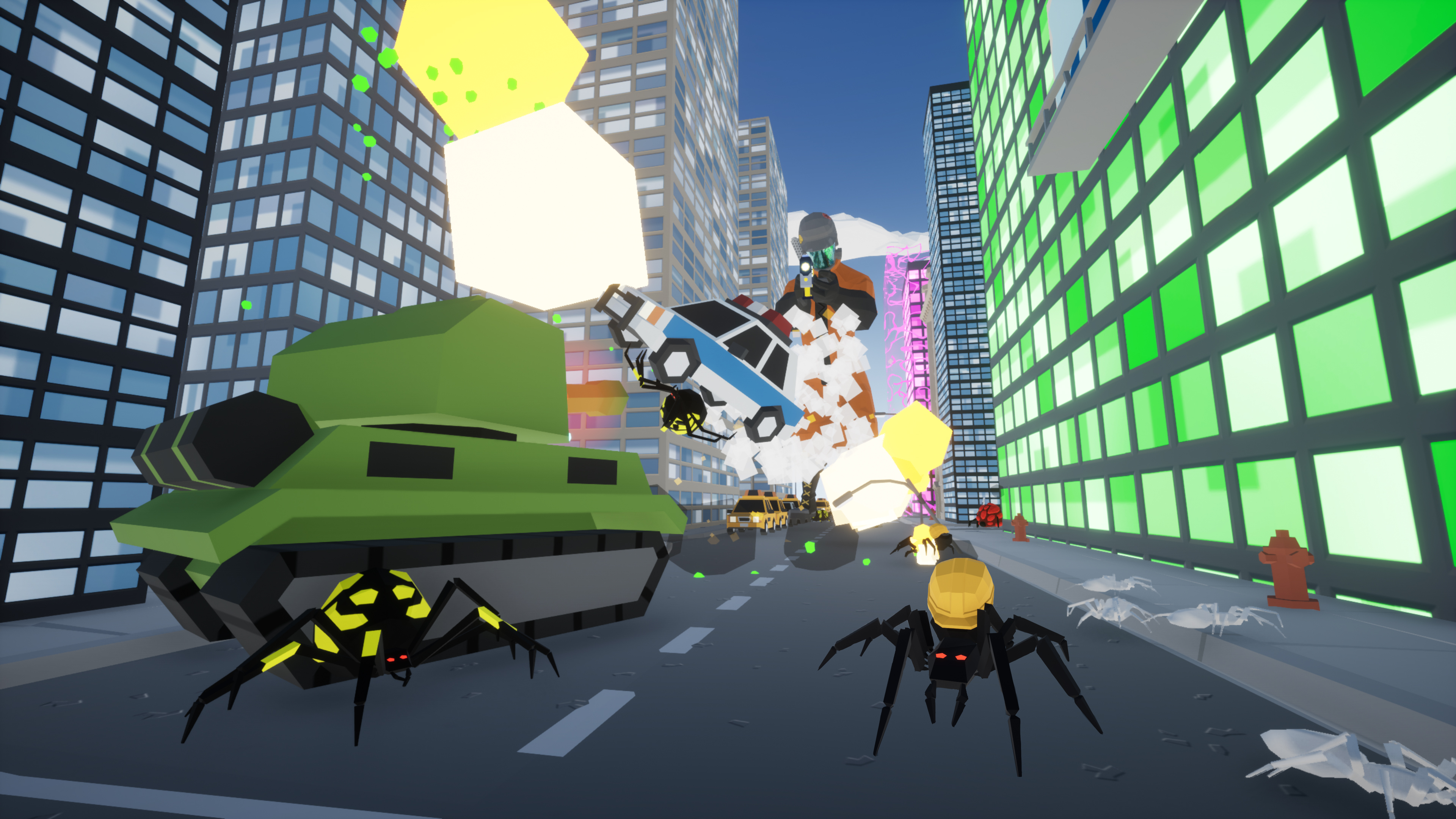 Video games are one of the best forms of escapism out there, allowing gamers to do quite literally anything, from developing their own virtual farm, exploring space, or perhaps killing some spiders. With a flamethrower. And guns. 
In case it wasn't obvious, that oddly specific final point refers to Kill It With Fire – the 2020 first-person action title which puts players into the shoes of an exterminator, tasked with defeating every single arachnid they can find by any means necessary – no matter how wacky.
Earlier this year, it was announced that solo developer Casey Donnellan is now working on Kill It With Fire 2, which plans to take the spider-squashing antics to the multiverse, as spiders have broken the space-time continuum and invaded the galaxy with no signs of stopping. God help us all.
It's now been revealed that Miles Luna, the writer, and co-creator of RWBY and Camp Camp, has been hired as Kill It With Fire 2's lead writer. The sequel will have three times more story content than the first game did, which will be presented in the form of audio logs (with one of the game's voice actors being Kinda Funny's Andy Cortez).
"Casey and I had fun weaving an intricate web of Easter eggs and storylines for players to discover should they seek them out," Luna said. "At the end of the day, though, the most hilarious and memorable moments are going to come from the players whom Casey has happily armed to the teeth and turned loose as a bull in an interdimensional china shop."
Kill It With Fire 2 is currently set to release on Steam in early access at the start of 2024, with its full release on PC, PS5, Xbox Series X|S, and PS4 expected to happen by late 2024. So, if you're looking for a zany way to face your fears, it might be an upcoming game worth adding to your list if you're feeling brave enough. 
For more games to play on your PC, be sure to take a look at our list of the best PC games alongside our best multiplayer games on PC if you're looking for an experience to share. You can also check out our selection of the best indie games available now.
Source link