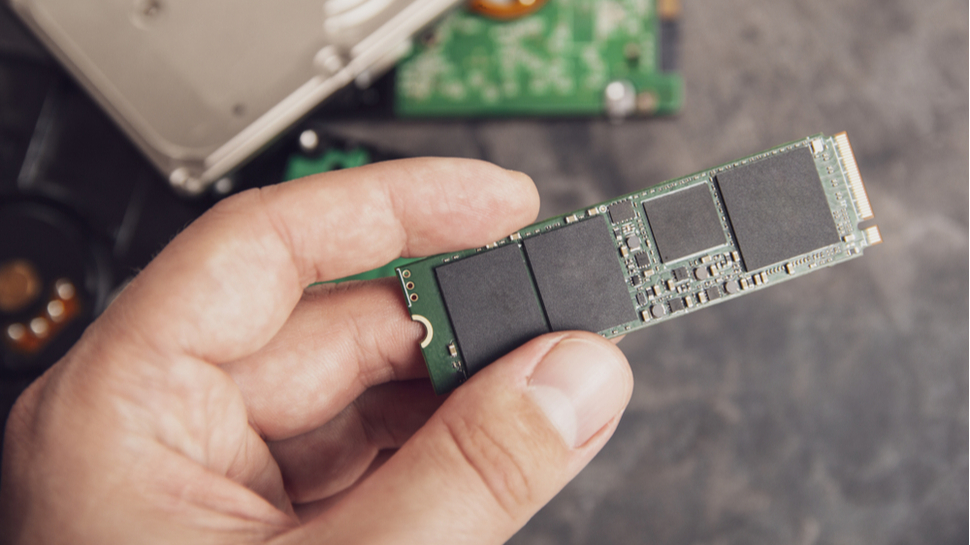 Phison's PS5026-E26 Max14um Gen5 SSD has reached sequential read speeds of more than 14,000MB/s, becoming the best SSD currently in the world right now. 
Results for sequential read speeds of 14,175MB/s and sequential write speeds of 12,471MB/s at the Flash Memory Summit 2023 were corroborated by TweakTown. 
In testing, the site achieved reads of 14,647MB/s and writes of 12,741MB/s while using a system built with a GIGABYTE X670E AORUS Master motherboard and an AMD Ryzen 9 7950X CPU, alongside 32GB RAM and an MSI SUPRIM X RTX 3080 12GB GPU.
Phison became the first company to supply SSDs based on the PS5026-E26 controller with a PCIe 5.0 x4 interface to its partners. But these SSDs were never able to reach the full potential of the E26 controller. 
SSTC's 2TB Tiger Shark Gen5 SSD hit 10,000MB/s when tested by the site in March, for instance, while Crucial's T700 2TB Gen5 reached 12,000MB/s the following month. 
But they were both hampered by the lack of a full-strength B58R – Micron's 3D NAND with a 2,400 MT/s interface. They were instead limited to a 1,600MT/s B58R. 
With Micron now having supplied Phison with its fastest 3D NAND devices, the manufacturer could push its Max14um SSD to its absolute limits and achieve speeds exceeding 14,000MB/s.
But it's also a large part down to the cooling system that's now been integrated into the unit. The innovative cooling system provided by Frore Systems – dubbed AirJet solid-state cooling – has been incorporated into the Max14um SSD.
The proof of concept for an M.2 cooling system, which won a prize for innovation at Flash Memory Summit, means the SSD can maintain relatively comfortable temperatures at all times.
Tested under the worst possible conditions, for example, the SSD only hit maximum temperatures of 54°C. This was performed under full sustained sequential load on an open test bench with no external air flow beyond the cooling system itself. In truth, it barely broke a sweat.
Source link