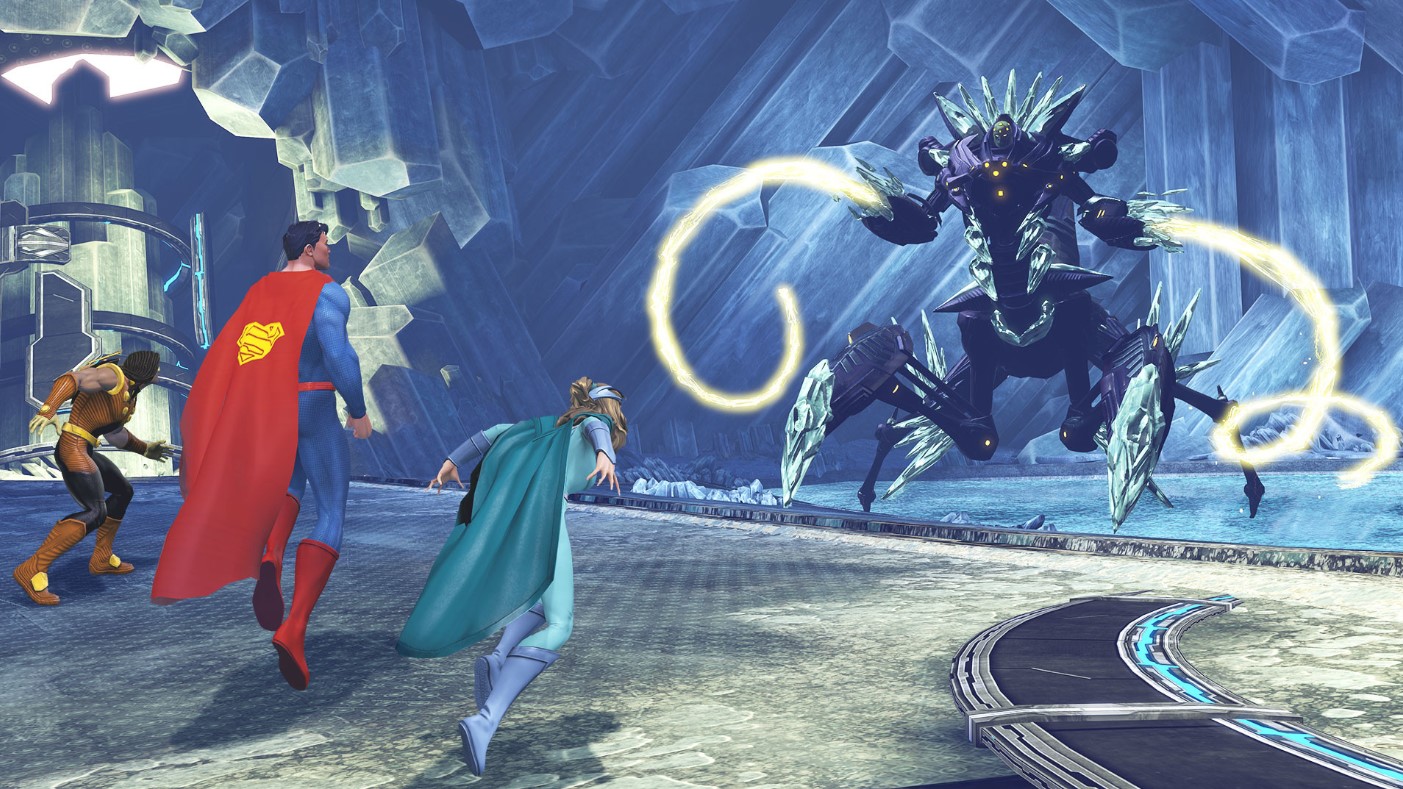 It's been confirmed that the superhero MMO DC Universe Online will soon be arriving on PS5 and Xbox Series X, bringing the long-running title to current-gen consoles at long last.
DC Universe Online (also known as DCUO) allows players to create their own unique character to fight either alongside or against popular DC characters in an "ongoing battle over the fate of the universe as you know it". It first launched on PS3 back in 2011, but later arrived on PS4, Xbox One and Nintendo Switch.
In a new development update published on the game's website yesterday (August 15) by senior community manager Ted Stone, it was announced that the MMO's 46th Episode (basically, new storyline), titled Justice League Dark Cursed, will be launching in October, and that the full game will be available on PS5 and Xbox Series X in Holiday 2023 (presumably at some point in November or December).
"Along with the performance gains found playing natively on the latest and greatest hardware, the team is also working on gameplay and quality of life improvements to match," Stone wrote. "This initiative is a long-term endeavor that is already underway. You will see some of these improvements launch over the next few months prior to release on the new consoles, some of them at launch, and some of them following over the course of next year."
It's also been confirmed that regardless of whether players choose to migrate over to a current-gen console or stick to the older hardware, any existing in-game purchases and achievements will remain "seamlessly intact", as long as you log in with the same account you've already been using. The servers will be the same, too, so you'll be able to continue playing with your friends – huge wins all round.
If you're looking for more titles to scratch that MMO itch, you can check out our selection of the best MMO games to play on PC and console. For more games to play with friends, you can also take a look at our list of the best co-op games.
Source link