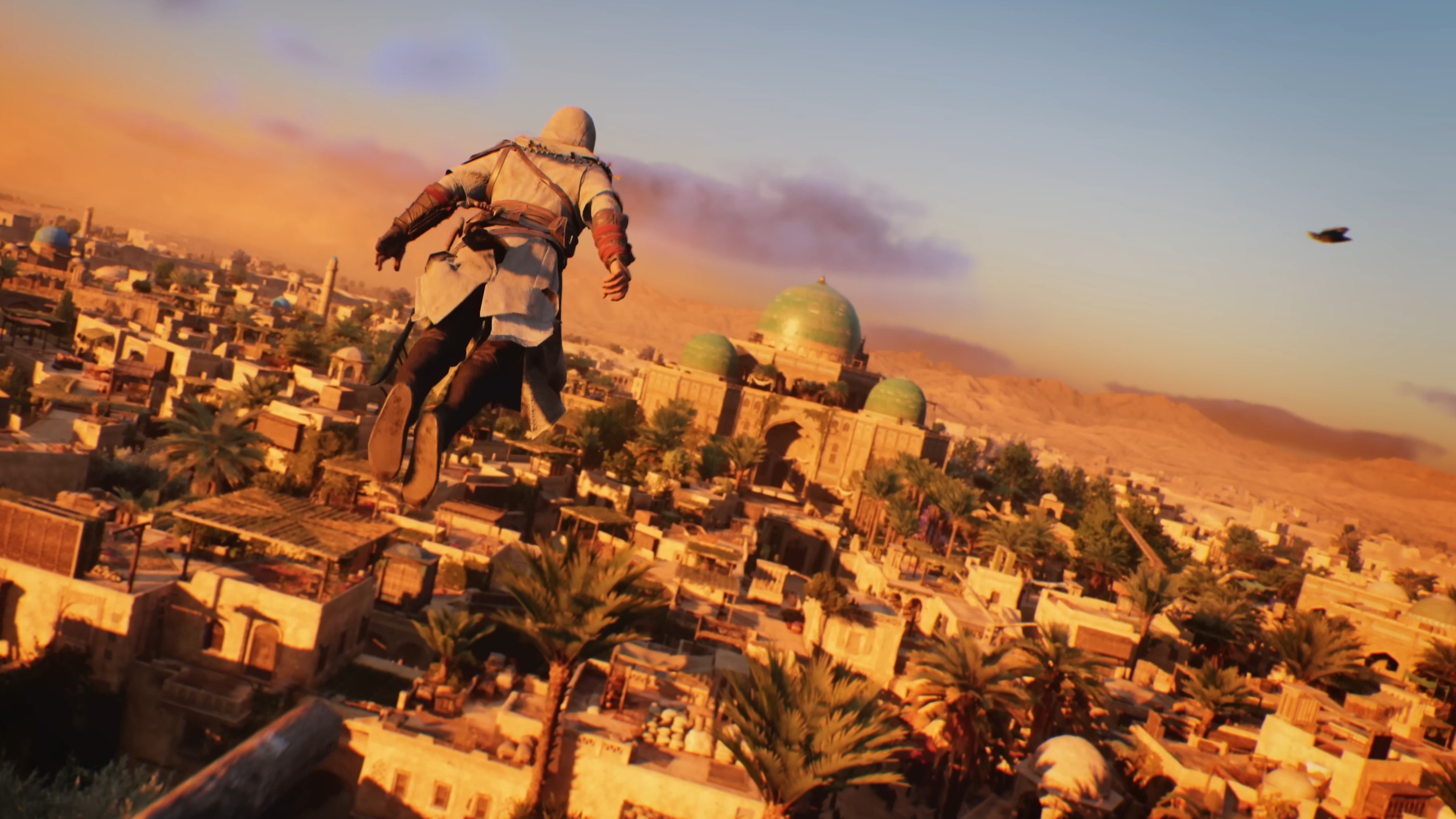 Ubisoft has revealed that Assassin's Creed Mirage will release a week earlier than originally expected.
The change in release date came as part of the publisher declaring that the game had gone gold yesterday (August 14). Previously slated to arrive on October 12, the new release date means that the game will arrive on PlayStation and Xbox consoles (of this and the last generation), and PC on October 5 instead.
Already one of this year's most anticipated upcoming games, this is superb news for fans. And, quite frankly, a little surprising, as we're more used to receiving news of delays to big games rather than surprise early releases. No information was provided on why the change has happened – be it strategic or sheer efficiency – but a big game coming earlier is never bad.
looks to take the series back to its stealth-action, city-setting roots. Taking place in Baghdad in the 9th century, Mirage will be based around the life of Basim Ibn Ishaq – first introduced to the series in Assassin's Creed Valhalla – and his rise from street thief to master assassin. The single-city setting looks to give the game a feeling reminiscent of earlier titles in the Assassin's Creed games lineup, such as those in Ezio's trilogy and Unity. In that spirit, Mirage promises more focused, stealth-based action in rich and dense environments, rather than the expansive, vast landscapes of recent entries.
We've seen and learned a bit more about the game in recent months with several minutes of in-game action being shown at Summer Games Fest, as well as the key revelations that there are no plans for DLC currently. We've also discovered that the game will only come in at around 25-30 hours for completionists.
Interested in swotting up on what else is to come from the series? Swot up on all the current information on Assassin's Creed Hexe, Assassin's Creed Nexus VR, and Assassin's Creed Red.
Source link