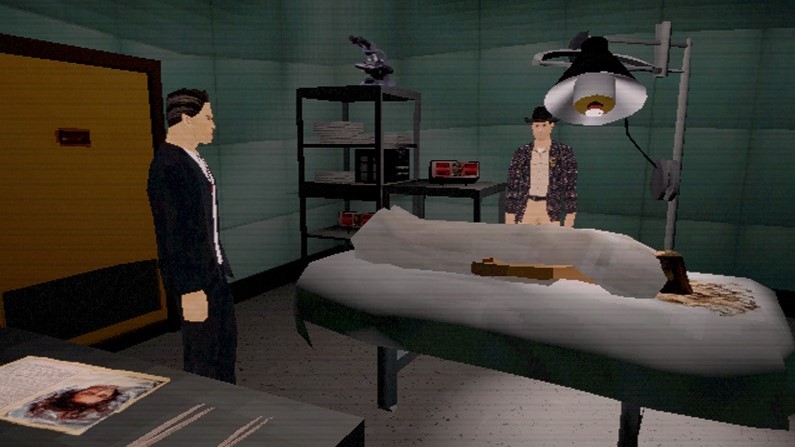 The 90s American mystery drama series, Twin Peaks, is getting an all-new PS1-style video game thanks to a pair of fans, Jean Manzoni and Lucas Guibert (who together form Blue Rose Team).
Spotted by Rock Paper Shotgun, Twin Peaks: Into the Night has been created as a homage to "good old 90s games", hence the low-poly character models which are highly reminiscent of the PS1 era of gaming. Visually, it looks delightfully dated, and truly as if it was created back when the original show was still running.
"February 24th, 1989. This morning, in the town of Twin Peaks, Washington, a dead body is discovered down by the shore. Wrapped in plastic," the fan-made game's synopsis reads. "When special agent Dale Cooper is called out to investigate the recent murder of homecoming queen Laura Palmer, mysterious events begin to occur."
While Twin Peaks: Into the Night isn't officially affiliated with Twin Peaks creators David Lynch and Mark Frost, the game promises an "experience that will immerse you directly into the unique atmosphere of the show". What's more, interested and intrigued fans will very soon be able to try it out themselves – a demo is releasing tomorrow (August 15) on Itch.io, which will be free to download. Blue Rose Team has reminded players that the project "is still in work-in-progress, and everything you see might be subject to change", so don't expect it to be absolutely perfect right away. You'll be able to download it here when it goes live.
As it happens, this isn't going to be the first ever Twin Peaks video game – the series got an official VR game (simply titled Twin Peaks VR) back in 2019, but its reviews were middling. However, Into the Night is genuinely looking really promising, and it's already gained a fair bit of traction online. Despite the PS1-style visuals, the fan-made title is only going to be available on PC (sorry, console folks). It's not currently known when the full version is going to be released.
If you're an avid PC gamer, you won't want to miss out on our list of the best PC games available in 2023. Meanwhile, if you're craving more retro goodness, be sure to take a look at our selection of the best retro games consoles.
Source link