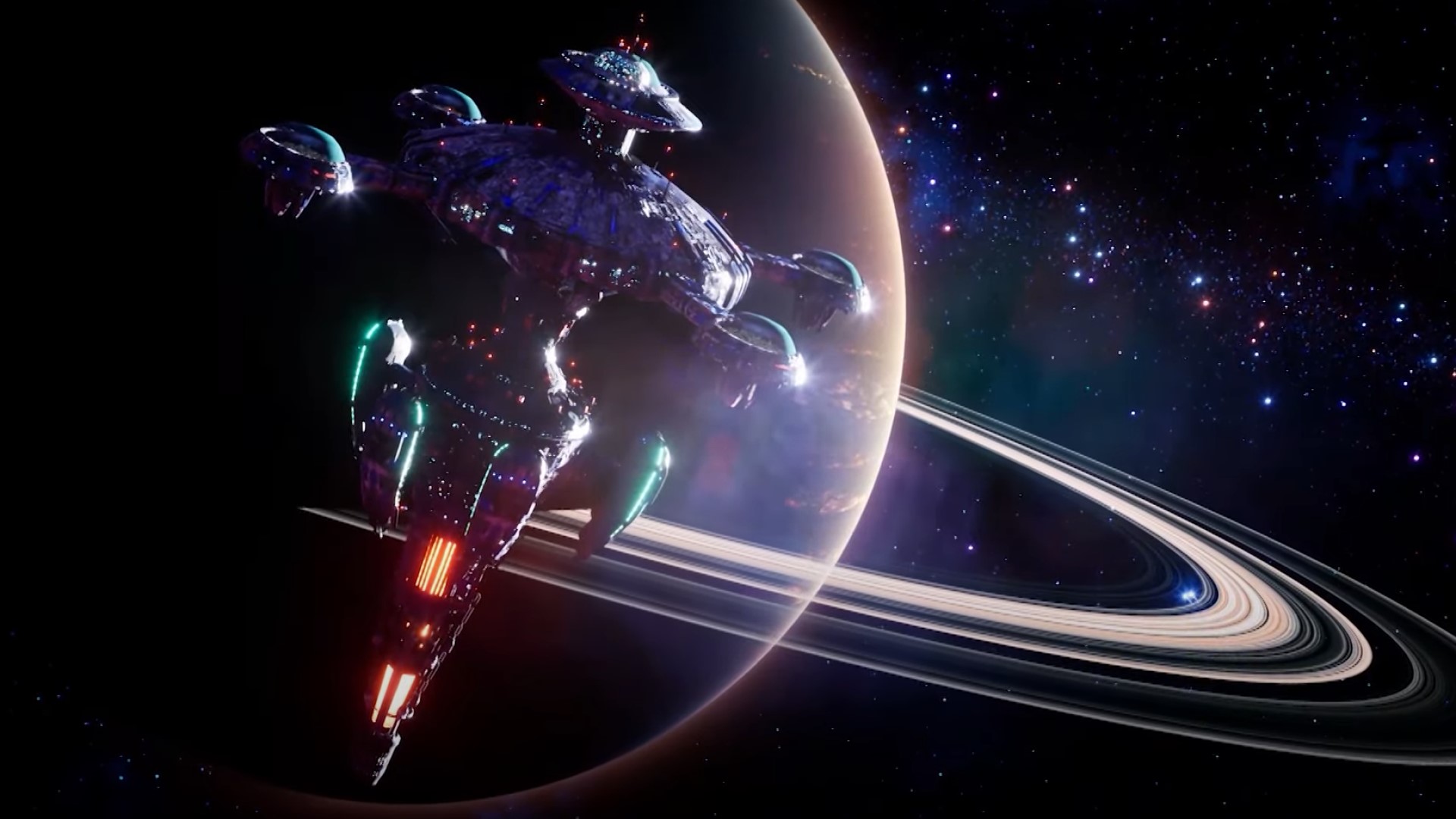 Beloved tabletop RPG Shadowrun offers a tantalizing mix of cyberpunk and fantasy which has captured fans' imaginations since it first released in 1989. 
In 2007, FASA Studio adapted the setting, crafting a multiplayer shooter which, though reminiscent of Counter-Strike, failed to grab audiences. Thanks to a recent AMA, however, it's been revealed that the game was originally intended to boast an impressive single-player campaign, which would have been much more in line with Shadowrun's traditional emphasis on storytelling. 
"It was a linear, progression-based System Shock–style RPG-type experience," said community manager David Abzug. This single-player campaign was highly ambitious, aiming to give players a comprehensive tour of the expansive Shadowrun setting. 
"That's one of the reasons why it got cut", continued Abzug. "It was very expansive. It had the Matrix, it had the Astral Plane, it had all of that stuff in it, so Microsoft decided that we needed to narrow down our focus." 
For the uninitiated, The Matrix is Shadowrun's answer to cyberspace – a massive virtual reality with which characters regularly interact. Similarly, the Astral Plane is a magical parallel reality tethered to Shadowrun's fantasy elements. Both would have made for ambitious setpieces; the sort you'd find in some of the very best RPGs out there. 
The AMA offers over 100 minutes of content for fans, and, according to the video description, came as a result of a "resurgence" in Shadowrun 2007's popularity. The description continues: "The AMA was meant to capture and archive the meeting with some of the key members of the FASA studio dev team, who got a chance to rekindle their thoughts and memories about their time passionately working on Shadowrun, and to answer questions from the community that still passionately plays their game today."  
Despite the game's rocky initial reception, it has gathered a cult following in the intervening time, sustained by dedicated fans and an active Discord community. Microsoft even responded to a recent fan request to fix the title's multiplayer infrastructure, which was damaged in a server update.  
Shadowrun
2007 reminds us not only of the twists and turns that come part and parcel with game development but also how the love of a dedicated fan community can sustain and safeguard even the most hidden of gems. 
If you're looking for something a bit more mainstream, check out our list of the best FPS games, as well as our collation of the best upcoming games.
Source link