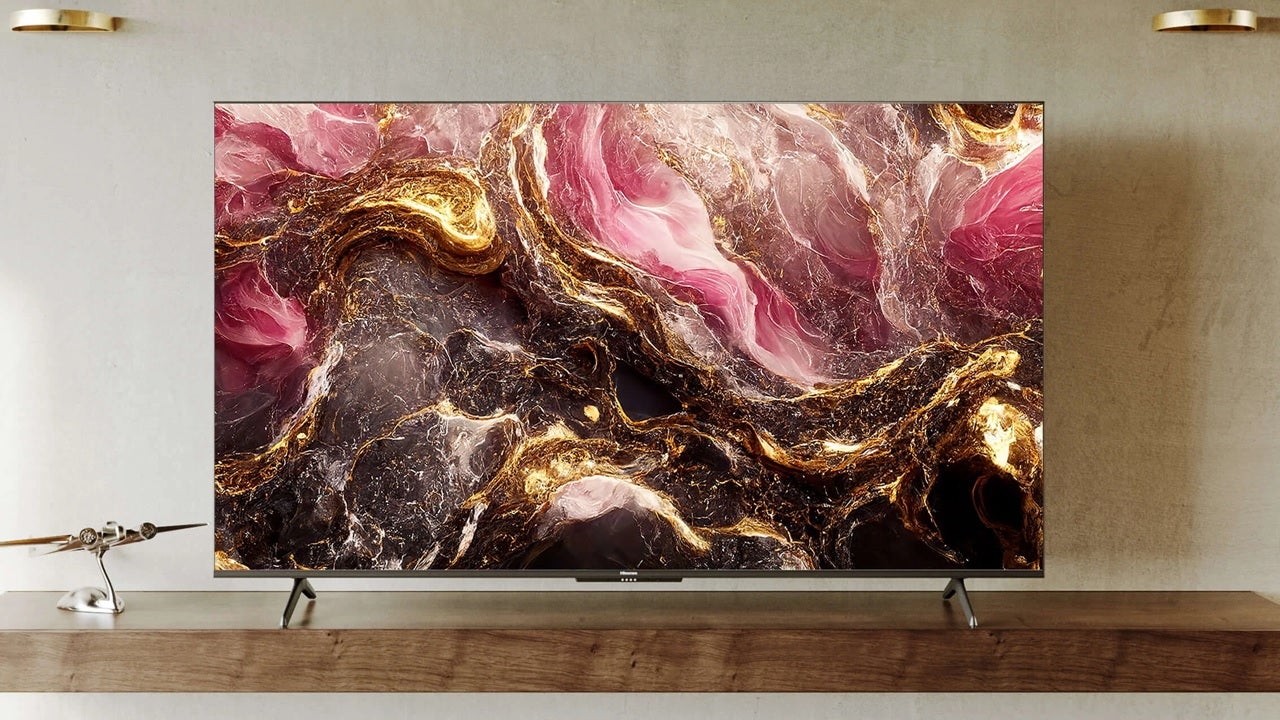 Hisense's new UK mini-LED TVs are set to give Samsung a scare. The new Hisense U6K mini-LED undercuts the Samsung Q80C by £100, and it's likely to become even more affordable as the usual retail deals kick in. 
It's a lot of TV for not very much money, and it's available in both 55-inch and 65-inch sizes, with a price tag starting at just £999 ($599 in the US, where it has been available for a while).
That's not the only mini-LED you'll see from Hisense in the next few months. There's also the 55-inch U7K that costs £1,199, which is also available in sizes up to 100-inches, and the range-topping £1,299 U8K.
Hisense UK mini-LED TVs: Which models are the best buys?
That depends on what you want from your TV. The most affordable option, the £999 U6K, is a 4K quantum dot mini-LED with Dolby Atmos, eARC, a 60Hz native refresh rate, VRR and ALLM. The OS is Google TV. The main corner that's been cut here is the lack of HDMI 2.1 ports.
The slightly more expensive U7K starts at £1,199 and comes in a choice of 55-, 65-, 75-, 85- and 100-inch sizes with HDMI 2.1 connectivity and HDR 1000. The 120Hz display can run at up to 144Hz and has a host of gamer-friendly features including a dedicated Game Mode Pro with AMD FreeSync Premium. There's also a built-in subwoofer for a bit more low-end thump.
The range-topping U8K starts at £1,299 and is available in 55, 65 and 75 inch sizes and once again can run at 144Hz. HDR here is HDR 1500, the Wi-Fi is Wi-Fi 6 and the OS is the Vidaa smart TV platform.
In addition to its mini-LED TVs, Hisense is also offering two new Laser TVs, which are a combination screen and short throw laser projector: the £3,999 L9H and the £1,999 L5H. These TVs are available in sizes up to 120-inches and use triple laser light and Ambient Light Rejecting (ALR) screens to deliver what Hisense says is a "bright, vivid image suitable for use in any lighting environment, even broad daylight".
The stars here, though, are the mini-LEDs. To have a decent-sized mini-LED for less than a thousand pounds is quite the achievement for a next-generation screen technology that is among the best TVs, and that price is likely to get even lower fairly quickly.
Source link