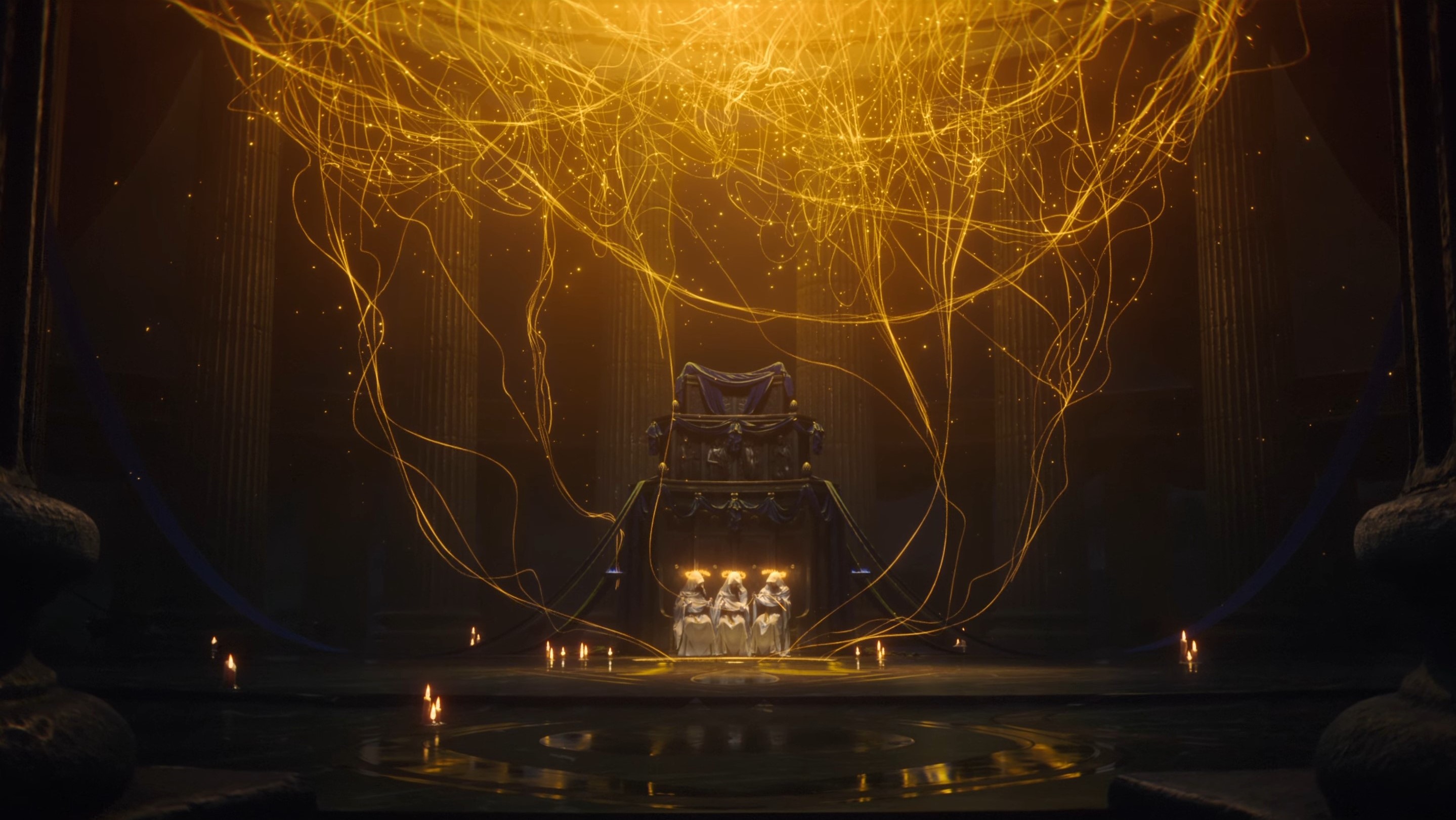 Titan Quest 2 has just been announced by THQ Nordic and sees the series get a sequel nearly 20 years after the first game. The game has been revealed as part of the THQ Nordic 2023 Showcase today (August 11).
It's a real 'rising from the dead moment' for Titan Quest, and the sequel looks to channel all that made the first installment excellent and upgrade it with all the bells and whistles of a new-gen game.
The cinematic trailer reveals that the game looks to be cut from the same (albeit upgraded now) cloth as the cinematics used in the first game and sets the scene with a tale focused around Sparta and the Fates. The trailer (and game, presumably,) is all about "Fate, who is involved in influencing it, how it can be changed, and what it means for those characters in Greek mythology", according to a THQ Nordic representative. You can check out the full cinematic trailer below.
THQ Nordic and the game's representative also shared a bunch of information on Titan Quest 2 information – though no in-game action was shown – revealing some key details and features.
In short, it's been confirmed that, like the first game, Titan Quest 2 will be a top-down action RPG that will feature more meaningful and tactical combat. THQ Nordic doesn't want it to just be a "clickfest", and it will keep the first game's stand out character creation method of combining two distinct masteries to create a specific class, full of its own combinations, branches, and skills and abilities. The flipside of this is that enemies too will also be able to combine their skills to provide stern tests in combat.
THQ Nordic is promising "meaningful loot" that's satisfying and not just about comparing stats. Every item serves a function, while there'll also be a plethora of weapons for each character class to experiment with in order to find the perfect weapon. Weapons can be upgraded with crafting and by finding the right resources, too – with even the most basic ones having the potential to be made legendary.
While the game is returning to familiar territory in the Ancient Greek setting and mythological backdrop, THQ Nordic promises a handcrafted world that's filled with beauty, expansive vistas and landscapes, secret areas, and an emphasis on verticality too, while a day/night cycle takes the setting's atmosphere to a new level.
The game will be playable solo or online with friends, enabling you to blend even more masteries and skills. 
There's no release date or window yet with Titan Quest 2 being in the early stages of development, but THQ Nordic stated that we'll hear and see "more over the next few months, with gameplay to come". 
Titan Quest 2 will release on PC (you can wishlist it right now), PS5, and Xbox Series X|S. Will it find space on our list of the best RPGs? We'll have to see. 
Source link