eSIM means embedded SIM. As the name implies, it is a SIM card embedded into your smartphone that can not be removed like the usual physical SIM card. It uses software installed on a computer chip instead of an integrated circuit on plastic like typical SIM cards. The software can be re-programmed with new information anytime you want to change your number or mobile carrier.
An eSIM is technologically different from a physical SIM but works similarly. It allows you to make calls, send messages, and access the internet seamlessly. The first mass-market eSIM was released in 2016 on a Samsung smartwatch. Apple followed in 2017 by embedding an eSIM on its smartwatch and 2018, the iPhone. eSIMs have become very popular and are gradually replacing physical SIM cards worldwide. 
eSIM vs. SIM 
SIM is an abbreviation for "subscriber identity module." It is a chip that holds customer information and details of how a smartphone can connect to the relevant mobile network. 
The first SIM card was released in 1991 for a Finnish mobile carrier. It was large; the size of a credit card or postage stamp. Over time, they got smaller into the size we're used to today as mobile manufacturers reclaimed more space for other electronic parts. The first SIM card would not have fit into our miniaturized smartphones in this era.
An embedded SIM is built by taking the chip of a typical SIM and soldering it directly to a smartphone's board. The chip is then made reprogrammable through software. eSIMs take up less space, allowing smartphone manufacturers to add more hardware features like faster processors, longer-lasting batteries, and enhanced protection from water and dust. Changing your mobile carrier with an eSIM is also easier and faster.
History of eSIM development 
eSIM technology was developed by the GSM Association (GSMA) in 2012. GSMA is a non-profit organization representing the interests and initiatives of over 750 mobile network operators globally. The organization began discussing the possibility of a software-based SIM in 2010 and developed a working concept two years later.
The eSIM proposed by GSMA used software embedded in a universal integrated circuit card (UICC) chip attached to a smartphone. The main issue was that UICC chips were primarily used in industrial devices before the 2010s and were hardly found in consumer devices. GSMA developed a separate UICC standard for consumer devices to work around this issue, leaving the other for industrial (machine-to-machine) devices intact. 
GSMA published the first standard of its UICC chip for consumer devices in March 2016 and another in November 2016. That same year, Samsung unveiled the Gear S2 smartwatch, the first device to sport an eSIM. 
Qualcomm, a well-known mobile chip manufacturer, demoed the first eSIM for a smartphone in 2017. That same year, Apple unveiled a smartwatch with an eSIM and followed with eSIM-compatible iPhones a year later. Apple is one of Qualcomm's biggest customers, so it's no surprise that it was the first company to implement the mobile eSIM that its client developed. 
All American iPhones released since 2017 have eSIM slots. Non-American versions come with a slot for both eSIM and physical SIM cards because most people across the globe are still used to physical SIM cards. iPhones sold in China don't use eSIMs because the major telecom providers in the country don't support them.
Google unveiled Pixel 2, the first Android smartphone supporting eSIM, in October 2017. Subsequent Pixel smartphones come with eSIM, even as Google switched some phones to Samsung chips instead of Qualcomm's.
Samsung unveiled the S20 smartphone in March 2020 and S21 in January 2021. Both phones had eSIM slots but no software support out of the box. The support came later with an operating system update in November 2021. Since then, most new Samsung smartphones come with eSIM slots.
Many other Android smartphone makers have followed suit with eSIM support. Some phones have ditched physical SIM cards entirely and support only eSIMs, e.g., Motorola Razr. 
eSIMs have seen good adoption across the globe. Mobile carriers in over 190 countries now support it. According to Statista, over 350 million devices (smartphones and other gadgets) were compatible with eSIMs in 2021. That figure is expected to rise rapidly to 14 billion by 2030. The same source values the global eSIM market at $4.7 billion as of 2023 and expects the value to rise to $16.3 billion by 2027.
Yet, the rapid growth isn't balanced worldwide. eSIM adoption is growing more in North America and Europe than other continents. Smartphones that support eSIMs are usually expensive, which puts them out of the reach of the masses in countries with lower incomes than their Western counterparts. Nonetheless, the growth remains impressive for a technology released less than a decade ago.
As with all technological things, progress starts gradually before exploding. eSIMs are mostly present in premium smartphones because of manufacturing costs. However, these costs will come down in time, and you can expect mid-range and low-budget smartphones to start having eSIMs over the next decade. It's a matter of time before most people start switching to eSIMs, and physical SIM cards become a thing of the past. 
eSIMs come with many advantages, which we'll explain below. It also has disadvantages, which we'll also touch on. However, the benefits outweigh the disadvantages by a large margin.
Advantages of eSIMs 
1. Easy activation
It's easier to activate an embedded SIM than a physical SIM. With the latter, you must place the SIM manually and in the exact position to activate it. You will also need an ejector pin to open your smartphone's SIM tray, which takes more time and effort. If you place the SIM the wrong way, it can get damaged.
In contrast, you activate eSIMs by scanning a QR code. After scanning the code, your smartphone will connect to the mobile network in a few minutes.
2. Seamless network switching
An eSIM lets you switch between mobile networks in a few taps. A single eSIM can store up to 5 network profiles, so you don't need to carry multiple physical SIMs with you every time. You can simply switch to another network from your phone's settings app.
3. Good for travelling
If you travel a lot, eSIMs are your best option for mobile connection. You don't have to buy a new physical SIM card whenever you visit a new country. You can switch to the local network using your eSIM and switch back when you get to your home country.
4. Uses less space
Every inch of space is critical on a smartphone. A small gap could be the difference between a smaller, less powerful battery and a larger, longer-lasting one. It could be the difference between a less powerful processor and a more powerful one. eSIM cards take up less physical space, so smartphone manufacturers can add more hardware features to benefit customers.
5. Location tracking
eSIM cards aren't like physical cards you can swap out. If your smartphone is stolen, the culprit will find it difficult to remove your SIM because they risk rendering the device useless. This feature gives you more chances to track your phone if it gets missing or stolen.
Disadvantages of eSIMs 
1. Limited support
eSIM support is currently limited to premium smartphones. These smartphones are out of the reach of many, especially in the non-Western world. To switch to an eSIM, you'll have no choice but to buy a relatively expensive smartphone.
2. Difficult to switch devices
It's more difficult to switch devices when using eSIMs than physical SIMs. In the latter case, you can take out the SIM and place it in the new smartphone. In the former, you'll have to tweak some configurations to successfully switch your SIM. It's even more difficult if you switch from an iOS to an Android smartphone or vice versa.
What does an eSIM let me do? 
An eSIM lets you change your wireless carrier or service plan through software. You just need to scan a QR code or tweak the smartphone's settings to effect this change. It removes the need to visit a physical store or wait to receive a new SIM card by mail. It also removes the stress of swapping SIM cards frequently. You can use multiple networks on a single smartphone with an eSIM.
Many people claim that mobile carriers aren't happy with eSIMs because it reduces foot traffic to their stores. However, that's not true. Mobile carriers have found ways to adapt, and eSIMs make things more convenient for their customers.
Which Smartphones support eSIM? 
A lot of new smartphones support eSIMs, usually premium models.  
iPhone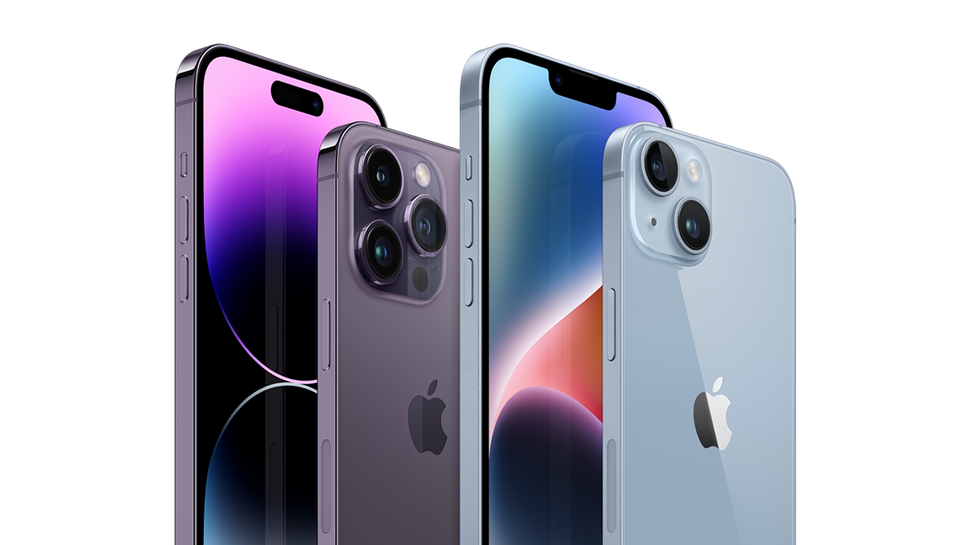 Every iPhone released since 2018 supports eSIM, including:
iPhone XR
iPhone XS
iPhone XS Max
iPhone 11
iPhone 11 Pro
iPhone SE 2 (2020)
iPhone 12
iPhone 12 Mini
iPhone 12 Pro
iPhone 12 Pro Max
iPhone 13
iPhone 13 Mini
iPhone 13 Pro
iPhone 13 Pro Max
iPhone SE 3 (2022)
iPhone 14
iPhone 14 Plus
iPhone 14 Pro
iPhone 14 Pro Max
The iPhone 13 and 14 allow you to have two eSIMs simultaneously. The American versions of the iPhone 14, iPhone 14 Plus, iPhone 14 Pro, and iPhone 14 Pro Max have ditched physical SIM cards altogether. Meanwhile, some Chinese versions don't support eSIMs.
Newer iPads released since 2019 also support eSIMs, including the iPad Air, iPad Pro, and iPad Mini. 
Samsung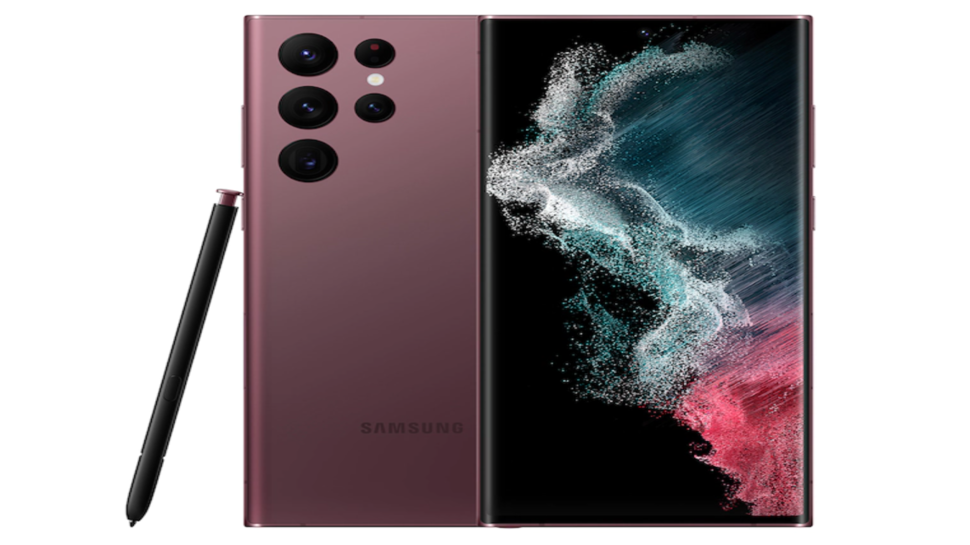 Samsung Galaxy smartphones support eSIM, including:
Samsung Galaxy A54 5G
Samsung Galaxy S20
Samsung Galaxy S20+
Samsung Galaxy S20+ 5g
Samsung Galaxy S20 Ultra
Samsung Galaxy S20 Ultra 5G
Samsung Galaxy S21
Samsung Galaxy S21+ 5G
Samsung Galaxy S21+ Ultra 5G
Samsung Galaxy S22
Samsung Galaxy S22+
Samsung Galaxy S22 Ultra
Samsung Galaxy Note 20
Samsung Galaxy Note 20 Ultra 5G 
Samsung Galaxy Fold
Samsung Galaxy Z Fold2 5G
Samsung Galaxy Z Fold3 5G
Samsung Galaxy Z Fold4
Samsung Galaxy Z Flip
Samsung Galaxy Z Flip3 5G
Samsung Galaxy Z Flip4
Samsung Galaxy S23
Samsung Galaxy S23+
Samsung Galaxy S23 Ultra
The American versions of the Galaxy Z Flip, Galaxy Z Fold 2, S20/S21, S20 FE, and Note 20 Ultra are incompatible with eSIMs. 
Pixel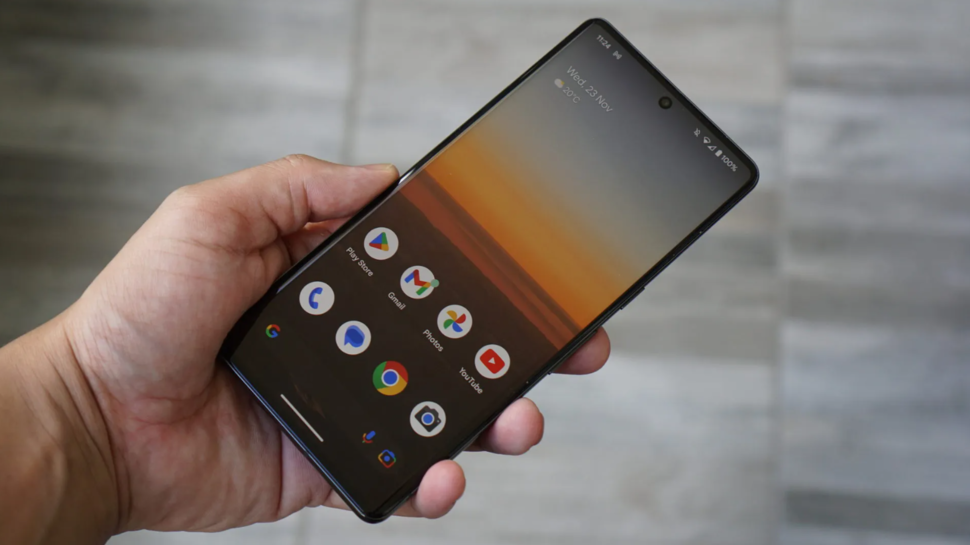 Google's Pixel phones use eSIMs, including:
Google Pixel 2 
Google Pixel 2 XL
Google Pixel 3
Google Pixel 3 XL
Google Pixel 3a
Google Pixel 3a XL
Google Pixel 4
Google Pixel 4a
Google Pixel 4 XL
Google Pixel 5
Google Pixel 5a
Google Pixel 6
Google pixel 6a
Google Pixel 6 Pro
Google Pixel 7
Google Pixel 7 Pro
Google Pixel Fold
Premium smartphones from many other brands support eSIMs, including Oppo, Huawei, Xiaomi, Motorola, etc. 
How to activate an eSIM 
The QR code is critical for activating an embedded SIM on your smartphone. Follow these steps:
1. Head to Settings > Cellular.
2. Tap Add Cellular Plan.
3. Use your smartphone to scan the QR code provided by your carrier. You may be prompted to enter an activation code, so do that and activate your eSIM.
Alternatively, you can use a mobile carrier app. 
i) Go to the App Store or Play Store on your mobile device while connected to a Wi-Fi network.
ii) Search for and download your carrier's app.
iii) Use the carrier app to buy a cellular plan. You can pay using Apple Pay on App Store or Google Pay on the Play Store.
iv) After paying, activate the plan from your Settings app.
Can my phone have both eSIM and SIM cards? 
Yes, a phone can have both an eSIM and a removable SIM card. This allows the owner to have two separate numbers on one smartphone, e.g., one for personal use and another for work. Many premium smartphones have ports for both eSIMs and physical SIMs.
Does an eSIM improve my security? 
Yes, using an eSIM brings about various security benefits. Nobody can steal an embedded SIM without stealing the phone entirely, whereas someone can steal a physical SIM and leave the phone intact. Stolen physical SIMs are often used to identify swap scams to gain access to sensitive data. Using an eSIM reduces the risks of this happening.
What should I do to my eSIM when upgrading or replacing a phone? 
When it's time to upgrade or replace your phone, confirm if it has an eSIM, physical SIM, or both. If it uses an eSIM, ensure you wipe all the data from the eSIM card before disposing or trading it. If not, another person that gets their hands on the phone can access the sensitive data. You can check with your smartphone manufacturer and mobile carrier for instructions on wiping the data. 
If your phone has a physical SIM, remove it and store it securely or destroy it if you have no use for the SIM card. This also prevents another person from accessing your sensitive data. 
Do eSIMS incur roaming charges? 
Roaming charges are extra fees a user pays when connecting to a foreign network while abroad. Data roaming allows people to access network coverage outside their home country, but it usually comes with extra fees.
eSIMs let you enjoy data roaming without swapping SIM cards in another country. Some telecom providers do not charge eSIM users for data roaming, meaning you can surf the internet in foreign countries for the same price. However, you may still face extra fees for calls and SMS messages.
Do eSIMs cost more than physical SIM cards? 
eSIMs are cheaper than SIM cards because you don't have to pay for a physical card. It works primarily with software, so the carrier only needs to reconfigure the eSIM (with your permission) so that you can connect to its mobile network. 
Frequent travelers can save significant money by using eSIMs. You don't have to pay for a physical card every time you visit a new country and dispose of it when you're done. It even reduces plastic waste to help the environment.
How do I check if my phone is eSIM compatible? 
iPhone
The first thing to do is confirm if your iPhone is carrier-unlocked. 
– Head to Settings > General > About
– Scroll down to Carrier Lock
– If you see "No SIM restrictions," your phone is carrier-unlocked
Follow these instructions to check if it's eSIM-compatible:
– Head to Settings > Cellular. You will see the list of active SIM cards at this point. 
– Tap "Add mobile data plan." If you see a QR code scanning option, your iPhone supports eSIMs. If not, it is incompatible with embedded SIMs.
Head to Settings> Connections> SIM card manager. If you see an "Add eSIM" option, your Samsung phone is compatible. 
Alternatively, tap "IMEI" in your settings' search bar, and an option for "IMEI information" will appear. If you can find "IMEI (eSIM)," your smartphone is compatible.
The process for checking compatibility is similar for most phones. It involves going to your network settings and selecting the option for managing your cellular connection. If your phone's manufacturer isn't mentioned above, don't fret. Just follow something similar to the above instructions to check if your device is compatible with eSIMs.
iSIM: The next iteration 
iSIM stands for Integrated SIM. It is the next generation of SIM technology that the world will likely see. It remains a concept but is a good hint of what's to come.
The idea for an iSIM is to remove the subscriber identity module from a separate chip. The SIM will, instead, be positioned within the smartphone's central processing unit. It will be protected by a tamper-resistant element (TRE) in this conceptual position. It works precisely like eSIMs but with the chip built into the smartphone's main processor instead of a separate area.
The conceptual iSIM will be up to 98% smaller than an eSIM, freeing even more space for smartphone manufacturers to add hardware materials. It will be cheaper because it uses fewer hardware components, and it will reduce power usage in smartphones.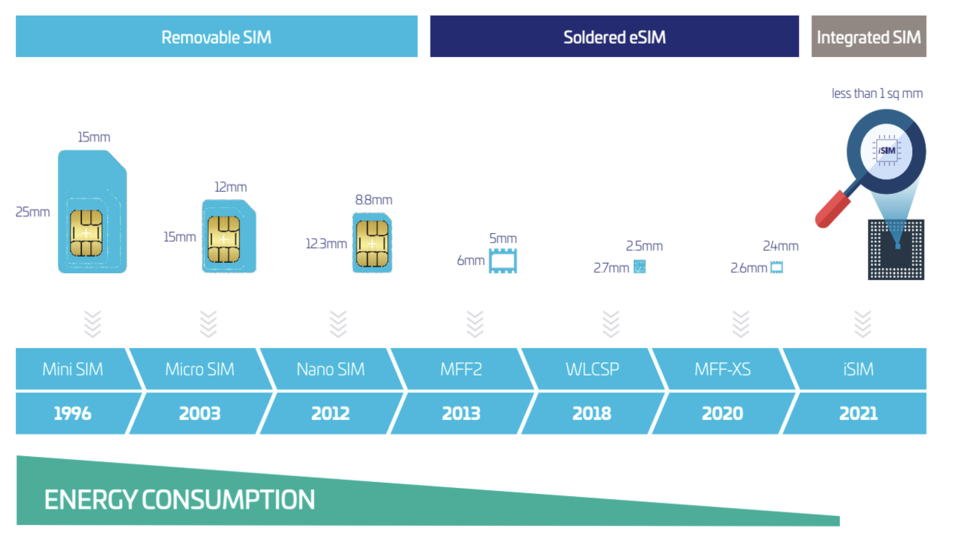 Qualcomm announced the iSIM at the 2023 Mobile World Congress (MWC) conference in Barcelona, Spain. The company unveiled a SIM embedded within a smartphone chip it sells, giving the public a peek into the next generation of SIM technology.
Another expected benefit of an iSIM is increased security. The customer ID and details about network connections are embedded into the main processor, so it's more difficult for anyone to tamper with the SIM to get unauthorized access to sensitive information. Just like an eSIM, an iSIM will be able to connect to multiple mobile carriers and give users more flexibility.
iSIMs will make things better not just for smartphones but also for Internet-Of-Things (IoT) device manufacturers, e.g., smart speakers. These manufacturers can embed iSIMs in their devices to make connecting to 5G networks easy. iSIMs free up space, which IoT manufacturers can utilize to add more battery power. 
It is more cost-effective for the manufacturers to design a single chip that handles all the device functions, including network connection, instead of separate chips for processing and mobile connection.
Source link