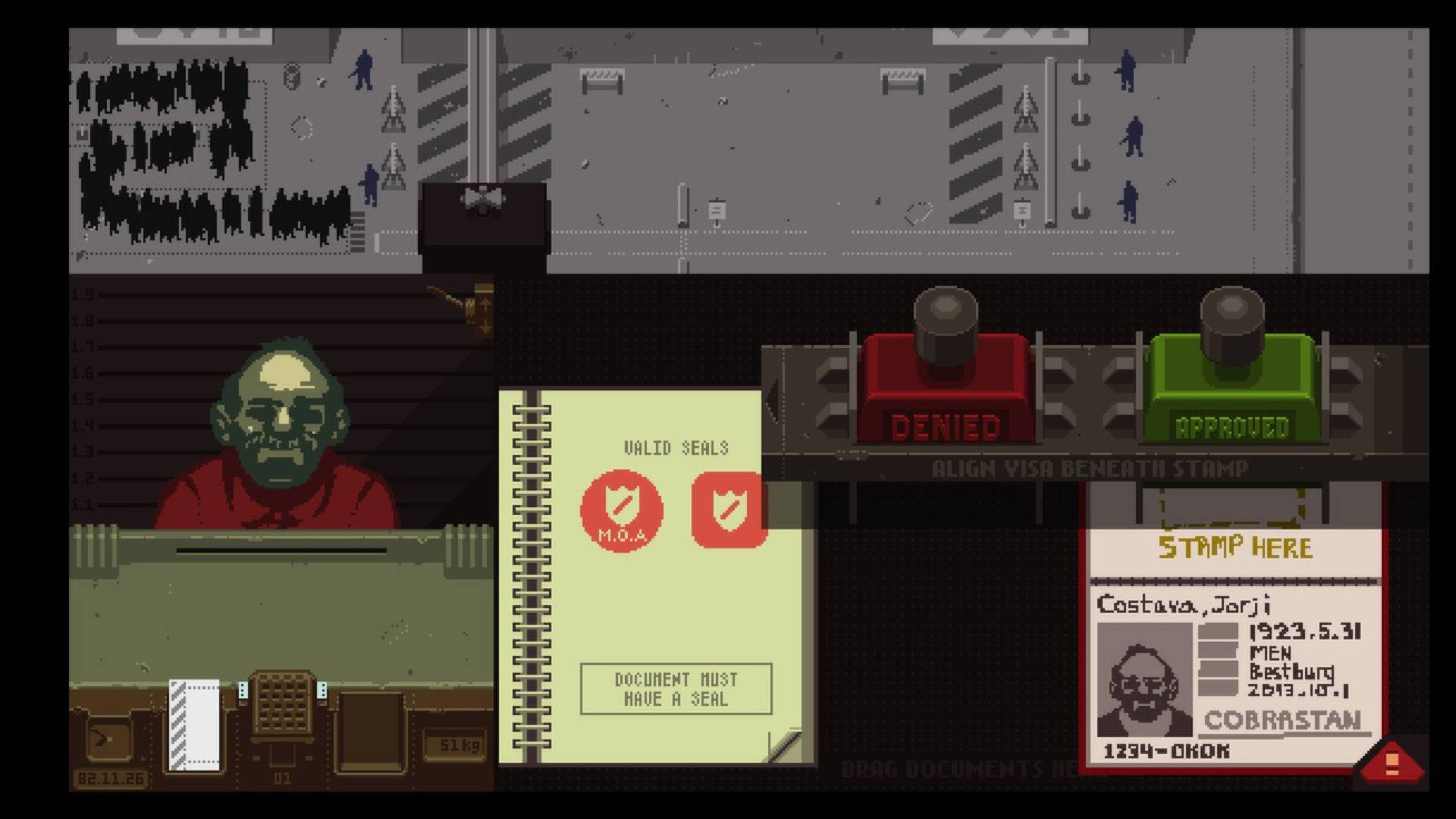 Ten years on from its initial release, Papers, Please is celebrating its anniversary by releasing a free Game & Watch demake. Offering a more simplified experience from the 2013 original, the demake is available to play on browser and appropriately titled LCD, please. 
Taking on the role of an immigration officer on the border of the fictional location of Arstotzka, you are challenged to crosscheck information provided by an array of characters in order to approve or deny their entry with the click of a button. 
Even though the premise is simple, the stories that unravel over the course of the game require a lot more thinking than a simple yes or no answer. As time passes, more problems arise and your morality starts to be questioned by those you meet. The simple questions you would have answered at the start of the game without hesitation slowly become a fine line between life and death, and your approach to certain scenarios becomes more important than you may initially realize.
The life and well-being of your own family rests on your shoulders. From threats to bribes, there's a lot to consider before making a decision. While the Game & Watch remake simplifies the game slightly, the general premise remains the same. 
Outside of the demake, the original game is being sold at 80% off until the end of August 11, ideal for those who are yet to experience one of the best indie games in its truest form. For anyone looking for a way to appreciate the title outside of playing through it, the original soundtrack has also been released on Apple Music and Spotify.
Although the LCD equivalent captures the essence of the 2013 title through its simplified appearance and mechanics, the original title brings more life to the characters and people whose fate rests on your decision. All of this makes the full version well worth picking up if you're curious.
If you're looking for more nostalgia to sink into, our list of the best GBA games will help you experience the best older titles. However, if you'd rather not do things on your own, the best co-op games will help you share an adventure with some companions.
Source link