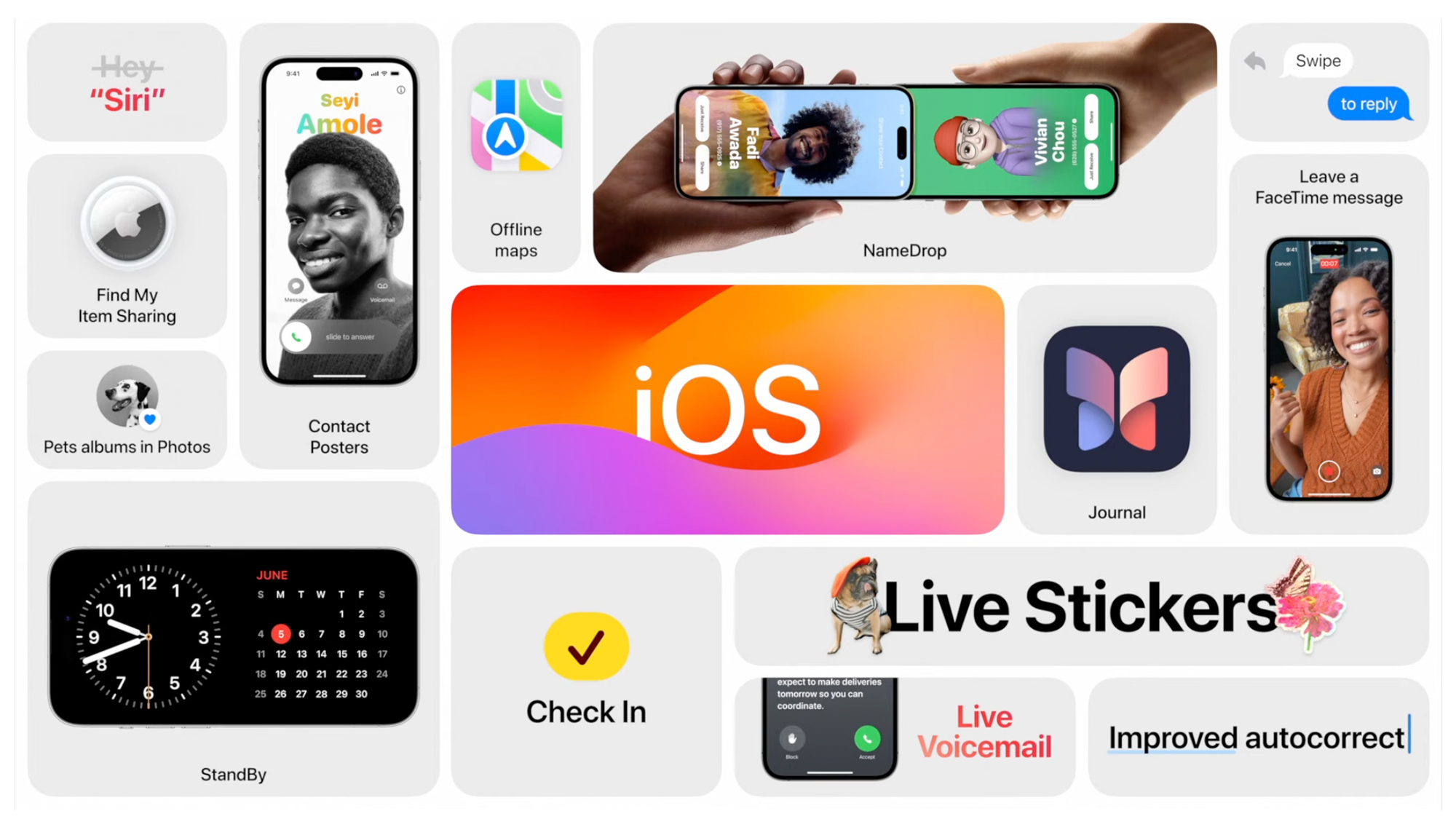 We're now getting close to the expected September release of iOS 17, but ahead of that, new betas keep landing; with the third public beta having just dropped, complete with tweaks to various apps and features.
There aren't any huge changes here, but there are plenty of small adjustments, such as a new recording when a caller reaches your Live Voicemail. Now, rather than "After the tone, please say why you're calling. The person you're calling may pick up," it says "Your call has been forwarded to voicemail. The person you're trying to reach is not available."
This switch is aimed at making it less confusing for callers, who may previously have waited to see if you'd pick up the phone rather than leaving a message.
There are also some new animations, such as for Shazam, which you can see in the post from Brandon Butch below, and a new animation sound for AirDrop, which Brandon Butch has also shared.
Apple's animations are on another level 🥵(New Shazam animation in iOS 17 B5) pic.twitter.com/QjelQHyQplAugust 8, 2023
See more
Other changes include a new splash screen when you open an incognito window in Safari, prompting you to lock your private browsing session with Face ID or a passcode.
Then there are changes to the icons for Safari functions in the Shortcuts app, and tweaks to the appearance of the Mental Wellbeing section of the Health app. Finally, the App Store labels for downloading, opening, and updating apps are no longer in all caps.
Betas for everything
This latest iOS 17 beta has landed alongside a new beta for iPadOS 17, with similar changes, as well as new watchOS 10, tvOS 17, and macOS Sonoma betas.
Downloading any of these is fairly straightforward, but you can head to our guides covering how to download the iOS 17 beta, how to download the iPadOS 17 beta, how to download the watchOS 10 beta, and how to download the macOS Sonoma beta for more information.
Remember though, that betas are inherently buggy, so you might be better off waiting for the finished releases of these updates, especially as they're probably not much more than a month away now.