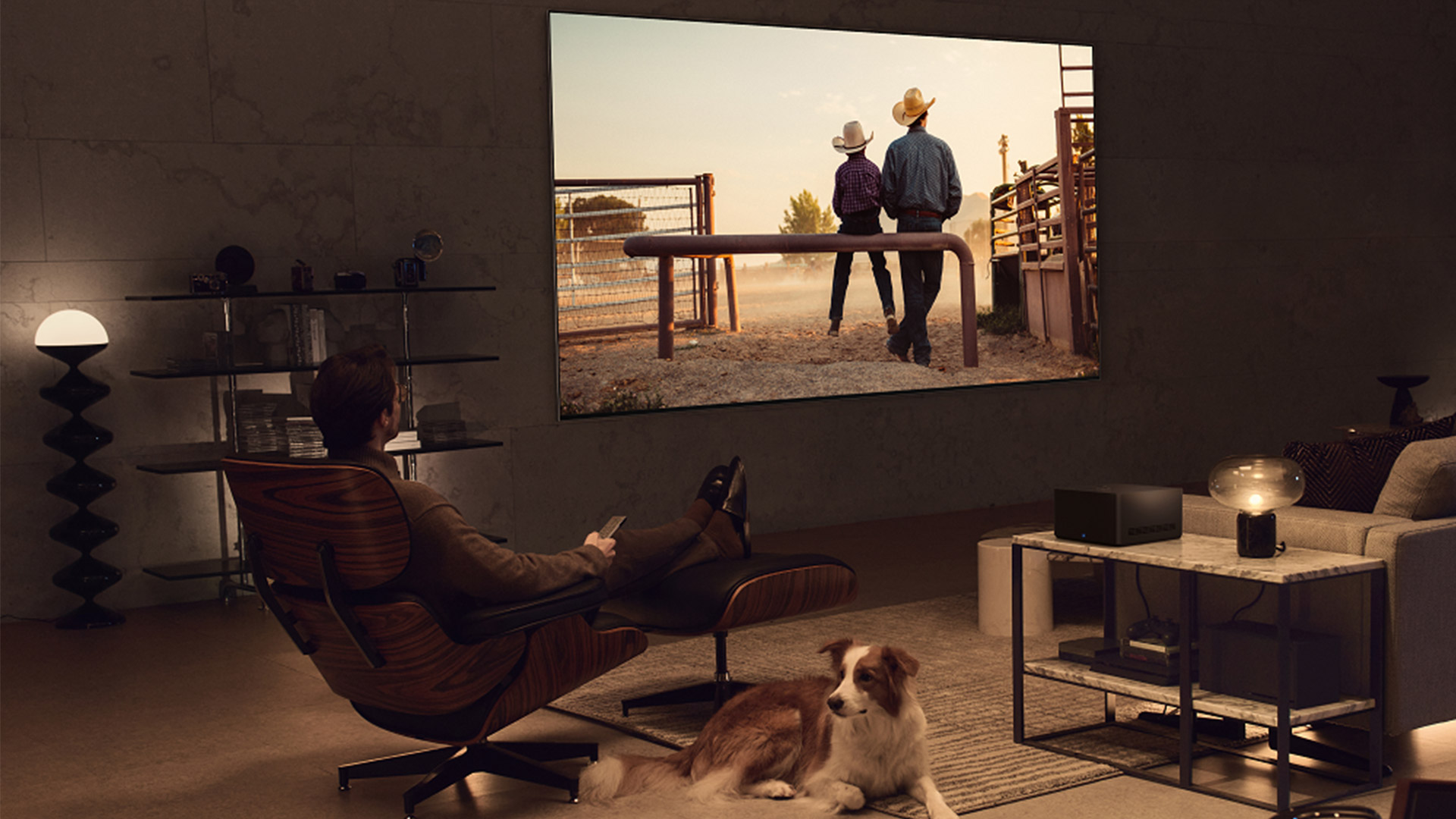 Further information about the US pricing for LG's M3 wireless OLED TV has been revealed, and – like in the UK – the price isn't as bad as we thought. Out of the three sizes, the signature 97-inch model costs the most at $30,000, according to Digital Trends. 
That's still a lot of money, of course. But it's less than Samsung's range-topping QN990C 8K OLED TV, which costs an eye-watering $38,100 for the 98-inch model. And because LG's wireless M-Series TVs are wire-free, you're potentially saving money on the cost of professional installation.
Inevitably, the prices start to decrease as the panels get smaller. The 77-inch LG M3 is set to cost $5,000, which is just $500 more than the 77-inch Gallery Series G3 OLED. Meanwhile, the 83-inch LG M3 will have a price tag of $8,000 in the US.  
The price is right, in the US anyway
TV buyers on the other side of the Atlantic are set to pay more though. The officially announced UK prices mean the 77-inch set is £6,000, which works out at roughly $7,600. The 83-inch is priced at £8,000, which is roughly $10,000, and the 97-inch is £28,000, which is more than $35,000.
The big draw for buyers on either side of the Atlantic is that the M3 is essentially a cable-free LG G3. It's not completely cable-free – you still need to plug it in – but all the usual home entertainment bits and bobs connect to the Zero Connect box, which sends data wirelessly to the TV. 
It's exciting but not quite perfect. As we reported when we tried LG's wireless OLED TV with 4K 120Hz at CES in early 2023, the box only has three HDMI 2.1 ports – one fewer than we'd expect in a high end TV – and isn't the most attractive thing. The back hasn't been redesigned to make it more attractive either. The expectation here is clearly that the M3 will still be wall mounted or positioned next to one. But these are relatively minor niggles for what could well be one of the best OLED TVs in 2023.
Source link