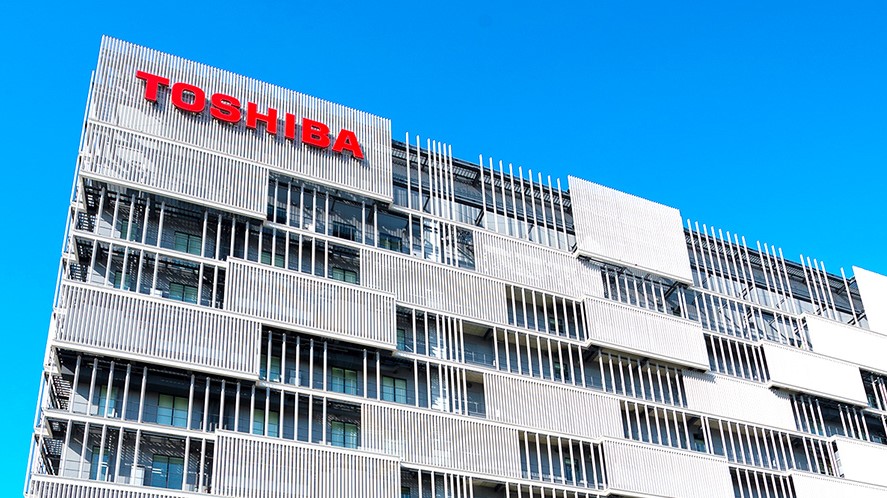 Toshiba has confirmed that a two-trillion-yen ($14 billion) tender offer to make the Japanese conglomerate private is to be launched in an effort to increase profitability.
After considering private equity firm Japan Industrial Partners (JIP)'s offer too low earlier this year, Toshiba's board and JIP agreed to raise the share price by 10 yen ($0.07) to the final and current offer of 4,620 yen ($32.27) per common share.
The board's chair, Akihiro Watanabe, said: "Today marks a turning point for Toshiba. The company is coming out of a tunnel after eight years."
Toshiba going private
For the bid to succeed, at least two-thirds of Toshiba's shareholders will need to agree to tender their shares.
The tender offer, which values the Japanese technology companies whose efforts span various sectors from consumer electronics to power stations, values Toshiba at 1.99 trillion yen ($13.97 billion).
The company's most recent quarter, which ended on June 30, saw it attract an operating income of $79.9 million, up from a loss of $33.6 million during the same period in the year before, despite a 4.9% drop in revenue.
In the event that enough shareholders agree to the buyout, Toshiba hopes that it can reverse at least some of the misfortunes that have plagued the company in years gone by.
The Fukushima disaster is partly to blame for the collapse and bankruptcy of Toshiba's US nuclear power unit, while other accounting and governance concerns have also been raised.
On the flip side, the success of this move is also partly down to any merger deals between Kioxia and Western Digital, which may be announced in a matter of weeks. Toshiba currently owns a 40% stake in Kioxia, a company responsible for making memory and storage components. The tender offer will run until September 20, 2023, as the conglomerate waits in anticipation of everybody's next move.
Source link