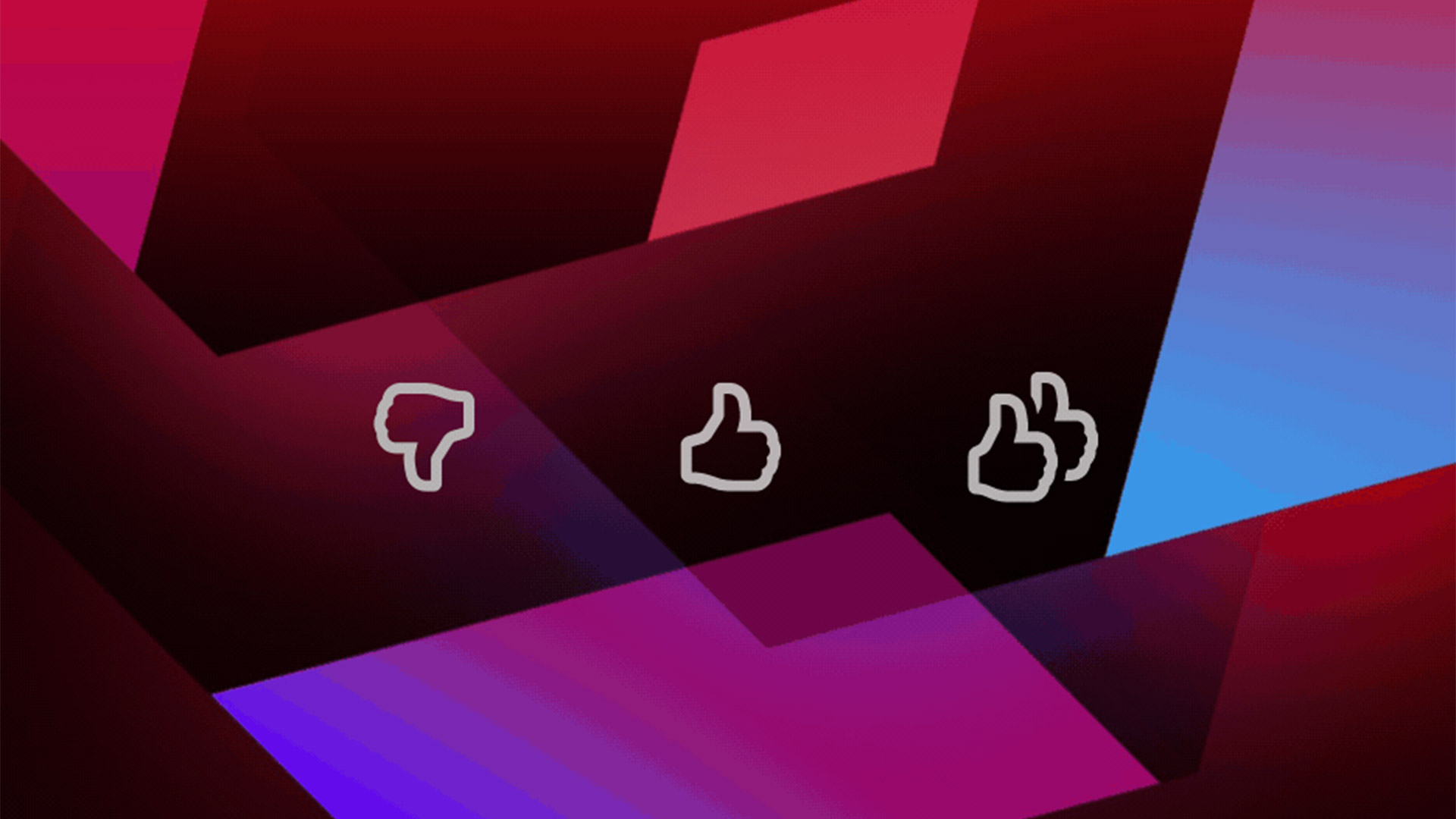 Netflix has made an update to its ratings feature on mobile. Now, when you're watching one of the best Netflix movies or shows, you can give it a thumbs up, thumbs down or double thumbs up at any point while watching. 
Previously, Netflix subscribers were only able to give a rating on a title's intro page on iOS or Android. But this latest update means that you're able to access the like or dislike buttons at any point – whether that's halfway through an episode or during the closing credits.
The update aims to encourage more subscribers to actually use the ratings feature in general, by making it easier to access, as this is what helps Netflix's algorithm to make more personalized recommendations based on your watch history. 
The ratings game
The streaming service's recommendation system uses two types of data sets to personalize which new Netflix movies and series it suggests for you to watch. The first is based on your watch history and the types of genres you watch. For instance, if you binged all the episodes from part two of The Witcher season 3 in quick succession, then the algorithm will suggest similar fantasy shows. 
Then there's the data that you directly tell the best streaming service. This is through the thumbs up, thumbs down and double thumbs up feature, which means that Netflix will use whether you actually loved something, not just whether you watched it, to make its recommendations.
It also considers the ratings that other Netflix members have made, who have similar interests to you. The idea being if you and they both loved one of the best Netflix shows, then a related series that they're a fan of is more likely to appeal to you as well.
Netflix expanded its rating feature in April 2022 by adding the double thumbs up to help better decipher the enthusiasm behind a series or movie from simply just liking or disliking it to loving it. While this latest update doesn't exactly call for a double thumbs up, it definitely gets my seal of approval.
Source link