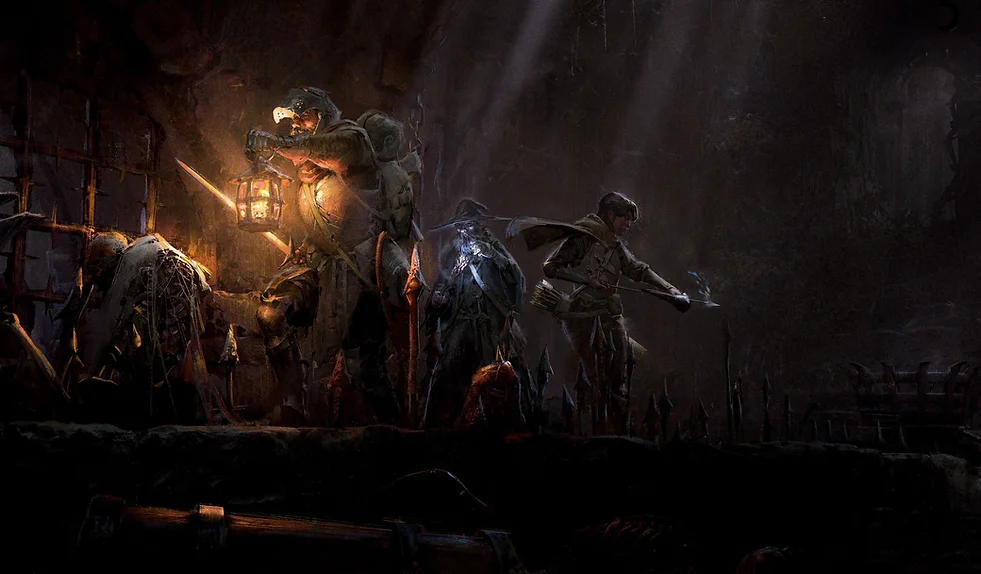 After bouts of legal trouble and delays, Dark and Darker has finally entered Early Access – but you won't be finding it on Steam.
Choosing to create its own launcher, called Blacksmith, developer Ironmace Games has overcome legal disputes and delays to get the game finally into players' hands, albeit in early access form. 
While the medieval extraction looter game received a positive early reaction when the demo launched after featuring in the Steam Next Fest earlier this year, it has since been navigating treacherous waters. Much of this has come from complaints from Korean game developer Nexon.
Nexon first accused Ironmace Games of making its game with stolen code – this led to the latter's offices being searched by the authorities. It was based on a claim that ex-Nexon employees now working for Ironmace Games had taken some code after they'd been fired – nothing was found by the police though, according to Ironmace, as NME reported at the time. 
Nexon then issued a cease and desist order which saw the game come off Steam, and this led to several delays – the Early Access launch was originally planned for spring this year.
The game itself features teams of four gathering loot in dungeons and then having to try and extract your findings while a shrinking safe zone forces you to get creative to survive and have to confront other teams of players until one is left standing. An extraction looter mixed with elements of battle royale, if you will. If this sounds up your street and you don't mind rolling the dice with the dev's own storefront, then you can now get Dark and Darker in a standard edition (which includes the full game and Early Access), or a Founder's Edition which bags you a thing called 'test access' as well as some cosmetics.
And in regards to the game (or its Early Access version) coming to Steam, our sister site, PC Gamer, has confirmed from Ironmace directly that it intends to get back on to Steam at some point as it "can't ignore the largest PC storefront in the world."
This news could well mean that Dark and Darker is a highly-anticipated upcoming game for some people. Check out the new PS5 games, new Xbox Series X games, and new Switch games for more.
Source link