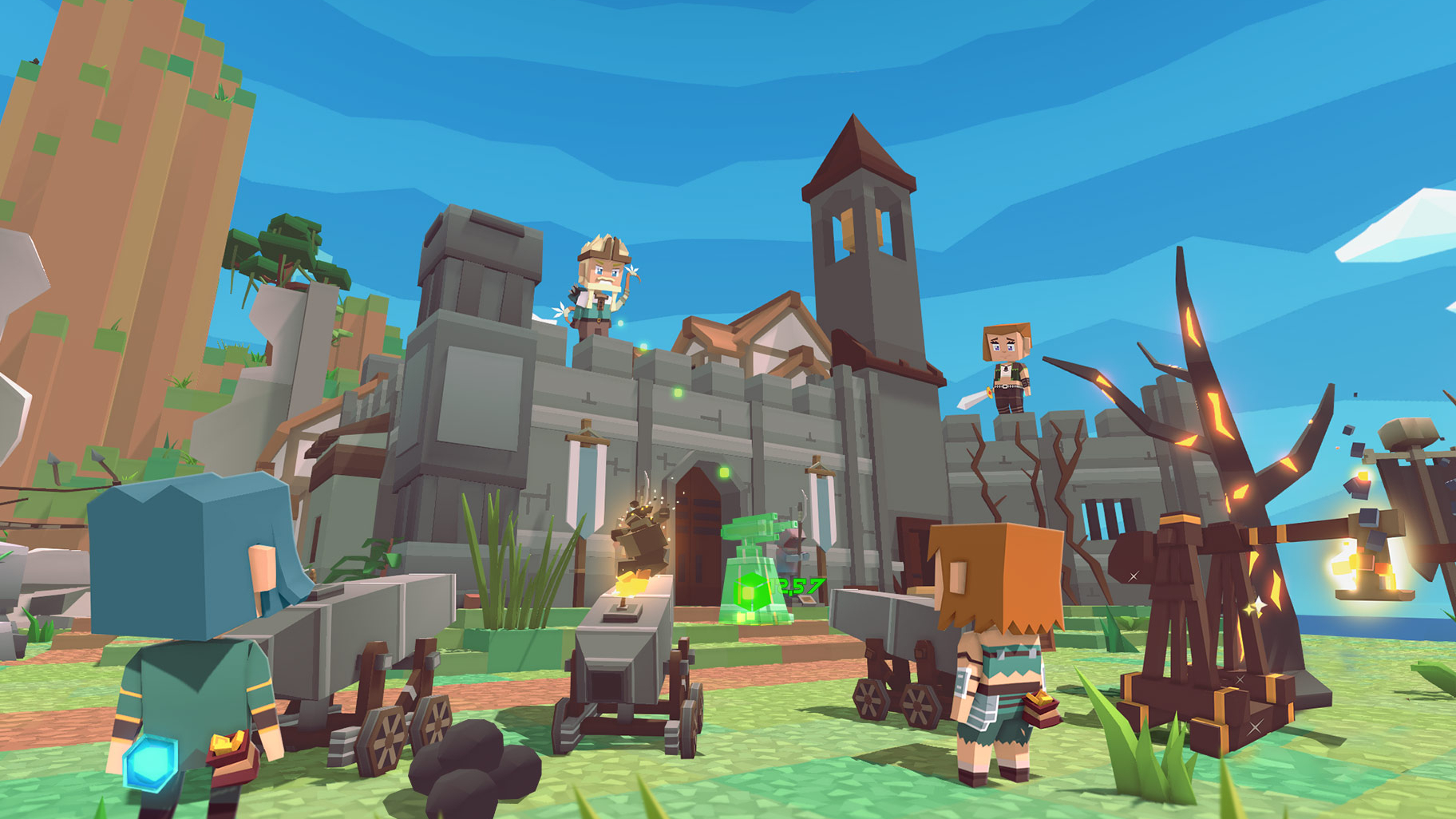 In a world exclusive for TRG, Gameforge and 01Studio have revealed that they are teaming up to bring a new and accessible sandbox game creation platform to players and developers. 
Cubio was created with the intention of making game development fun and accessible regardless of prior experience. In this new sandbox platform, users will be able to "realize their own great game projects and enjoy the wondrous games created by fellow community members", according to a press release. 
Much like the larger sandbox platform Roblox, 01Studio seeks to make Cubio's services as accessible as possible. This new "intuitive creator mode" will have a blueprint system based on the Unity engine. Therefore, new developers don't need to have any prior experience with coding. While this will hopefully open new doors for budding developers, it also provides experienced devs with tools to realize new ideas and test creations. 
"We have always been fascinated by limitless content for multiplayer games and the possibility of players creating individual content without in-depth knowledge. With Cubio, we go one step further; players seamlessly move into the role of developers and develop their very own dream games! We give them everything they need," Sebastien Couture, co-founder and programmer of 01Studio, said.
The announcement trailer for Cubio explores the cubic-style world further. You can build in real-time, alone or with friends, to make anything your mind can come up with. There are racing games, adventure titles, and even some parkour runs for you to experiment with, but you don't have to stop there. 
Regardless of what you choose to develop, it looks like Cubio will provide players with all the "weird and crazy tools" to make any idea a reality. It also looks like, through AI-powered tools, you can include NPC dialogue to make your creations even more immersive. 
The Alpha is available to join right now on Cubio's website, so if you're looking to get some game-developing practice in, give it a go and see how your imagination can run wild. 
For more sandbox creation titles, check out our best Roblox games list and the best open-world games on PC today.  
Source link