When we're picking the best wireless earbuds, rest assured TechRadar prioritizes sound quality over brutalist beauty. But because Astell & Kern typically aces both the style and substance categories with its excellent hi-res players – and who could forget the South Korean audio specialist's stunning Campfire Audio earbuds collaboration? – we haven't needed to make the compromise with its audio products. 
Now, the company is unveiling a second-gen iteration of its five-star Astell & Kern UW100 earbuds, released in April 2022, and while the stunning pentagon design – I might say 'gorgeous goth jewelry'; A&K would say that Astell is Greek for 'star' and 'Kern' means 'center' – may look similar, there is one significant upgrade to unpack. 
The UW100MKII earbuds (for that is their name) now boast a total of 29 hours from the buds and the case combined, or 9.5 hours of playtime from just the earbuds. 
To clarify, you'll get just six hours from the inaugural UW100 earbuds or a 24-hour total including the charging case. It might not sound a lot, but anyone who's ever been caught short before a road trip or flight will value those extra hours of playtime – and remember, the second-gen Bowers & Wilkins Pi7 S2 arrived toting the same five-hour playtime and additional 16 hours from charging case as their older Bowers & Wilkins Pi7 stablemates. 
Analysis: Astell & Kern makes upgrades where it counts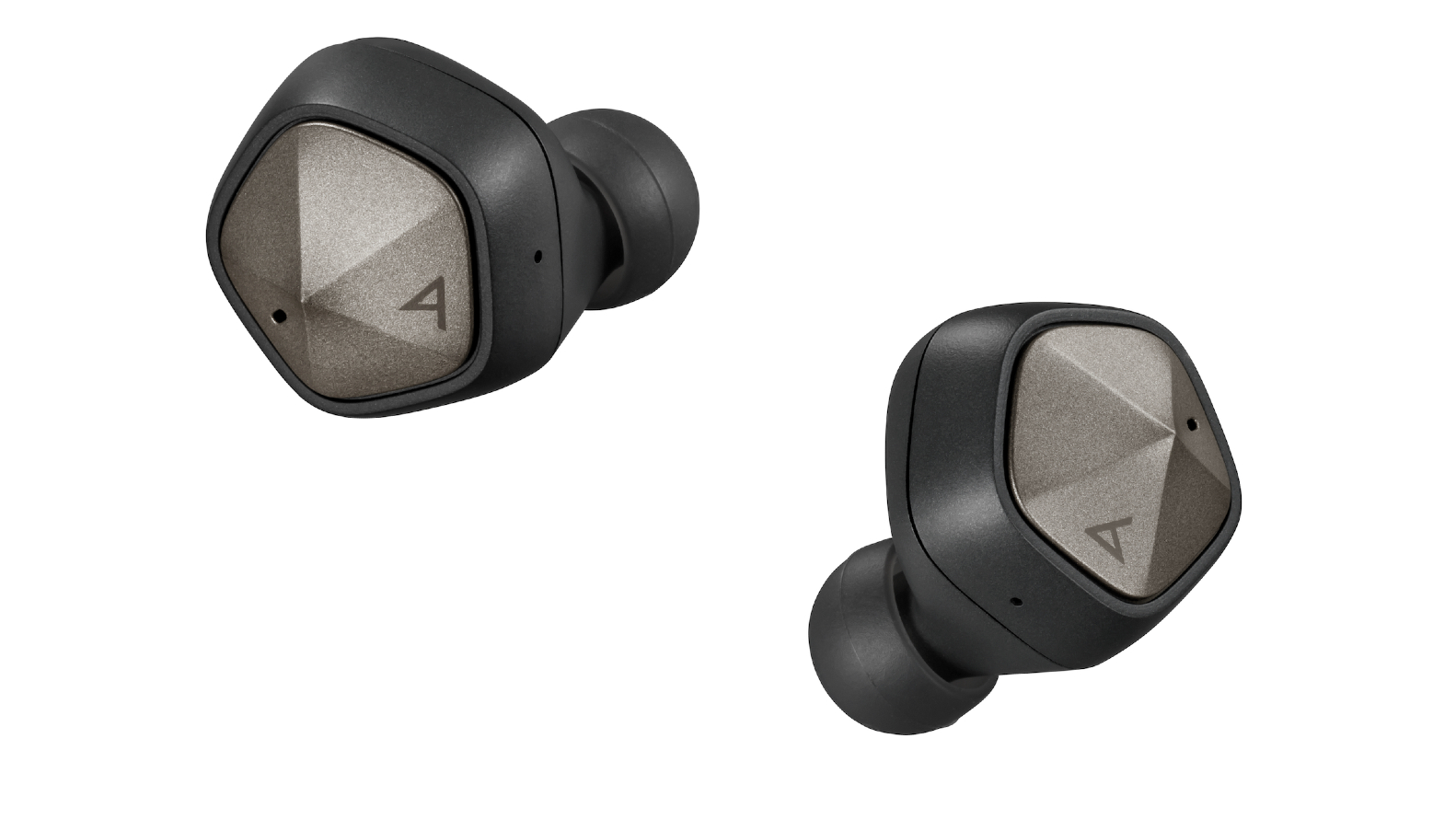 Elsewhere, you're getting an embedded 32-bit DAC and an adjusted full range balanced armature driver, a more advanced circuit design (to boast super-stable connection and vastly reduce distortion or excess noise) plus a redesigned acoustic chamber – all of which will, says A&K, "set a new standard in true wireless sound".
The company tells us it has also "dramatically" reduced the size of the charging case and improved the touch controls and call quality, with Qualcomm's cVc Generation 8.0 (Clear Voice Capture) dual mics per earbud to keep background noise to a minimum and focus on the voice.
A&K's UW100MKII also support multipoint pairing and Google's Fast Pair service to automatically connect the earbuds to Android devices using Bluetooth Low Energy and Bluetooth 5.2. 
The UW100MKII are accompanied by an exclusive app to offer an adjustable 10-band EQ to alter the sound of the UW100MKII – yes, a 10-band option versus the five you'll get with most earbuds able to offer it. 
You'll also find the option to change the Ambient mode levels in these earbuds via the app, but it should be noted that there's no active noise cancellation – so the A&K UW100MKII aren't about to enter our best noise-cancelling earbuds roundup. I for one don't care about the lack of active noise cancellation if the audio can better the already excellent sound quality in the originals. 
Pricing? Of course: the AK UW100MKII is will be available to purchase from early October 2023 for $280 / £269 / AU$499 via Astell & Kern or from select retailers.
The keen-eyed will note that this pricing actually undercuts the original UW100's April 2022 launch price of $299 / £249 / AU$399 by $19, £20 or AU$100, which is just more good news – and I can't wait to hear what they can do when paired to my smartphone as well as to the company's splendid Astell & Kern A&norma SR25 MKII. 
Source link