The Lincoln Lawyer season 3: key information
– Season 3 hasn't been announced yet
– SAG-AFTRA strike likely to delay production if the show is renewed
– Unsurprisingly, no trailer has been released so far
– Key cast members likely to return
– Season 2's shock ending sets up the third season's potential plot
– Likely to draw from The Gods of Guilt, the fifth entry in The Lincoln Lawyer book series
– Unclear is future seasons will arrive after a potential third one is greenlit
Is The Lincoln Lawyer season 3 happening at Netflix? Right now, we're unsure. The hit legal drama's second season only ended on August 3 – that's when its second part aired, anyway – but we're confident it'll be renewed for another outing.
Why do we say that? Because The Lincoln Lawyer is one of the best Netflix shows around. We're also keen to see more of Mickey Haller and company in the future and, considering there are seven novels in Michael Connelly's book series of the same name (which the TV series is based on), there's plenty more ground to cover.
So, while we wait for news on The Lincoln Lawyer 3's announcement, we've rounded up everything we know about the show's potential next installment. That includes its cast and plot details, speculation on a possible launch date, and more. Our information is based on how season 2 ended, as well as what happens in Connelly's books.
Full spoilers follow for The Lincoln Lawyer season 2. You have been warned.
The Lincoln Lawyer season 3 release date: what we know
Court is back in session. The final episodes from Season 2 of The Lincoln Lawyer are now on Netflix. pic.twitter.com/aoHaatvct7August 3, 2023
See more
As we mentioned earlier, The Lincoln Lawyer season 3 hasn't been announced by Netflix yet. Given the popularity of the first two seasons, though, we'd imagine an announcement is imminent.
The Lincoln Lawyer has proven to be a major hit since it was first released in May 2022, with the show even going toe-to-toe with Stranger Things season 4 volume 1 at the time. Its follow-up season, whose first part arrive in July 2023, was also a massive success. It look the top spot on Netflix's Top 10 English-Language TV chart in its second week, which followed the first half of the season earning 8.3 million total views and 35.3 million hours viewed during its first seven-day period.
Even if Netflix renews the series for another 10-episode installment, the SAG-AFTRA and WGA strikes are still running at the time of writing. That means it could be quite a while before its scripts are ready filming takes place, so we might be in for a bit of a wait for The Lincoln Lawyer's third season.
The Lincoln Lawyer season 3 cast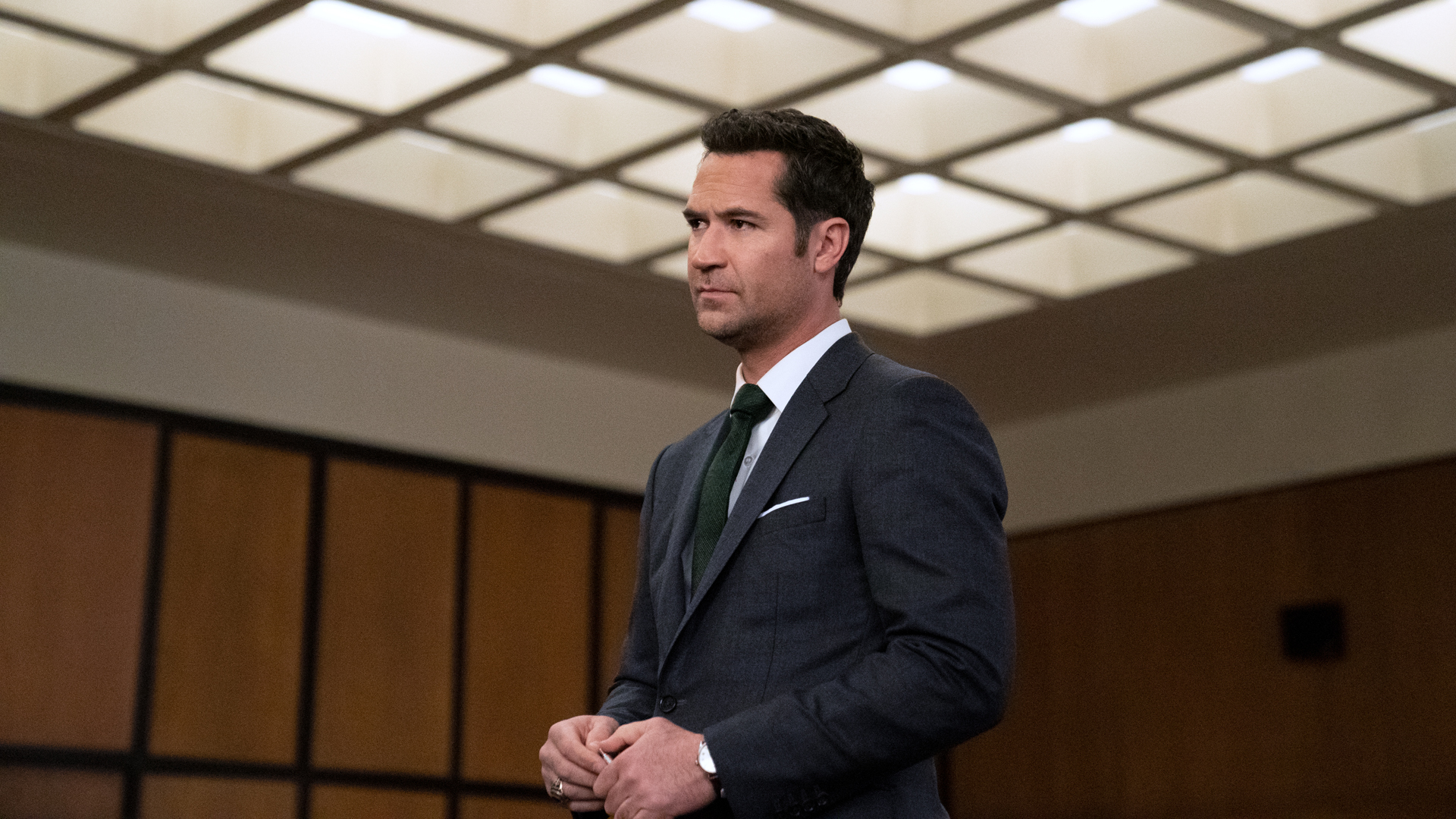 Here's who we expect to see again in The Lincoln Lawyer season 3:
Manuel Garcia-Rulfo as Mickey Haller
Neve Campbell as Maggie McPherson
Becky Newton as Lorna Crane
Angus Simpson as Cisco
Jazz Raycole as Izzy Letts
Ntare Guma Mbaho Mwine as Raymond Griggs
LisaGay Hamilton as Judge Mary Holder
Krista Warner as Hayley Haller
Marlene Forte as Judge Teresa Medina
It's unclear which other supporting cast members will return, but one individual who won't be back in a major capacity is Gloria Days, who was portrayed by Fiona Rene. 
Gloria was found dead in the season 2 finale, presumably murdered by an unknown criminal. That said, Rene could return in any flashback sequences, so she could conceivably be back if a third season is greenlit.
Another potential candidate who's nailed on to appear is Devon Graye, who played Julian La Cosse in the season 2 finale. La Cosse has been framed for Gloria's murder, so he's surely going to feature prominently next time out.
The Lincoln Lawyer season 3 plot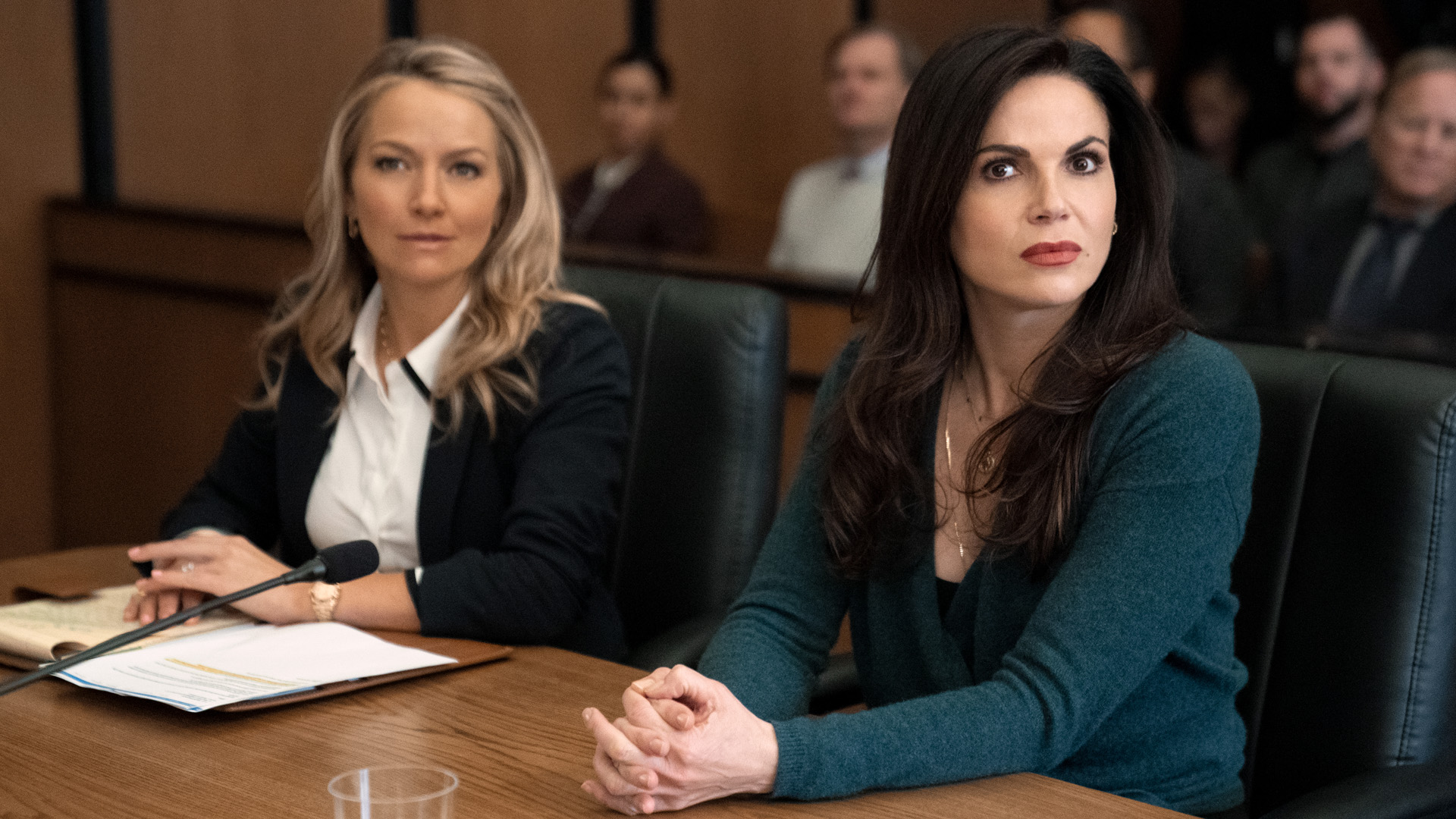 Full spoilers follow for The Lincoln Lawyer season 2.
So, where did season 2 leave things and what can it tell us about what's coming in The Lincoln Lawyer season 3?
Last season was based on the Connolly's The Fifth Witness novel (the first season was based on The Brass Verdict), which centred around the murder of the property developer Mitchell Bondurant.
Mickey becomes romantically involved with a chef called Lisa, who Bondurant took out a restraining order on when Lisa refused to move out from her property that he wanted to take over. When Bondurant is found dead, Lisa is charged with his murder – and Mickey agrees to take on her case. 
Bondurant, who was six foot two, was killed with a hammer blow from behind, with the weapon brought down on the top of his head. Mickey and Lorna argue that Lisa couldn't have physically murdered him, then, and Bondurant's links to the criminal underworld are suggested as other potential suspects. 
Lisa claimed her ex-husband Jeff took the murder weapon but, when Mickey speaks to him, Jeff says he won't testify. Instead, Mickey focuses in on Bondurant's shady contractor Alex Grant, who he presumes he will claim the fifth amendment – his right to decline to answer any questions – on the witness stand. Alex does, making him look suspicious to the jurors.
As we find out, Lisa is found not guilty, but Mickey later realises that she's lied to him and persuaded a waiter in her restaurant to pretend to be her ex-husband. It turns out – spoiler alert – this is because she is guilty of killing someone: Jeff. In short: Lisa gets arrested for a separate murder after Lorna calls the cops. Mickey, who had patched things up with Lisa following her trial, leaves dejected.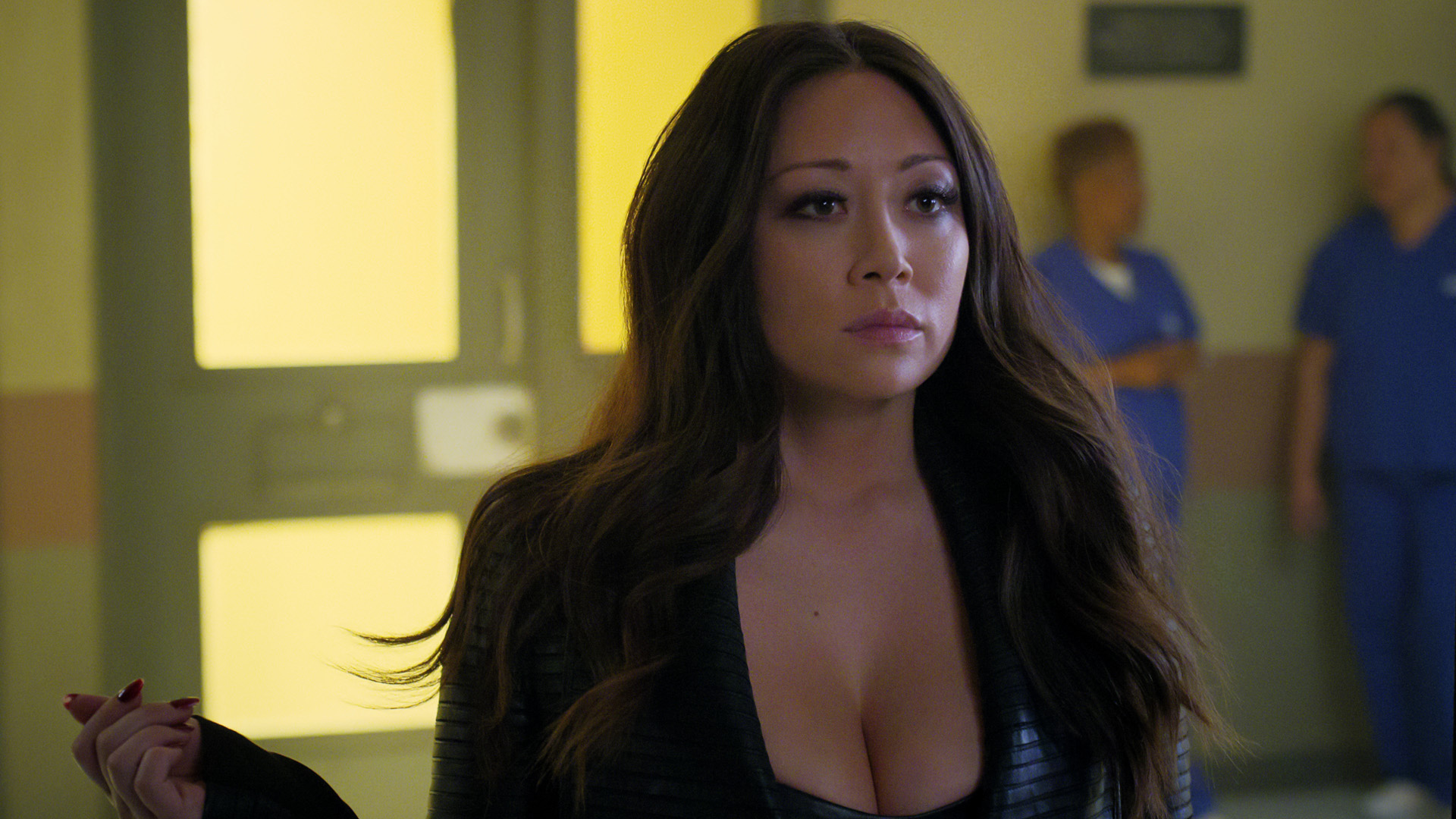 Given that Mickey was duped by the season one accused, Trevor Elliot, into thinking they were not guilty as well, perhaps Mickey's not quite the hot-shot lawyer he thinks he is. All that takes a back seat, however, when Mickey's called out to another murder of someone personal to him.
Called by Izzy over a new client called Julian La Cosse, Mickey heads to meet the latter in his prison cell after he's charged for someone's murder. La Cosse tells Mickey he comes highly recommended by their mutual friend Giselle Dallinger – who La Cosse is alleged to have killed – and that he needs Mickey's help to clear his na,e.
Confused, Mickey heads down to the morgue to check the body of the deceased. Cue shocks all round when Mickey realizes Giselle Dallinger is none other than a recurring character in the series: Gloria Dayton, aka Gloria Days, the sex worker and a client of Mickey's.
Remember earlier in the season when Gloria moved to Hawaii? If you don't, the show flashes back to the postcard Mickey received from her, which reads: "You are the only thing I miss about LA. Be well, Gloria". We also see one of Mickey's memories of Gloria, where she says her mom lived out there and that she was going to spend a lot of time with her. And there's the beginning of our next murder mystery all nicely set up for season 3… you know, if there is a next season.
The Lincoln Lawyer season 3 trailer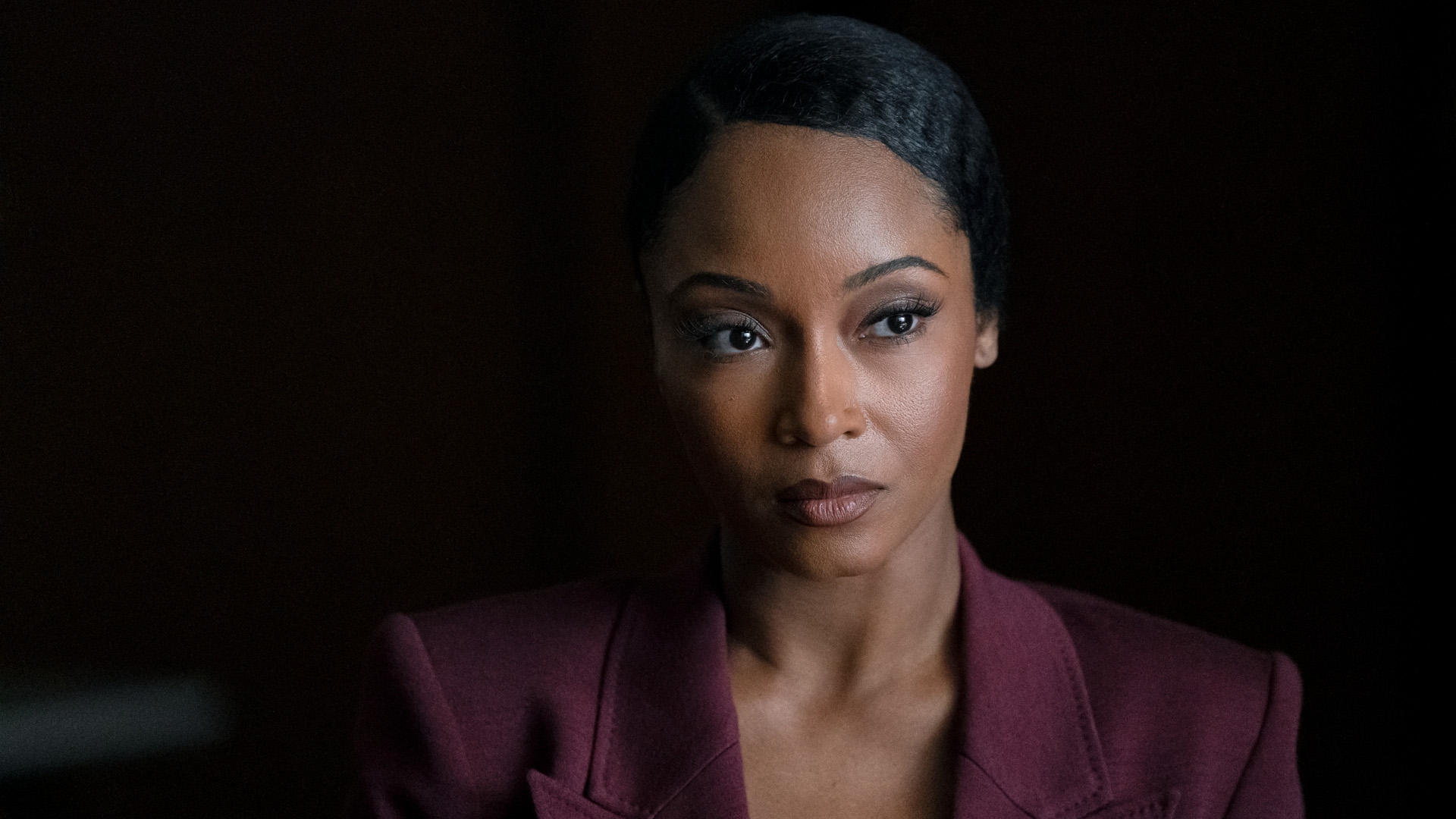 Unsurprisingly, there's no trailer for The Lincoln Lawyer season 3 yet – and it'll be a long time before one arrives. We'll update this section once one is released.
What does the future hold for The Lincoln Lawyer on Netflix?
Again, we're unsure. If a third season is announced and performs as well as its predecessors, we'd expect more entries to be greenlit by the world's best streaming service.
As for whether future seasons will also be split into two parts, we don't have a definitive answer to that, either. Speaking to Moviefone about the decision to have a brief mid-season break in season 2, showrunner Ted Humphreys said: "It was not a decision we made. It's something that Netflix does with some of their shows, particularly I think some of their bigger, more successful shows. They've done it with Stranger Things. They've done that with Ozark. They've done it with a lot of shows. It was something that they kind of toyed with and decided 'We're going to try and do it here'.
"So, it was not really a creative choice of the producers of the show, but at the same time, it was something that we were fine with and we had a natural organic cliff-hanger that came in the middle of the story to build to, so we didn't have to kind of jam that in there. It was already going to be there. It worked out quite well. It gave us a natural place to split the season without us having to do anything artificial to make it happen". In short: file this particular query under 'TBA' for now.
For more coverage surrounding The Lincoln Lawyer, watch these five legal thrillers while we wait for more on its potential third season. In other Netflix news, read our guides on Stranger Things season 5 and Arcane season 2.