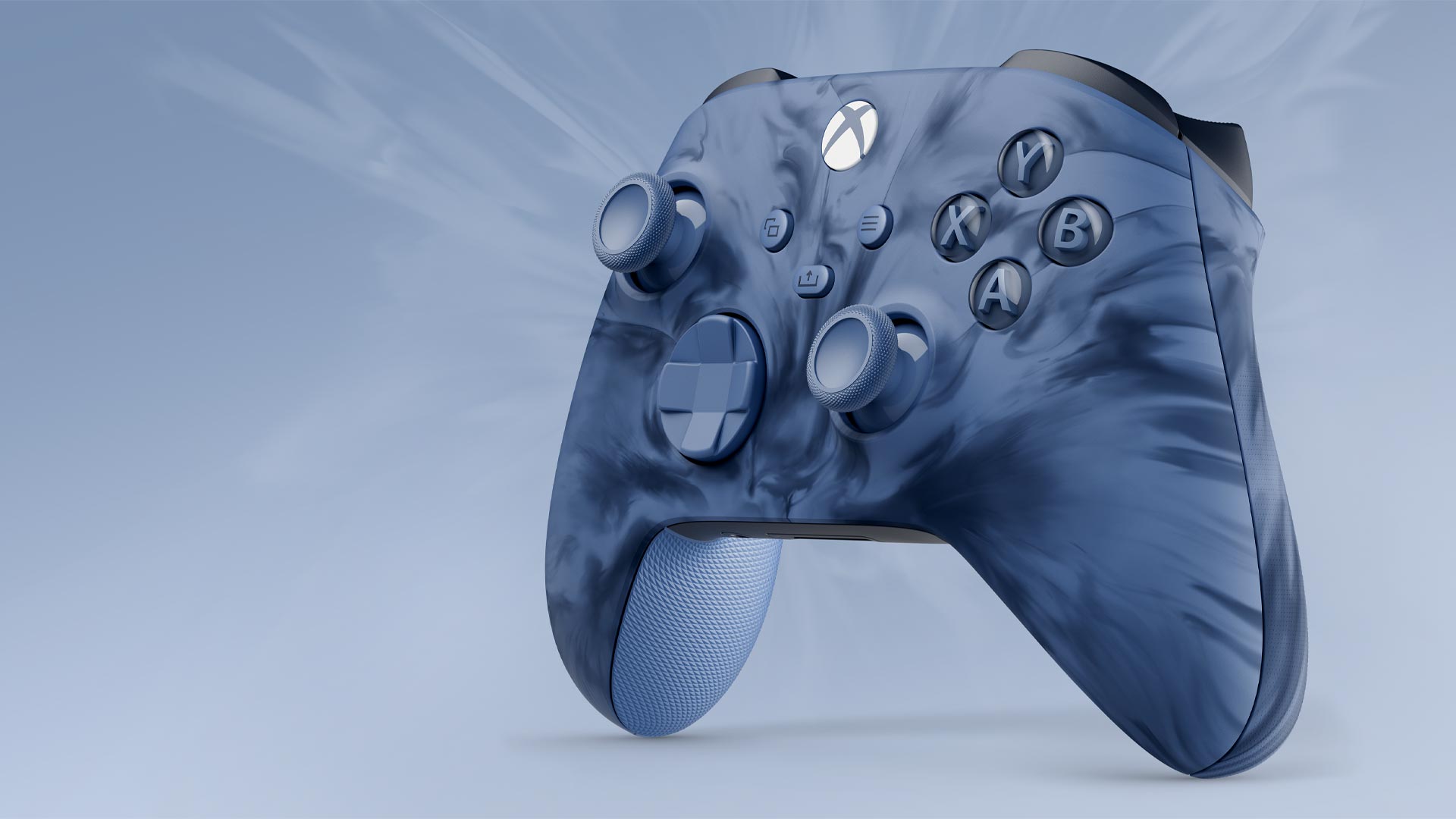 Microsoft has officially showcased the Stormcloud Vapor Xbox Series X controller as the latest new design for the tried-and-true gamepad. Pre-orders are now available. 
The Stormcloud Vapor Xbox Wireless Controller has been properly unveiled through a blog post on the official Xbox website, with a new listing page taking pre-orders in the US and the UK for $69.99 / £64.99, respectively. With the tagline "vaporize your competition", the latest variant features aggressive styling of storm clouds complete with black swirls indicating storming skies. 
This is matched with the face buttons, D-pad, analog sticks, and menu buttons, as well as the single color scheme against the raging darkness behind truly looks spectacular. It's one of the boldest looks for one of the best Xbox controllers for the Xbox Series X yet and really stands out from the more standard colors available. 
You can also match the new Xbox Home dashboard with a new Stormcloud Vapor dynamic background which shows off the blue, navy, and black swirls crashing against each other. This is unlocked for your profile as soon as you connect via Bluetooth or USB for the first time, and a nice extra to go that little bit further on customization.
The Xbox Wireless Controller has been no stranger to creative new designs on its timeless foundation. Very little has changed in the decade since this gamepad debuted with the Xbox One. Microsoft has released many Special Edition models, such as the excellent Lunar Shift and Stellar Shift variants with their cosmic space age gradients, with the Starfield controller and Xbox Remix controller also making an impression. The Stormcloud Vapor looks to keep the momentum going. 
The Stormcloud Vapor Xbox controller will pair well with one of the best monitors for Xbox Series X and one of the best Xbox Series X hard drives and SSDs available.
Source link