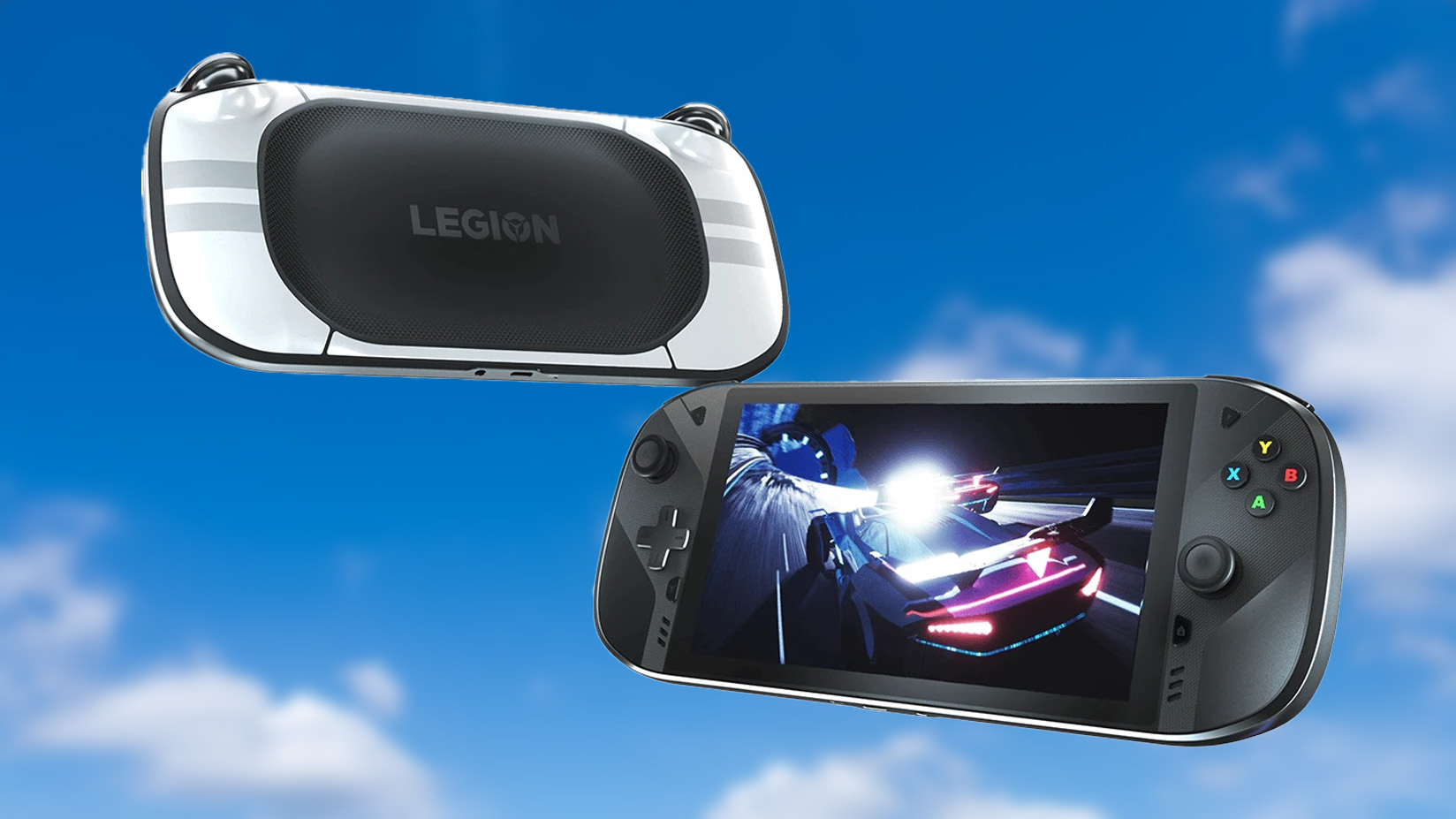 It looks like another competitor is gearing up to enter the handheld PC gaming space, with Lenovo potentially working on its own handheld device in the vein of Valve's Steam Deck.
A report from Windows Central claims that sources inside Lenovo have confirmed the company is working on a handheld PC that will run Windows 11, like the recently-released Asus ROG Ally. The device doesn't yet have a release date, and this information is entirely rumor at this stage, so don't get too excited.
Other details are relatively thin on the ground, but WC's sources have stated the handheld – named the Lenovo Legion Go – will have an 8-inch display (making it bigger than most existing handhelds) and run on one of AMD's Phoenix 7040-series APUs, which promise to deliver best-in-class performance.
Could this be the handheld to topple to the Steam Deck?
While it might offer a bigger screen and potentially a much better processor than the successful Steam Deck, the Legion Go still has its work cut out for it. While it was a well-made and powerful device, the ROG Ally struggled with reconciling Windows 11 into a handheld form factor, despite the PC gaming versatility Microsoft's OS brings with it.
A few years back, a different leak from Liliputing revealed the existence of the Lenovo Legion Play (pictured above), an Android-based handheld that would rely on cloud gaming services like the distinctly underwhelming Logitech G Cloud. However, it seems Lenovo has shelved these plans in favor of a true PC gaming handheld – a wise move, given the recent lukewarm reception to cloud gaming devices.
Handheld gaming is enjoying something of a resurgence right now, thanks in no small part to the ever-popular Nintendo Switch. Plenty of tech companies want a piece of the pie, from Chinese brand AyaNeo to Dell's still-stuck-in-limbo Alienware Concept UFO. Could Lenovo's Legion Go be the handheld that finally establishes dominance over Valve's PC console? Only time will tell…
Source link