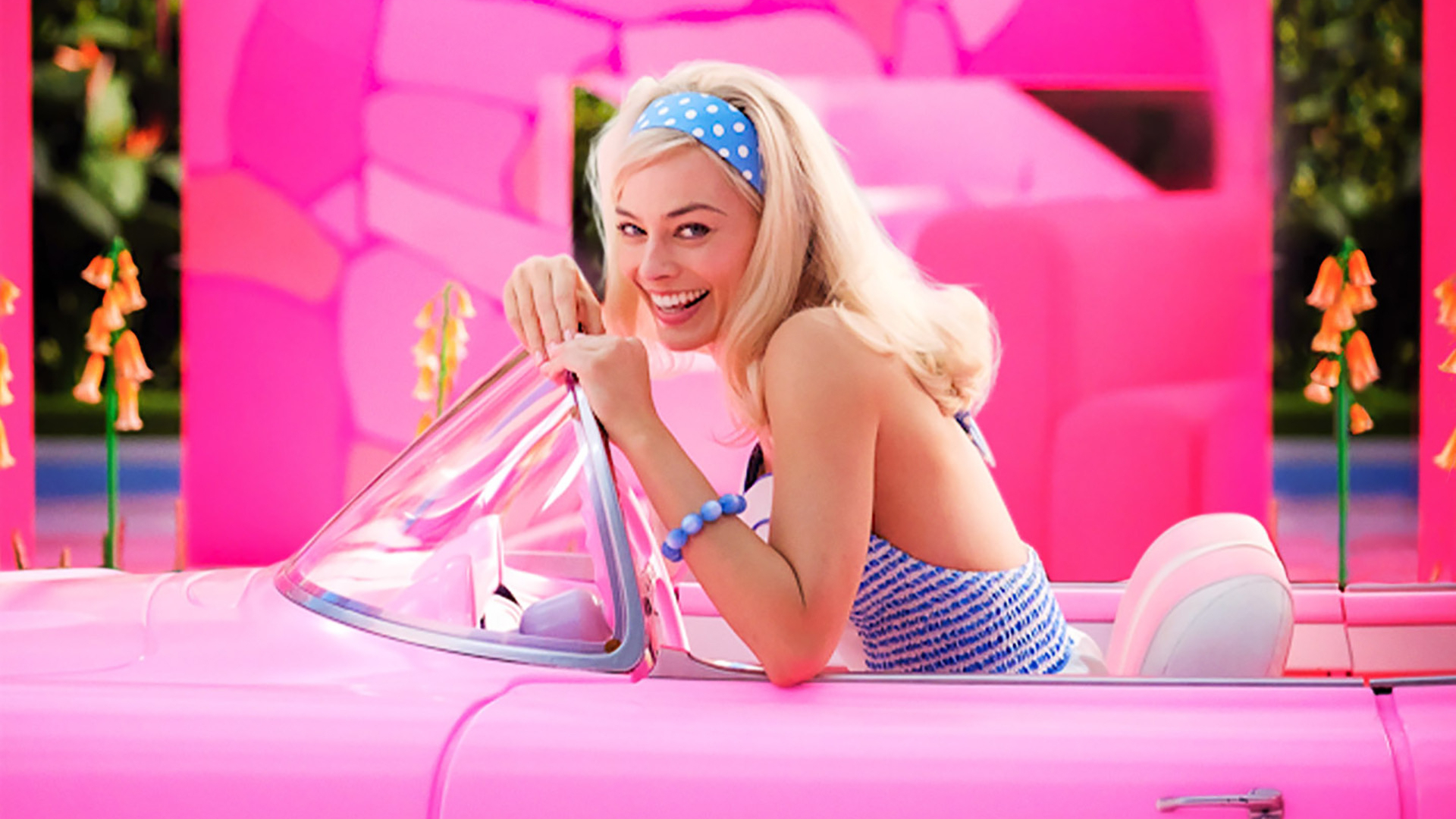 If you're wondering when Barbie be available to stream at home, then unfortunately nothing concrete has been revealed yet. But we can make some educated guesses based on previous release schedules.
While Warner. Bros Discovery (WBD) has not yet made any official announcement, given that it owns Max (formerly known as HBO Max), it is almost certain that we can expect Barbie to stream on the service when it finishes its box office run.
So, if you've been considering which of the best streaming services to sign up for, then this could tempt you to become a Max subscriber. Unless, you're in the Oppenheimer camp, then you might want to look to Peacock instead.  
When will Barbie be released on Max? 
Margot Robbie's Barbie movie was released in cinemas on July 21, using this as a date to work forward from we can look at previous WBD release schedules to start to predict when it might be available. So, if recent streaming release schedules are anything to go by, then we could expect Barbie to arrive on Max as soon as September 27.
This is based on recent WBD movie launches. Looking at box office successes like Creed 3 and Evil Dead Rise – which premiered in cinemas on March 3 and April 21 2023, respectively, and were later released on streaming services on June 9 and June 23 2023 – we can expect that Barbie might take anywhere between 64 and 98 days to land on Max.   
With Shazam! Fury of the Gods, for instance, the movie started streaming 68 days after its theater premier – although that was notably a flop after receiving bad reviews. But it marked a big switch up from when WBD had been releasing films simultaneously on HBO Max and theaters during the pandemic. It has since gone back to giving its blockbusters some solid box office time before making them available to stream. 
A fall release makes sense for Barbie, then – probably later in September, or early October. But this could easily be changed like the many shows and films that have been affected by the writers' strike. Amid the Hollywood writers' and actors' strikes, many release schedules have been tweaked – just recently Hulu and Sony delayed new movie and TV show releases over the strikes – however, it's unlikely Barbie will be delayed. If anything, it might come to the streamer soon, because there may be a lack of original new Max movies and shows.
Why we can't wait to explore Barbie Land at home
This summer has been a whirlwind of box office blockbusters, with Barbie raking in $356 million in its opening weekend, making it the biggest debut ever for a film directed by a women and completely revitalizing the cinema.
It's been a big hit with all types of audiences for Greta Gerwig's (who also wrote and directed Lady Bird and Little Women) hysterically earnest and entertaining approach to a movie about a toy that was a big part of so many youngsters' childhoods. The new movie even surpassed Christopher Nolan's Oppenheimer in the opening week, and after seeing both I can see why it has more mass appeal.
I unfortunately wasn't able to see Oppenheimer in the IMAX but I did watch Barbie in Dolby's screening room in Soho Square to much delight – it made Ryan Gosling's musical number (which was already filled with big Kenergy) come to life with Dolby Atmos surround sound. It's likely to make the cut for one of the best Max movies. 
Source link