The smartphone you hold in your hand is the result of an endless series of choices. It's the answers to questions about design, function, pre-installed applications, new features, and old ones. It's all the stuff that adds up  your experience, the customer experience.
If there's a single person focused on what it's like to use, say, a new Samsung Galaxy Z fold 5 and Samsung Galaxy Z Flip 5, it's Patrick Shomet, Samsung's VP and Head of Customer Experience. 
Shomet, who sat down with me at Samsung Unpacked in South Korea, focuses on product design and feature experiences as well as the choice of features, apps, and partnerships that help make them.
"We pride ourselves on saying, 'I want the best music.' So we need to work with Daniel Ek at Spotify," said Shomet.
Working closely with design and product teams. Shomet helps define products and manage key partnerships like the one with Google. Even though Samsung's Galaxy line of smartphones competes with Google's Pixel line, the two companies have thousands of employees working together.
Plus, as two very large companies, it's fairly easy to keep apart the parts that shouldn't be talking. 
"We happily compete," smiled Shomet, "We call it co-competition."
Competition vs. Rationalization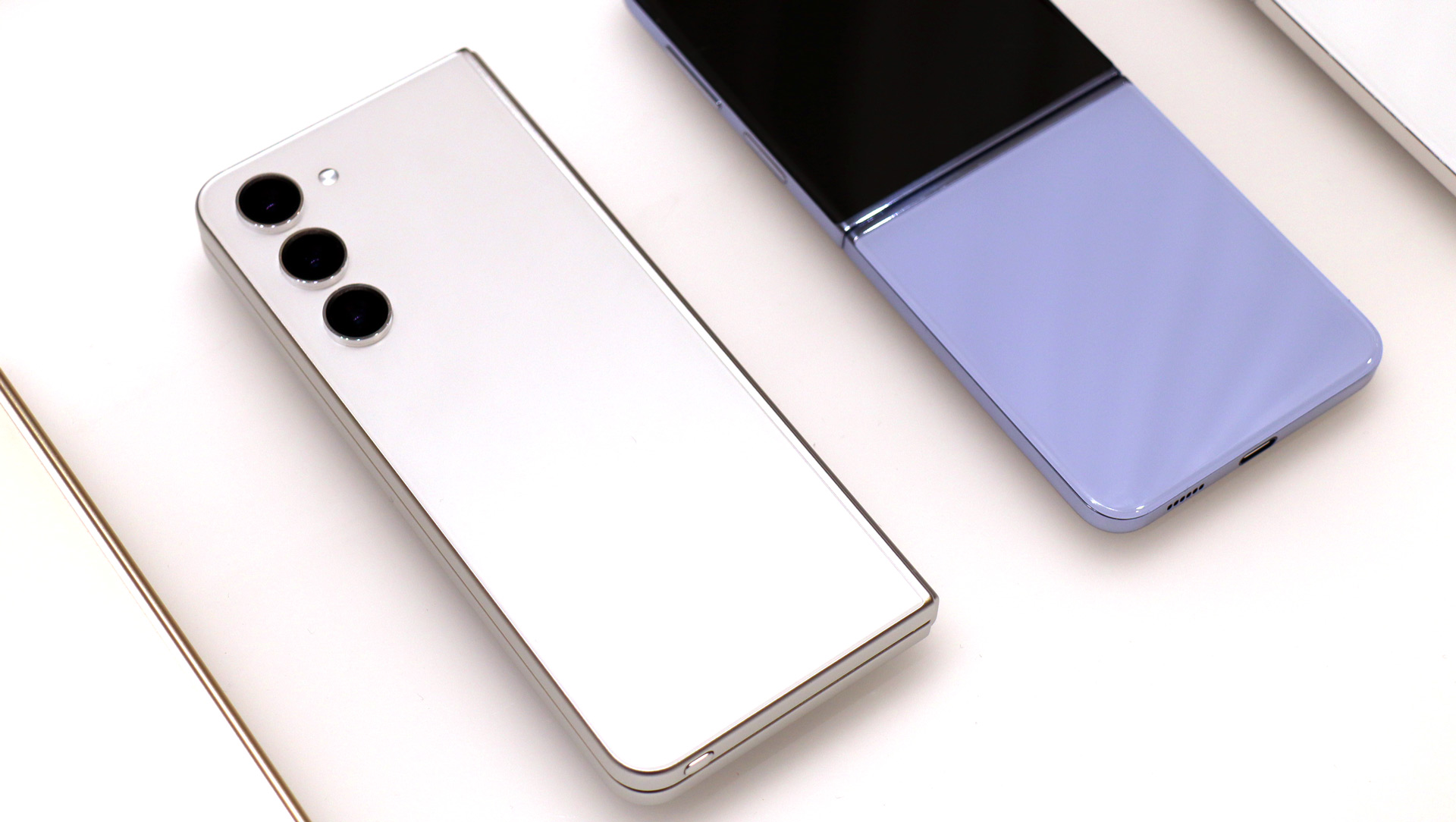 But that competition has sometimes led to confusion. Many Android partners, like Samsung, produce duplicate core apps for, say, Messaging, Web Browsing, Photos, and Email. How does allowing those things to continue  the relationship and "co-competition"?
"10-to-15 years ago, Android was the core OS for a lot of OEMs, and it's fair to say many OEMs were seeking to reproduce every app to differentiate," Shomet told me. "That phase is gone," he said, "Differentiation is not being different, differentiation is being better."
Samsung now focuses, said Shomet, on assets where they have something customers want. "In the future, we will see more rationalization." He pointed to examples like Chrome now being the default browser on US devices, and the integration of RCS in messaging, a charge Shomet personally led.
That said, there will still be cases where Samsung and Google both have something. All Samsung Galaxy phones currently ship with both Google Assistant and Bixby. Shomet said that if you have more Samsung devices, you'll get more out of Bixby and if you have more Google smart devices, the Assistant might be your choice. In other words, there's reason for them to coexist on your Samsung Galaxy S23 Ultra.
Serial killer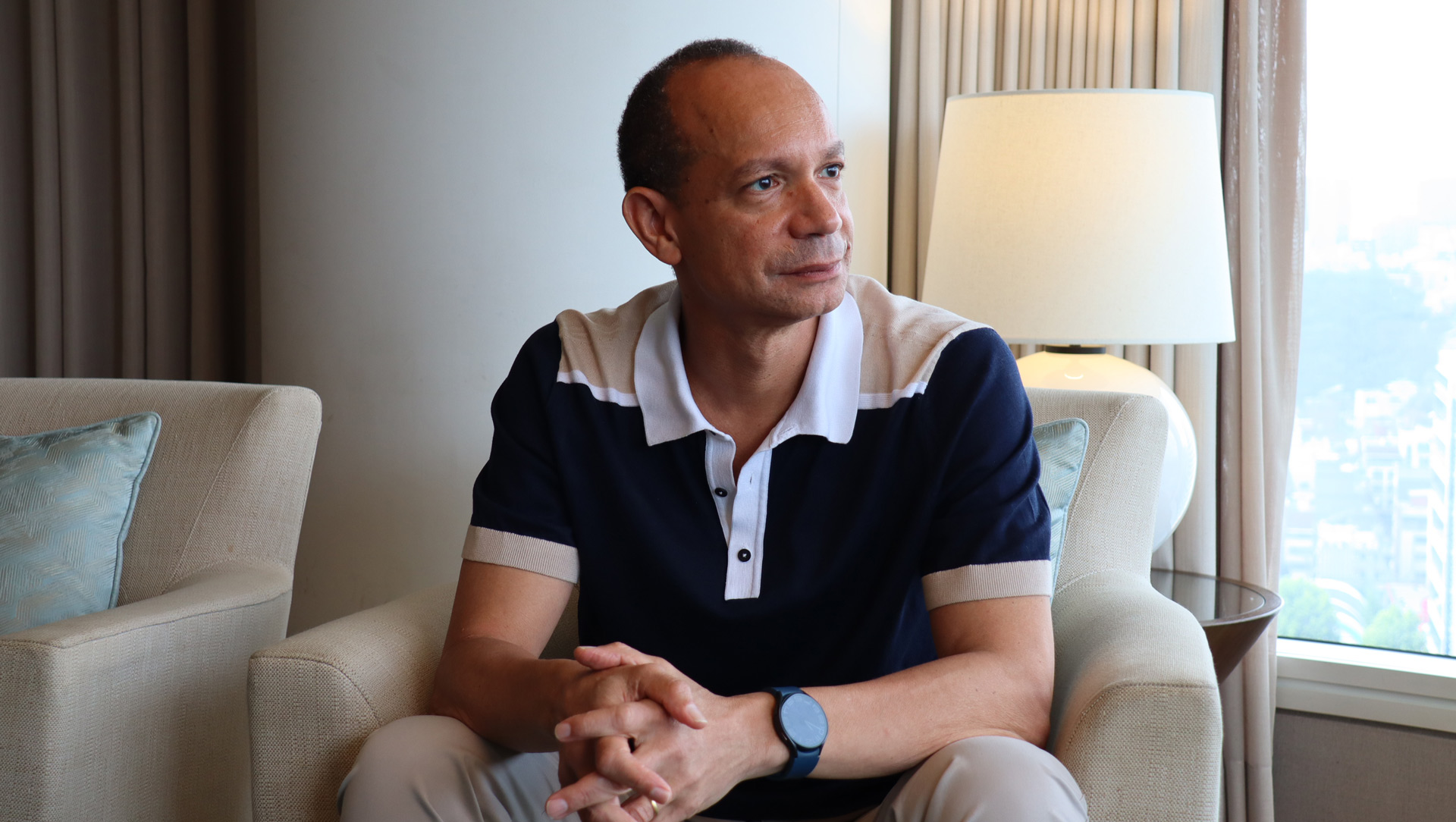 Shomet's job involves identifying the right features or partners to bring in, but also what to leave out.
"I have a funny job here," said Shomet. "Sometimes I'm called the 'serial killer'. My core innovation is mostly killing," laughed Shomet. However, it's an important role. There is an abundance of great ideas but "much more than the customer can understand or marketing can market," he said.
Shomet focuses on what's meaningful to people, which is easy if you follow what they've been doing.
Many of the choices Samsung makes or Shomet guides it to make are based on anonymized customer telemetry, which is gathered through Samsung account holder usage data. 
They know, for instance, that Samsung users use Samsung Notes on their Galaxy phones, so Samsung invests in that. Similarly, Samsung account holders are big Samsung Smart Thing users, so there's an investment in that.
When not to change
I wondered though how Samsung and Shomet's interpretation of user needs synced with the Samsung Galaxy Z Fold 5 and its dearth of changes as compared to the Galaxy Z Fold 4. I offered Shomet my theory, that the foldable market is so small that, for most people, the category is entirely new. Why race ahead of customer needs you don't yet even understand?
"You're spot on," said Shomet, adding, "Most people, you are right, will be new users so they look at this thing in its own right."
Shomet also defended the lack of feature updates, explaining that what Samsugn did do was based on customer requests.
"The feedback from existing Fold users is that there are no issues, an amazing device, we love it, 'please guys keep doing it.' Second, "Can you make it thinner and lighter?" which we did. Third, 'Can you improve speed?' which we did with CPU."
There were also requests around productivity and software, which have seen some usability updates.
"We need to change what needs to be changed," he said.
Following an innovation path
Shomet, though, wanted to make it clear that the product teams are not simply picking and choosing new directions with each product iteration. The arc of vertical Samsung product development is long and, it seems, crystal clear.
There is for each Samsung product category a mid-to-long-term identity and direction, said Shomet, who outlined the key identities for each of Samsung's current core categories:
Galaxy Buds: perfect fit and intelligent audio
Galaxy Watch: fashion, health, and sleep
Galaxy Z Fold Fold: productivity and big-screen viewing
Galaxy Z Flip: fashion and personalization
"We invest in a very clear product direction, so it's not 'sleep this year' and something else next. We do not change identity every year, which makes it easier for people to say, 'In which direction should I innovate?'" explained Shomet.
Sometimes, the innovation is not quite ready or comes slowly. Shomet held up the new Galaxy Z Flip 5 and said "For five years, I wanted this."
However, what Shomet envisioned wasn't a foldable device, it was an ultra-compact, square, single-screen phone. Shomet acknowledges that they didn't do it because it didn't work as a product.
"Three years later we have that concept of the compact device. When the technology is ready, it becomes meaningful," said Shomet who held up the Flip 5 again and smiled, " I feel vindicated, I told you we need a compact device."
Source link