When it comes to video calls and meetings, having top audio quality is key – after all, what's the point in a meeting if you can't hear what the other participants are saying?
The explosion in popularity for the technology has led to a wide number of manufacturers looking to provide the right kind of kit – whether that's basic and easy to use hardware, or something a bit more premium.
If you are in the second camp, and prefer a high-end approach, the news that audio icons Bang & Olufsen have released a business headset optimized for the top video conferencing tools is a game-changer.
I was lucky enough to try out the Bang & Olufsen Beocom Portal model designed for Microsoft Teams – so how did it stand up to the test?
Testing testing
First off, as you would expect from a B&O product, the Beocom Portal looks beautiful. Smartly packaged, the headset feels light but solid when first put on, with a range of adjustment options to get that comfortable fit – although our experience did feel a little tight at times.
The headset connected to our work laptop using a USB dongle, (with the option of a standalone app for mobile devices) but set-up was incredibly straightforward, and we were underway quickly.
Given B&O's heritage, we initially tried out the Beocom Portal with some of our favorite tunes to work too – as we had been told by the company that the aim for this headset was for users to go straight from a business call or meeting to listening to music. The audio experience was fantastic, with clear, crisp treble and deep warming bass.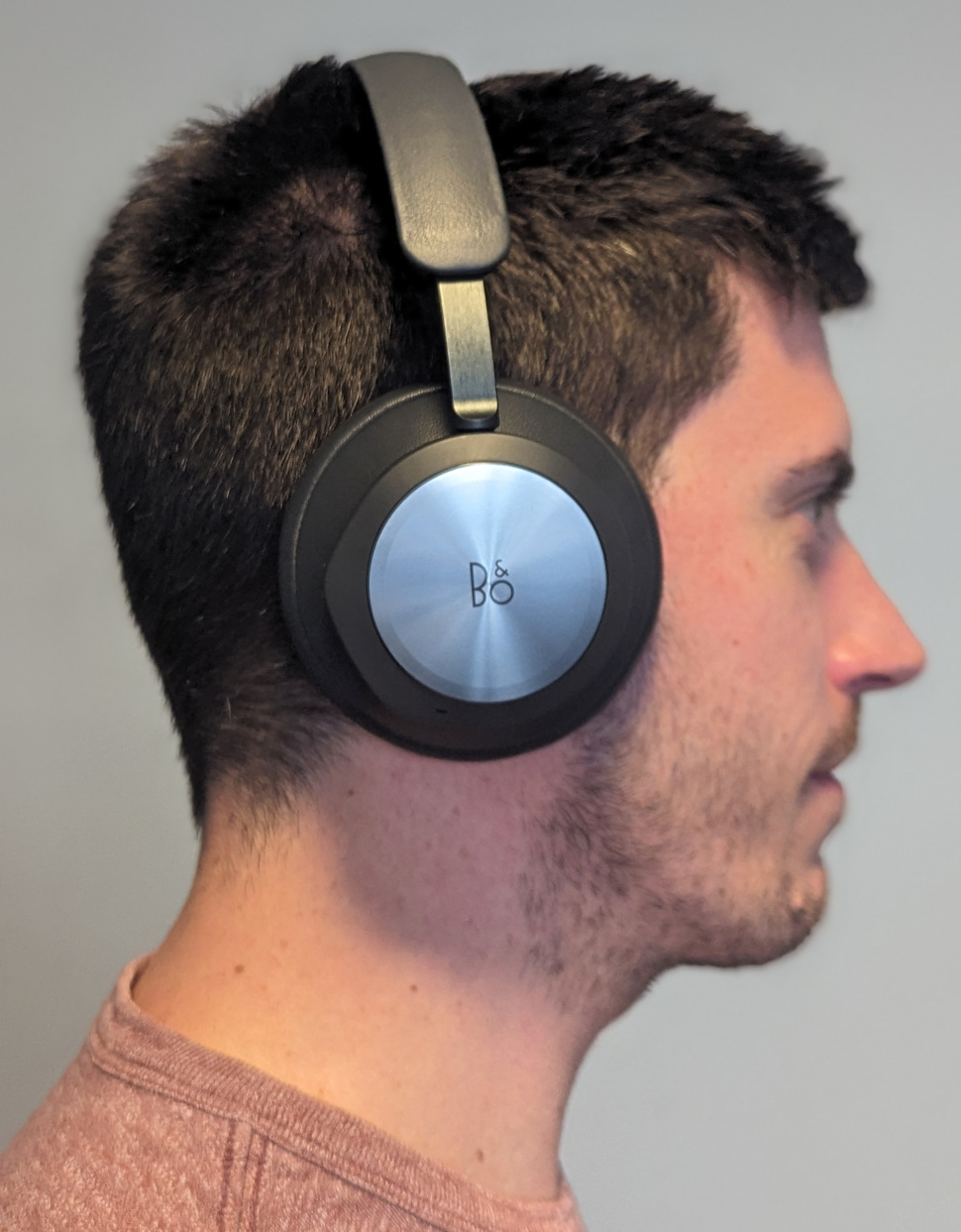 Then it was time to fire up the real USP. Pressing a specially-labelled button on the left earpiece puts the Beocom Portal into Microsoft Teams mode. This optimizes the sound quality to make sure your audio is clear and crisp, with the built-in microphone helping block out any annoying background noise. 
Our tests found that this was definitely the case, with the Beocom Portal providing an excellent companion to Microsoft Teams calls. Audio from other participants came in loud and clear, and we were able to focus on the call even with background noises such as construction work, washing machine cycles, and even a rather vocal dog wondering what the postman was delivering today.
However, we did run into some serious issues when using the Beocom Portal for other video conferencing platforms. Attempting a Google Meet or Zoom call often resulted in unexpected audio drop-outs, as participants claimed to be unable to hear us properly, meaning that on several occasions we had to ditch the Beocom Portal for our trusty Logitech arm mic and headset.
We do realize that this version of the Beocom Portal we worked with is optimized for Microsoft Teams, but as many of us do have to juggle multiple communications platforms on a daily basis at work, the issues were troubling – especially as the headset costs around £349.
Overall though, if you're looking for a top-quality audio experience that lets you jump seamlessly from Microsoft Teams call back to listening to your radio or music hits, the Beocom Portal is a must-have.
Source link