We're expecting the Google Pixel Watch 2 to appear in the not-too-distant future, and the leak of new watch faces for the wearable would seem to suggest that the device is indeed about to be unveiled.
These watch faces come courtesy of Android Authority, and there are four in total. They're all going to be exclusive to the second-gen watch apparently, and they all offer plenty of options in terms of the way they can be customized.
The four watch faces are Accessible, Analog Bold, Arc, and Bold Digital, and we've embedded a quick look at them below. If the rumors are true, we'll be seeing these watch faces and the attached smartwatch in October at the Pixel 8 unveiling.
While it's disappointing that these faces won't make it to the original Pixel Watch launched last year, it's also worth bearing in mind that Google has pushed several new features to the wearable in recent months.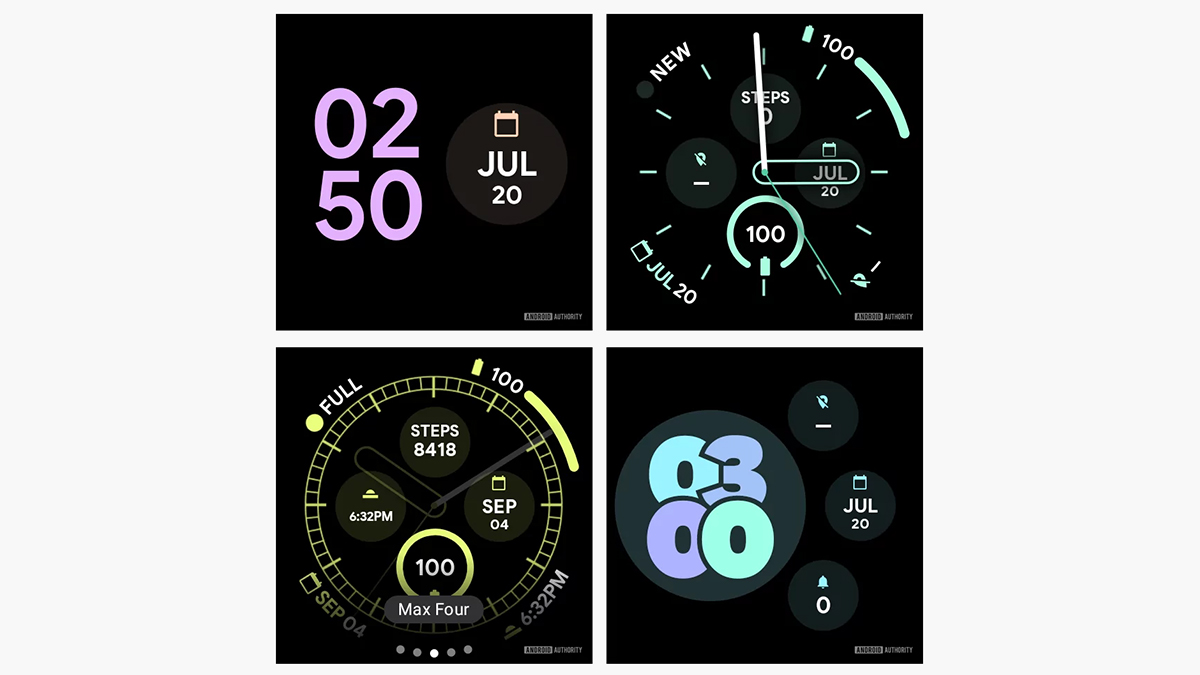 Those watch faces in full
First up in the leaked watch faces we have Accessible: it's very plain and simple, and easy to read, and you can have a variety of complications alongside the time (including the current watch battery level and the date.
Then there's Analog Bold, which has a chunky hour hand, chunky numbering, and a variety of color options to pick from. The face can be customized in a variety of ways, showing the date and alarms if necessary.
The Arc watch face is a more complex one, with six variants in total. These variants change the number of complications you get and where they're positioned, and control the display of different elements like the date.
Lastly in the leaked watch faces we have Bold Digital, which is based on one of the lock screen clocks recently added to Pixel phones running Android 13. Again you've got a few options to choose from in terms of colors and complications.
Source link