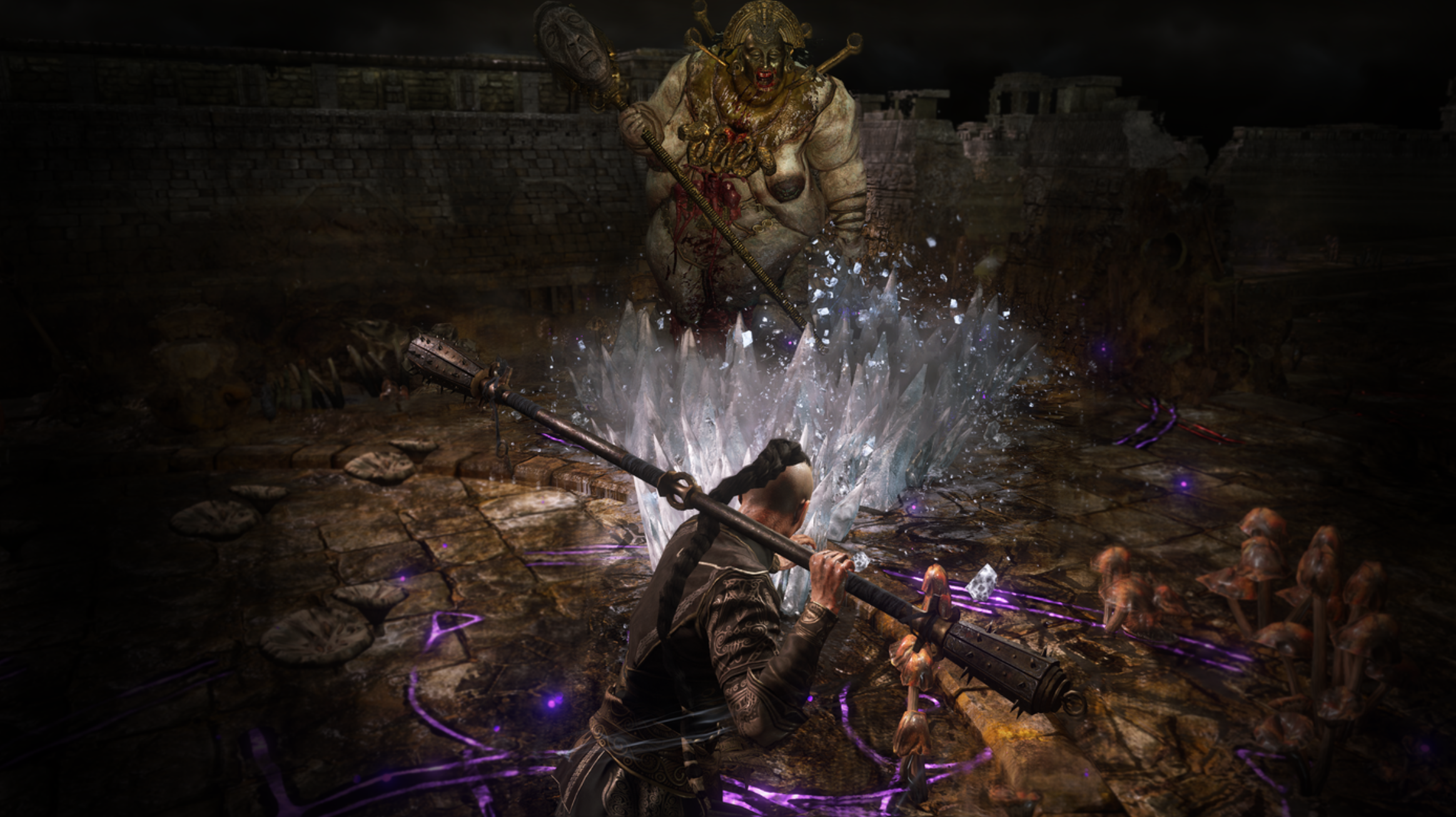 Highly-anticipated sequel Path of Exile 2 has been delayed.
Whilst the action-RPG had been expected sometime later this year, developer Grinding Gear Games has now confirmed that the game won't even be ready for closed beta testing until June 2024.
Asked by Eurogamer why the project and its original beta test had to be delayed, director Jonathan Rogers said, "It's a lot of things. I, more than anyone, was hoping for a 2023 beta date as well. We honestly were extremely naive to think that we were going to hit the dates that we previously had."
To sweeten the news, the team did confirm that Path of Exile 2 – which started out as an expansion for Path of Exile before breaking away to become a separate, standalone game – will offer closed beta testing from June 7, 2024, and testing will "last months, for sure".
"And in terms of what [the beta testing] will be: it will be the game, the whole game. It's not just going to be 'oh here's the first act' or anything like that – it's going to be the game.
"The beta will be the last chance we have to fix any remaining balance mistakes," he added. "Action-RPG communities are pretty serious business when it comes to balance changes once the game is released – you have to be really careful about that stuff. So we want to have a pretty significant beta to make sure that we're not going to screw any of this stuff up."
As Cat recently summarized for us, reminiscent of Diablo 4, Path of Exile offers a more granular experience than its counterpart from Blizzard Entertainment. 
Though clearly in the realm of dark fantasy, Path of Exile 2 distinguishes itself from Diablo 4's distinctive art style by focusing on eldrich horror plucked right out of H. P. Lovecraft rather than the more biblical motifs of Diablo. 
But if Grinding Gear Games succeeds in meaningfully iterating on the genre's staples, its upcoming title could well earn a place amongst the best RPGs of recent years. 
Source link