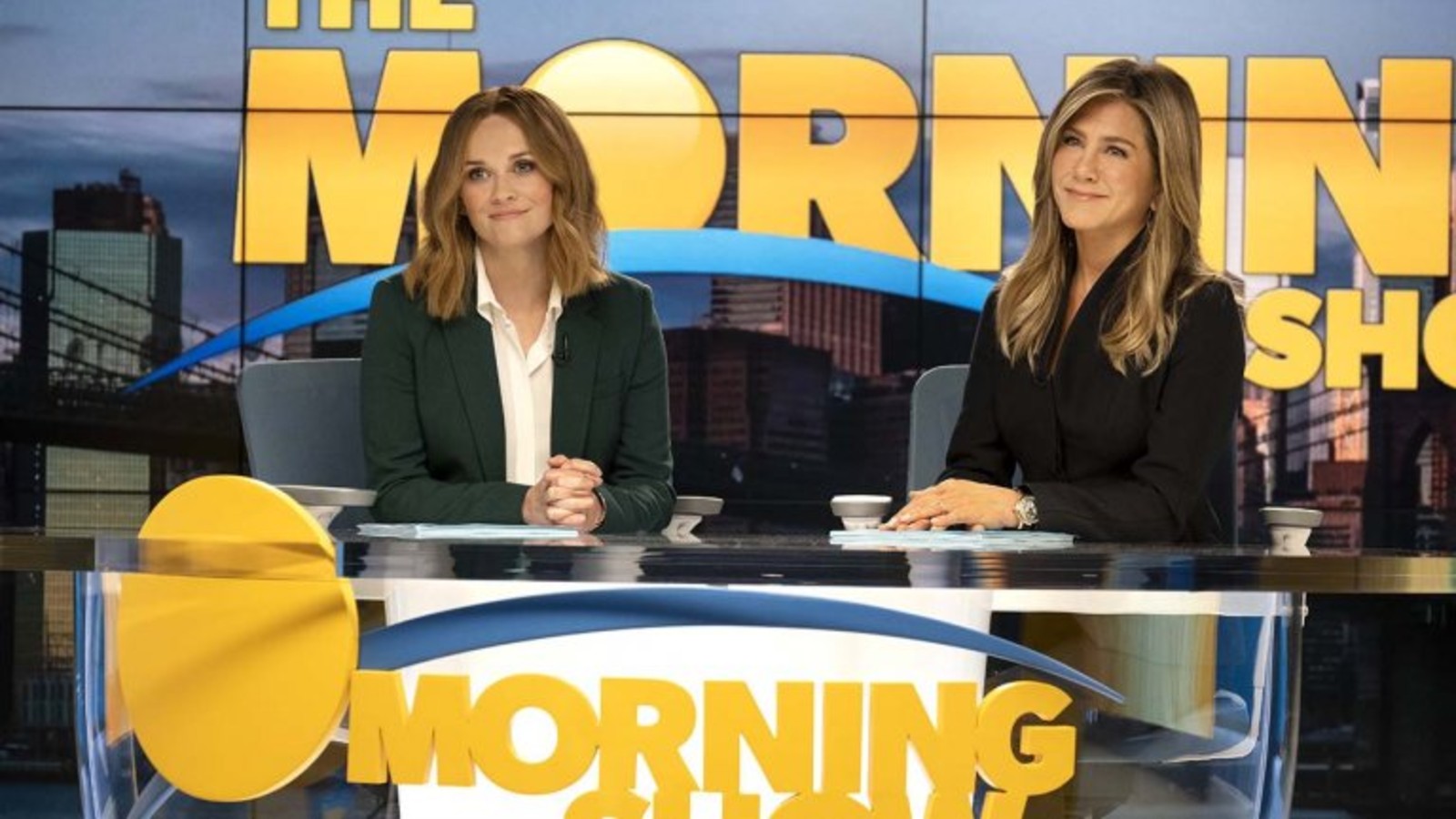 The new teaser trailer for season three of The Morning Show has landed and although it only clocks in at only a minute long, that's ample time to reveal juicy details about what to expect from the upcoming season of the Apple TV Plus drama.
The trailer focuses on several of the show's main characters, including Jennifer Aniston's Alex Levy, Reese Witherspoon's Bradley Jackson and Billy Crudup's Cory Ellison. So far, nothing new. 
But what's an exciting surprise here is that it also teases Jon Hamm's new role in the series. He'll be playing Paul Marks, a media mogul who's interested in the UBA network, and Tig Notaro will also be joining the cast as Marks's chief of staff, Amanda Robinson.
The official synopsis of the upcoming season reveals there'll be even more tumultuous politics and drama on the way:
"The future of the network is thrown into question and loyalties are pushed to the brink when a tech titan takes an interest in UBA. Unexpected alliances form, private truths are weaponized, and everyone is forced to confront their core values both in and out of the newsroom."
That tech titan is Hamm's character and it looks like he'll play a major role in this season's events. His only line in the trailer is: "You need a miracle. I am offering you a lifeline." It's not clear whether Hamm will be an ally to Levy and Jackson, but we're not holding our breath.
We can expect the first two episodes of season 3 of The Morning Show to land on September 13, 2023. After that, there'll be a weekly release every Wednesday for one of the best Apple TV Plus shows. 
If you were looking for an excuse to push the button and subscribe to Apple TV Plus, this might be it. Not only is there time to get caught up on the first two seasons over the next few weeks, but you can get invested without disappointment given that the series has already been renewed for a fourth season with a possible fifth season also in the works.
Source link