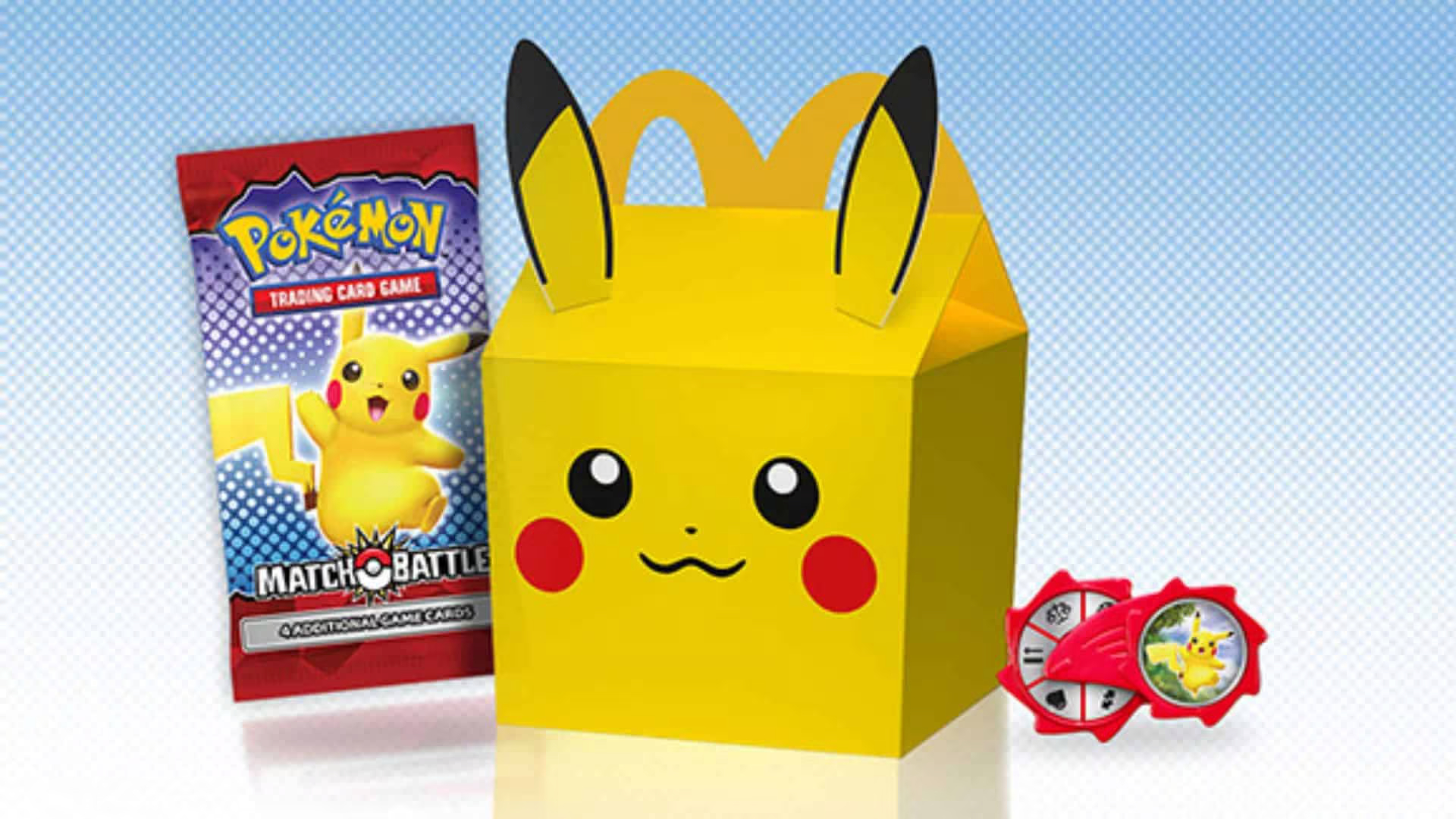 Several Pokémon cards believed to be featured in this year's upcoming McDonald's collaboration have been spotted online before their official August unveiling. 
Pokémon is one of the best trading card games, and it doesn't look like you'll have to wait long to get your hands on more exclusive cards. According to the photos online spotted by VGC, the set in question is once again Match Battle which includes four cards in a booster pack alongside a paper coin. There are a total of 15 cards to collect, which means at least a couple of meals to secure them all. 
One of the sets that have appeared online includes established characters such as Pikachu, Cetoddle, Sandaconda, and Cyclizar, so many generations from the long-running collectable card game appear. The last time these sets were seen was in 2022 in McDonald's promotions throughout regions such as the US and the UK, with some of the cards included becoming increasingly rare as time has gone on. 
According to leading Pokémon news site, PokeGuardian, the promotion is live in Germany and Austria, which is regions where the pictures are from, with Australia and the UK to follow. It's currently unknown when these sets will come to the US. 
According to this source, this the full list the cards you'll find in the promotion: 
Sprigatito
Quaxly
Fuecoco
Cetitan
Cetoddle
Pikachu
Kilowattrel
Pawmi
Flittle
Sandaconda
Blissey
Klawf
Tandemaus
Cyclizar
If the rules are anything like last year, then the booster packs will be strictly limited to one per customer. As there's only around 15 in total, that sounds like it's for the best. Entire sets have been spotted on eBay with significant mark-ups to the price tags, but it remains to be seen whether this year's set will share the same fate. 
According to GG Recon, the cards themselves appear to be a notable step down from the usual quality associated with the brand. However, as far as included recognisable extras included in fast food go, things could be worse. 
For more from one of Nintendo's biggest franchises, we're also rounding up all the best Pokémon games as well as the best Nintendo Switch games to play with one of the best controllers for Nintendo Switch. 
Source link