When it comes to its EOS R interchangeable-lens mirrorless camera series, Canon has of late switched its attention from high-end products with high-end price tags aimed at professionals to entry-level models targeted at more enthusiast and novice users. In recent months, the EOS R100 and EOS R50 have seen Canon seeking to expand its audience to those trading up from smartphones, and looking for a 'proper' camera that's lightweight yet affordable. 
However, if and when the Canon EOS R1 finally arrives, after more than a couple of years of conjecture, it should be a very different beast indeed.
For starters, we're expecting the EOS R1 to be, to all intents and purposes, the Canon mirrorless camera that's closest in terms of specs and performance to its pro DSLR workhorse, the EOS-1D X Mark III. That model is three years old at the time of writing, and though Canon hasn't officially declared the DSLR dead, the Mark III is widely believed to be the end of its particular line. Mirrorless is very much both the present, and the future. 
Currently, the EOS R3 sits at the top of Canon's full-frame mirrorless lineup. It's a 20MP beast that prioritizes speed for sports, reportage, and wildlife photographers. But that model was released in 2021, with Canon pointing out that it was never intended to serve as the series' flagship camera. So, even though historically there have been wider development gaps between Canon's top-end cameras for working professionals, it's fair to reason that we're due a new model soon, and that it could be a premium EOS R1. 
The Canon EOS R1 has been discussed as a serious possibility since 2021, and was originally earmarked to be appearing in 2022, according to reliable website Canon Rumors; however, we're now halfway through 2023 and it's yet to be officially confirmed. It's not surprising, though, that the manufacturer would want to take its time over releasing something that stands up on its own as a true replacement for the mighty EOS-1D X Mark III.
Given the time that's elapsed, and ongoing high inflation, we'd expect the R1 to be in the same price bracket as the EOS-1D X Mark III, or even pricier.
Here's what else we expect to see from a new EOS R1 flagship…
Canon EOS R1: release date and price
Rumored to be in the pipeline for the Paris Games in 2024
No leaked pricing yet, but will likely be in the Sony A1's ballpark
The Sony A1 launch price was $6,500 / £6,500 / AU$10,500
So, when can we expect to see a Canon EOS R1 announcement, and when might photographers actually get their hands on the camera? As it didn't appear in time for the delayed Tokyo Olympics in August 2021, it would be shrewd for Canon to have something out in time for the Paris Olympic Games in 2024. 
Observers believe that this something wouldn't merely be a product announcement, but that by this date we'll see the camera itself, ready to be used on the world stage.
It's believed that we'll first get an official 'in development' announcement, before we get a launch announcement and release date. Given that pro sports photographers would likely need to familiarize themselves with the camera in time for next year's Olympics, we could see that information teased as early as September or October 2023.
Naturally, ultra-high performance and new tech likely won't come cheap. Matching Nikon's aggressive $5,499 / £5,299 / AU$8,999 pricing for its flagship Z9 will be one step too far for Canon – the EOS R1 would have to cost more than the EOS R3 list price of $5,999 / £5,879 / AU$8,599.
We expect the Canon EOS R1 to sell at the Canon 1D X Mark III or Sony Alpha A1 level – which would mean a price tag of at least $6,500 / £6,500 / AU$10,500. 
Canon EOS R1: a global shutter for a global stage?
Canon EOS R1 is strongly rumored to feature a global shutter
This would help eliminate rolling shutter distortion issues
Global shutters are expensive
While some of the latest-generation mirrorless cameras eschew a traditional mechanical shutter in favor of an electronic shutter to enable faster and more prolonged burst rates, many pundits expect the Canon EOS R1 will go one step further and introduce a global shutter.
What's a global shutter?
Unlike a rolling shutter, which reads the camera sensor a line of pixels at a time, from top to bottom, a global shutter captures the information from all of the sensor's pixels (or photodiodes) at the same time. This can help eliminate the image distortion associated with rolling shutters (think skewed buildings), which is why a global shutter is used in some high-end video cameras. But they do also come with associated issues, such as lower native sensitivity. 
This feature has been strongly rumored for a while, as a global shutter is said to eliminate the distortion caused by movement that can be problematic when shooting with the alternative of a rolling shutter. While DSLRs use a rolling electronic shutter when shooting video or stills in live view mode, mirrorless cameras use a rolling shutter most of the time, unless in mechanical shutter mode. The rolling shutter reads the sensor a line of pixels at a time, from top to bottom, and while this happens rapidly, sometimes it's not fast enough to avoid distortions when shooting fast motion – something pro sports photographers definitely want to avoid. Also, when shooting video the sensor read-out can sync up with rapid movement, meaning that the likes of a helicopter's rotor blades can appear entirely static, or else wildly distorted in still images.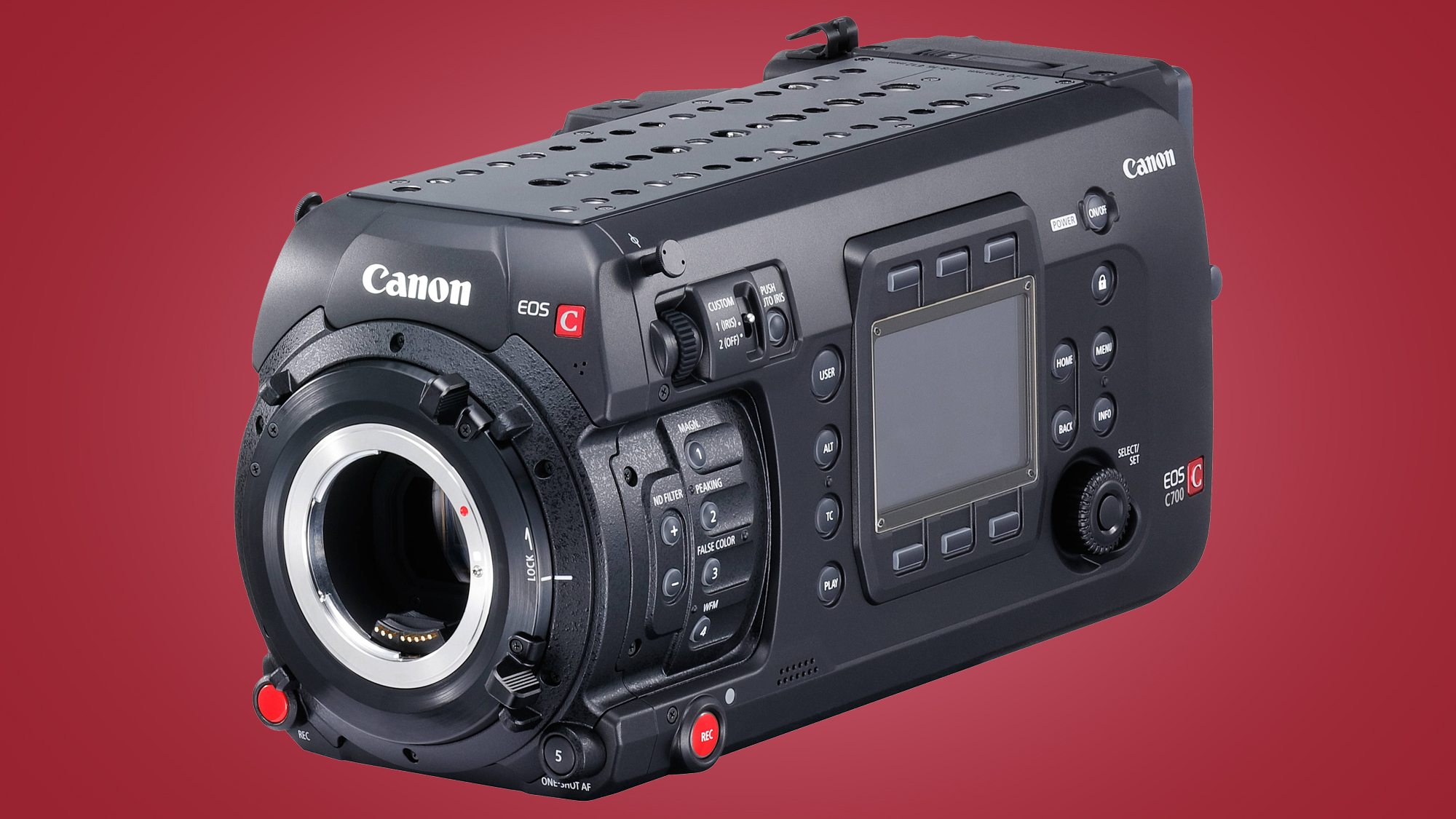 Unlike a rolling shutter, a global shutter captures information from all of the sensor's pixels at the same time. This can help eliminate the image distortion associated with rolling shutters, which is why a global shutter is typically associated with high-end video cameras, such as the Canon EOS C700 GS PL (above). However, there is a slight trade-off, as global shutters have some associated issues, such as lower native sensitivity and greater image noise. We're told that this is due in part to additional wiring required on-chip, which reduces the available light-sensitive area on each photosite. Plus, we also need to factor in when writing our wish list that cameras with global shutters are very expensive.
Canon EOS R1 autofocus: Forget Dual Pixel AF, how about Quad Pixel AF?
Canon EOS R1 expected to have new Quad Pixel AF system
This could allow for enhanced AF across both horizontal and vertical axes
Should improve focusing on subjects whose edge is parallel to your camera
Also inevitably enhanced with the release of a Canon EOS R1 will be the camera's autofocus performance, which means, we understand, an all-new AF system. Canon filed a patent for a Quad Pixel AF sensor back in 2020, and this could be the logical next step up and on from its much-trumpeted Dual Pixel AF phase detection system. It makes sense that 'QPAF' could debut in an EOS R1, with Dual Pixel AF having been around since 2013. Still, 45 megapixels and a global shutter would be quite the achievement, so currently the jury's out – and there is a school of thought that suggests Canon may choose to play it safe and use the 45MP sensor seen in its EOS R5.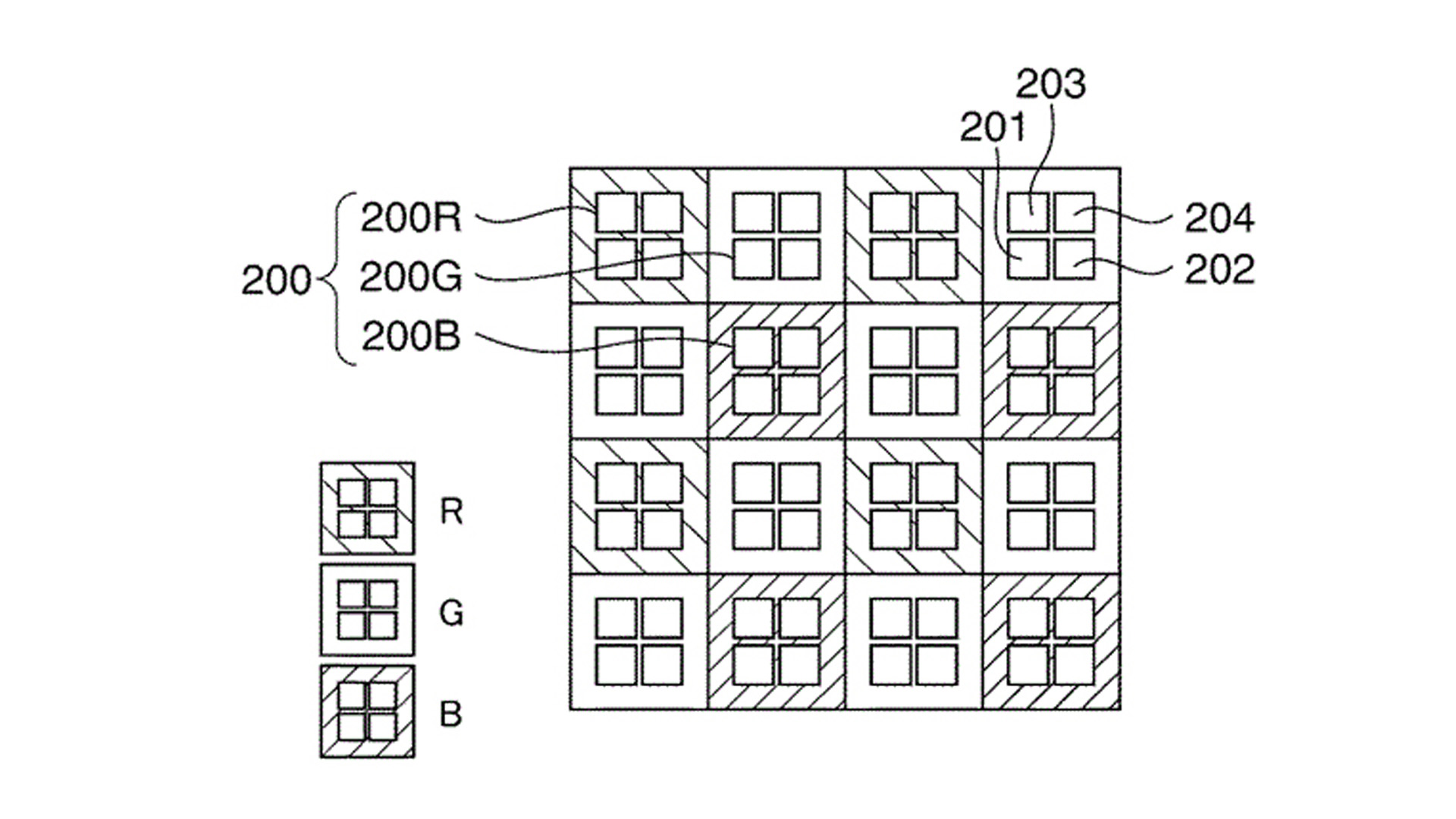 Briefly, the advantages of a Quad Pixel AF system include enhanced AF performance across both horizontal and vertical axes, which it's believed will improve focusing on subjects with edges that are parallel to the camera. It does this by, as the name suggests, having four photodiodes per sensor sub-pixel, rather than the two of the Dual Pixel AF setup. These are arranged in a 2 x 2 grid, enabling phase detection to do its thing across both the horizontal and vertical axes (see above).
We're expecting this improved accuracy to come with newly improved eye, face and animal tracking on the Canon EOS R1, which would bring the camera up to a world-class level of performance. Such a system would give the likes of Sony's Real-time Tracking AF, which was a big leap forward for autofocus when it was introduced, a run for its money.
Canon EOS R1 design: a bigger body and pro-level design
Built-in vertical grip
Extra large 4in LCD screen
Canon's best ever EVF
It stands to reason that a camera that's more powerful than the existing EOS R3, and which is built to withstand the inevitable knocks that come with professional usage, will mean a larger bulkier body than Canon's flagship DSLR. Given the audience Canon undoubtedly hopes it will appeal to, we wouldn't be surprised to see a built-in vertical handgrip on an EOS R1, which would mean additional weight as well as bulk.
A larger body also fits with the latest rumors suggesting that the EOS R1 will have a larger rear screen than we've seen before on a model of this type – possibly up to 4 inches in size, according to latest speculation from the Canon Rumors website. This would also be good reason for us to imagine a larger, recognisably EOS-1D X Mark III-like ergonomic design; however, current discussion suggests the weight will be less than that of a comparable DSLR. Increased portability without compromising on performance is, after all, what mirrorless cameras are supposed to be all about.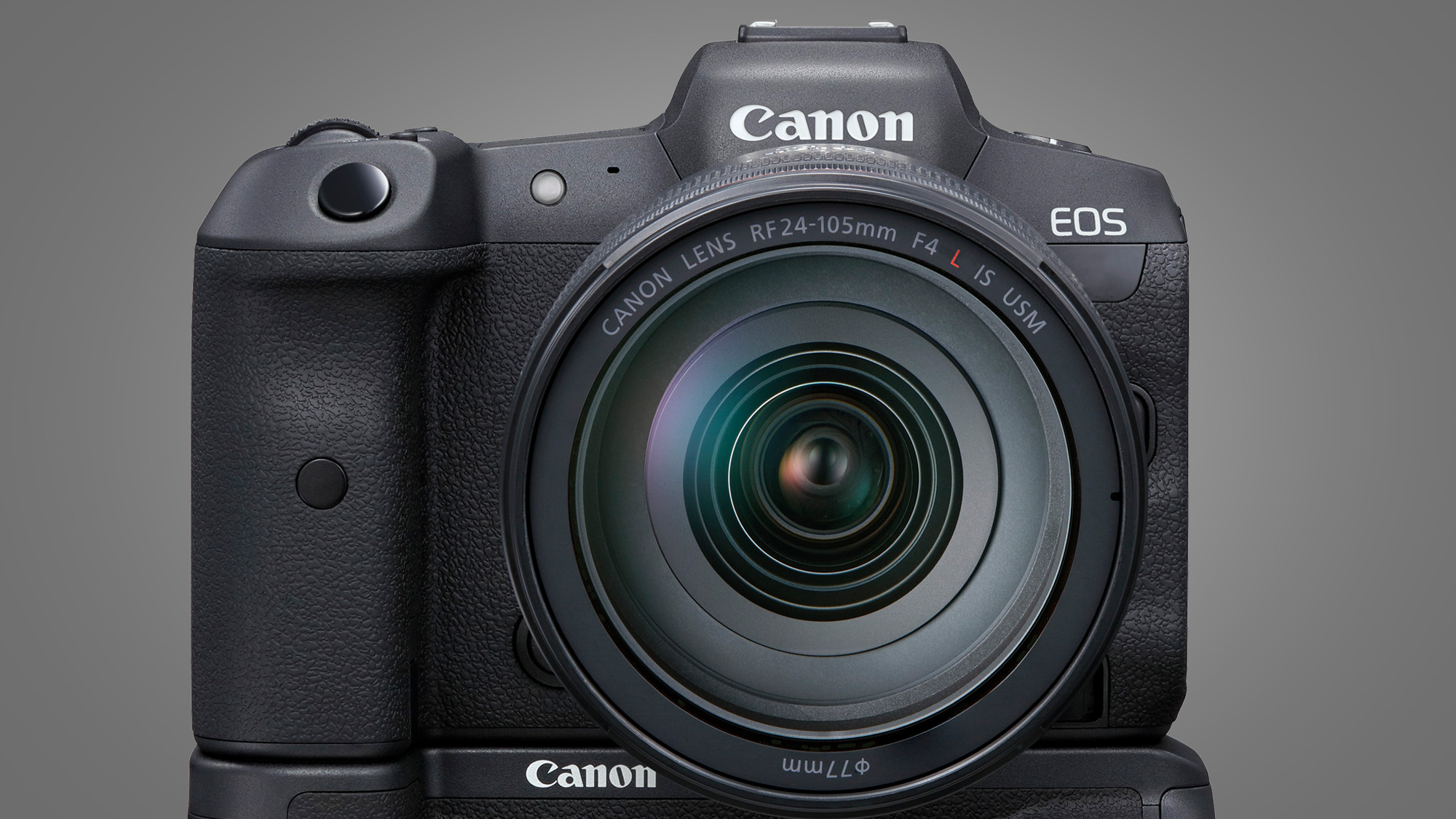 As well as the rumored larger screen, we'll likely see a top plate display familiar from pro and semi-pro DSLRs. There's currently some debate as to whether this will be the usual monochrome, or color, or will in fact provide an option to switch between the two; as well as over whether or not users will be able to customize what the display shows.
Something else that will be going large, we're hearing, will be the camera's resolution. At the time of writing, 45 megapixels is being suggested as the sweet spot for a camera of this ilk. While this offers a degree of future proofing, and allows professionals to potentially have their images blown up to billboard size, Canon will also be conscious of the fact that those using the camera will need to be able to work fast, especially when transferring and uploading images to be used nigh-on instantly on news feeds, websites, and in the next day's papers. 
In terms of the framing of those shots, we understand that the camera will have a large and very high-resolution EVF – it stands to reason that this will be the highest in the EOS R series so far, with a rapid refresh rate and no blackout being claimed.
Canon EOS R1 Sensor: How many pixels?
Most likely 45MP, 
Could still be a 21MP sensor
Less likely to be a world-first 90MP
Rumors are increasingly pointing to the 45MP sensor, similar to the Canon EOS R5, which in turn would see the EOS R1 close to the Sony A1. We think 45MP is the sensible bet and the maximum resolution for the EOS R1, especially if it's going to be a high-performance sports camera. 
The rumored 90MP sensor with a 300MP pixel shift shooting mode is much more likely in a potential Canon EOS R5 II, a camera designed primarily for all-purpose photography for which resolution is of greater value over sustained speed. 
Using the same 21MP resolution as the EOS R3 could maximize the EOS R1's performance including burst speeds ever further, but it could be harder to justify the rumored camera over the action EOS R3.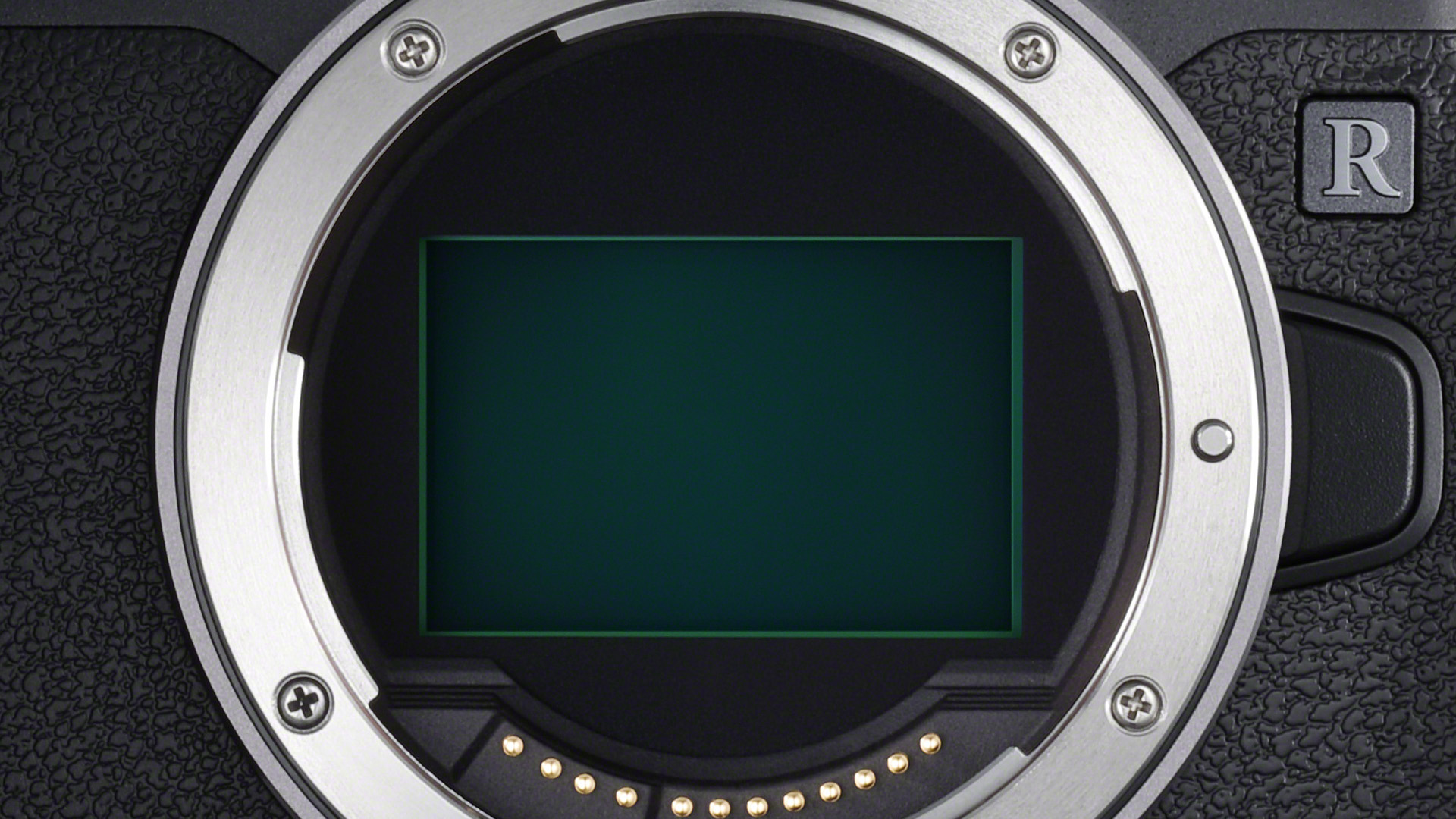 Another reason that the 45MP would make more sense is that 8K video would be possible – that's something that can't be achieved with a 21MP sensor. 
Whether Canon is able to make a 45MP camera with burst speeds in the region of 30fps and feature a global shutter. That's the part we are not so sure about.
Canon EOS R1 performance: built for speed
Dual CFexpress card slots
Ultra high capacity LP-E19 battery
1,000-raw shot buffer
Since the Canon EOS R1 is expected to be a pro-level workhorse, with the requisite impressive burst rates and buffer capability, it stands to reason that it needs dual card slots right? The latest rumors are that these will both be CFexpress media slots and, unlike on Canon's EOS R3, there will be no option to use SD cards. 
Of course, we're expecting to see significantly higher burst speeds than the 20fps offered by the EOS-1D X Mark III, although just how far Canon can push these remains to be seen. And pros would want Canon 1DX Mark III-level performance, Canon's flagship DSLR that manages 1000 raws at 20fps, or unlimited JPEGs, and blows the Sony A1 performance out the water.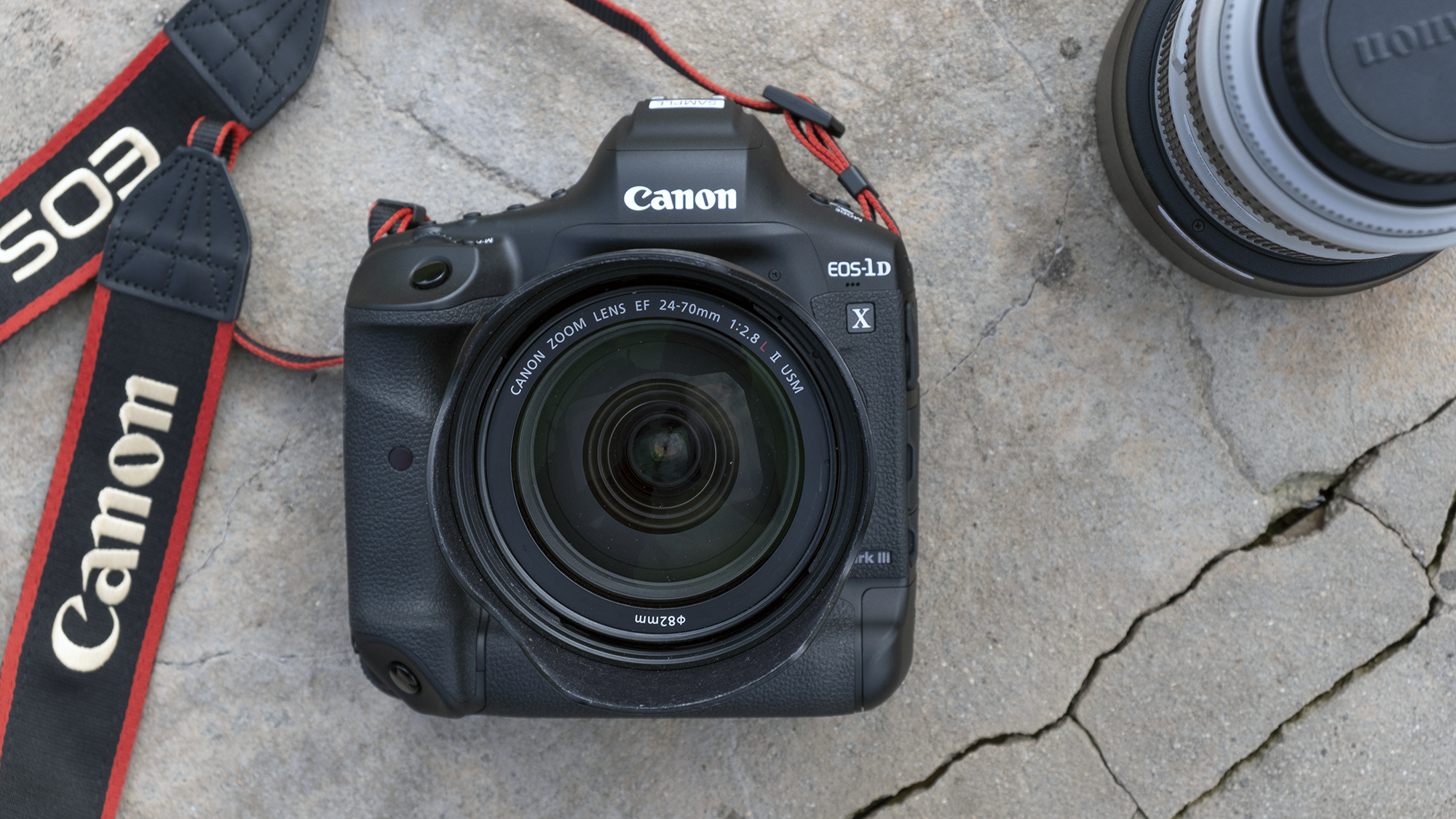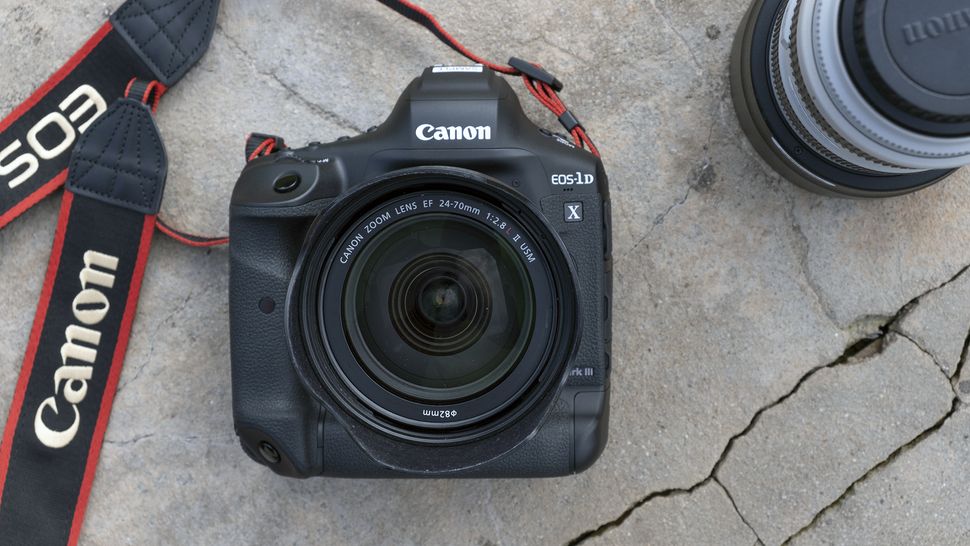 In terms of battery, the latest news is that this will be the LP-E19, as used in the EOS-1D X series, or a variation of it. In those DSLR camera the battery offers a staggering 2,850-shot life, and while we might not realize that level of performance in a mirrorless EOS R1, it should satisfy pro action photographers.
Much is being made of mirrorless cameras' hybrid functionality these days, and every manufacturer is keen to push its setup as one that's as capable for videography as it is for stills. Information about a Canon EOS R1's likely video capabilities is a little thin on the ground right now, but the smart money is on it featuring technology that has trickled down from Canon's video-dedicated Cinema EOS series.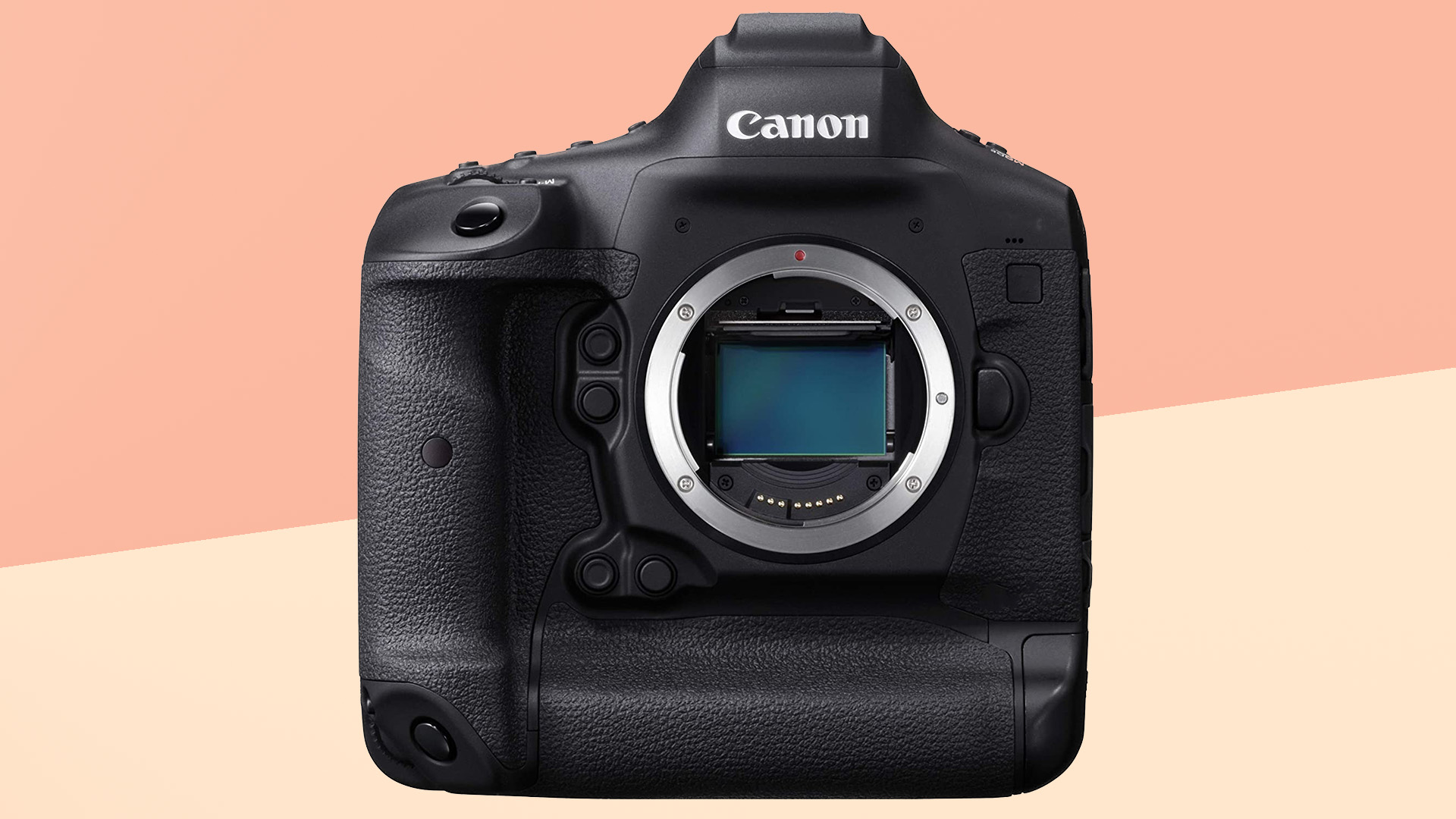 Final word
The Canon EOS R1 could be a true flagship all-rounder that showcases all of Canon's cutting-edge mirrorless tech in one body, much like the Sony A1. 
Whenever it arrives – and with a considerable weight of expectation on its shoulders in terms of its specs, features, and performance, we believe the Canon EOS R1 will be a true flagship all-rounder that showcases the best of the brand's mirrorless technology, and a worthy successor to what's likely to be Canon's last flagship pro DSLR.
Source link