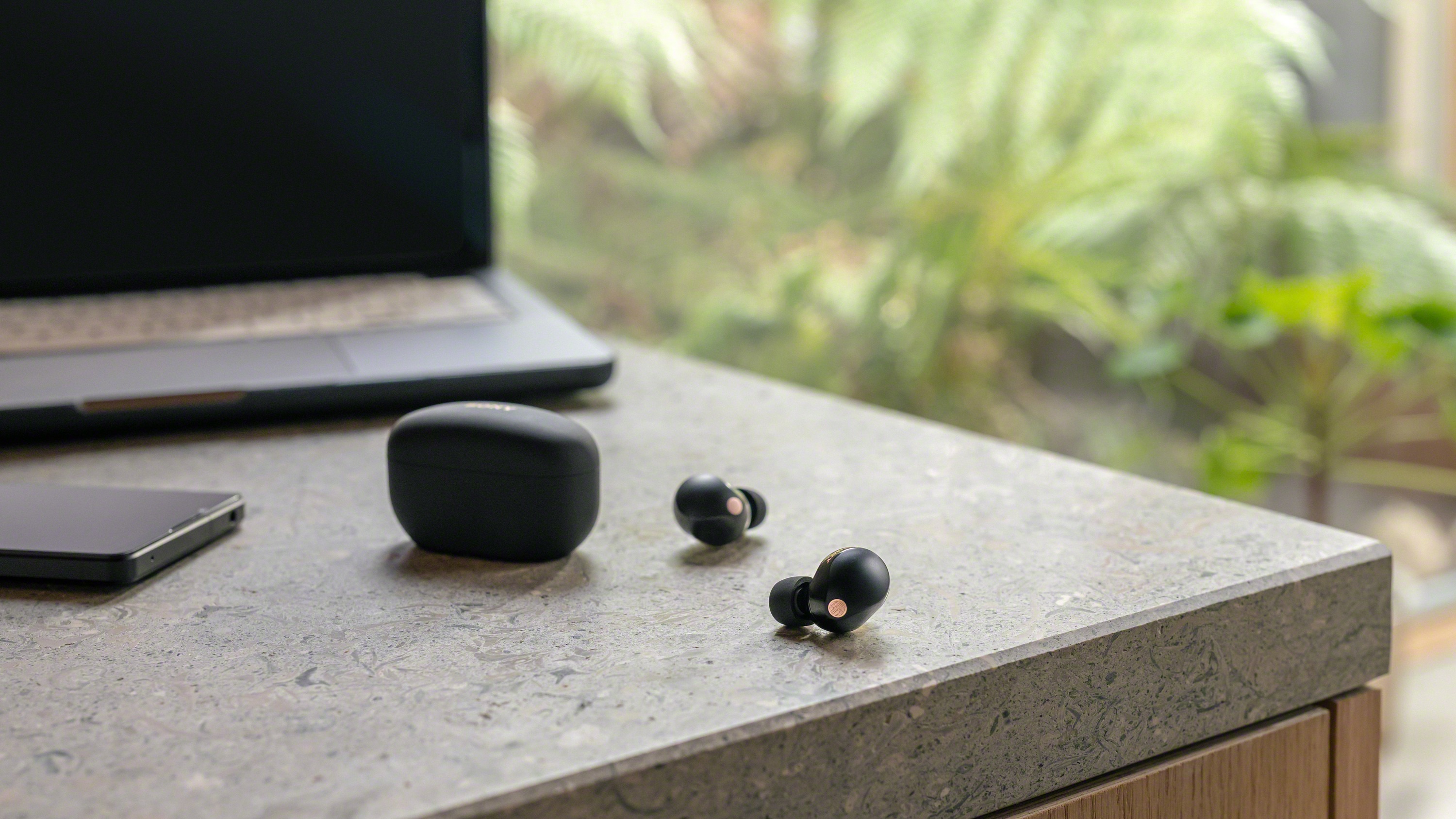 As if they weren't already packed enough, Sony has recently launched a firmware update giving its WH-1000XM5 headphones and WF-1000XM5 wireless earbuds even more features.
Starting with the headphones, firmware version 2.0.2 introduces two things. First, it allows LDAC to be available during a multipoint Bluetooth connection. LDAC, if you don't know, is Sony's proprietary audio codec that's able to transmit "three times more data" compared to Bluetooth. It essentially allows users to stream high-quality, lossless audio content. The problem was owners of the XM5 headphones couldn't be connected to multiple Bluetooth devices and listen to Hi-Res music at the same time. That all changes moving forward. 
New dynamic head tracking
The other half of the patch introduces support for dynamic head tracking. This feature will give the headphones the ability to adjust its output according to the position of your head. So, as you move around, the audio will sound like it's coming directly from a device, resulting in an immersive experience. It's very similar to how Spatial Audio works on the AirPods Max.
Instructions on how to download the update can be found on Sony's website. To give you a quick run down, you'll have to connect your XM5 headphones to the company's Headphones Connect app then transfer the patch over. TheVerge points out in their report the availability of dynamic head tracking depends on "what phone you're using." The Pixel 7 Pro, for example, supports this tech, but not a Galaxy smartphone. Samsung prefers using their 360 Audio software.
Earbuds upgrade
As for the XM5 earbuds, firmware version 2.0.1 also introduces two upgrades. You have "support for the beta version of LE (Low Energy) Audio", a new Bluetooth standard that offers a variety of benefits. These include "improved audio quality [and] reduced power consumption". There is a catch regarding the beta: you must own either a Xperia 1 IV or Xperia 5 IV smartphone. Also, they both must have the latest software update. The other feature in version 2.0.1 simply enhances the audio quality during a hands-free call.
Just like the headphones, instructions on how to install the patch are found on Sony's website. The process is the same as before: connect the XM5 earbuds to the Headphones Connect, then send the firmware over to the pair.
It's unknown Sony has plans to roll out similar upgrades to other products. We asked the company for any information it can give us on any upcoming changes. It would be cool to see this tech expanded elsewhere.
Until we hear back from Sony, be sure to check out TechRadar's list of the best headphones for 2023. 
Source link