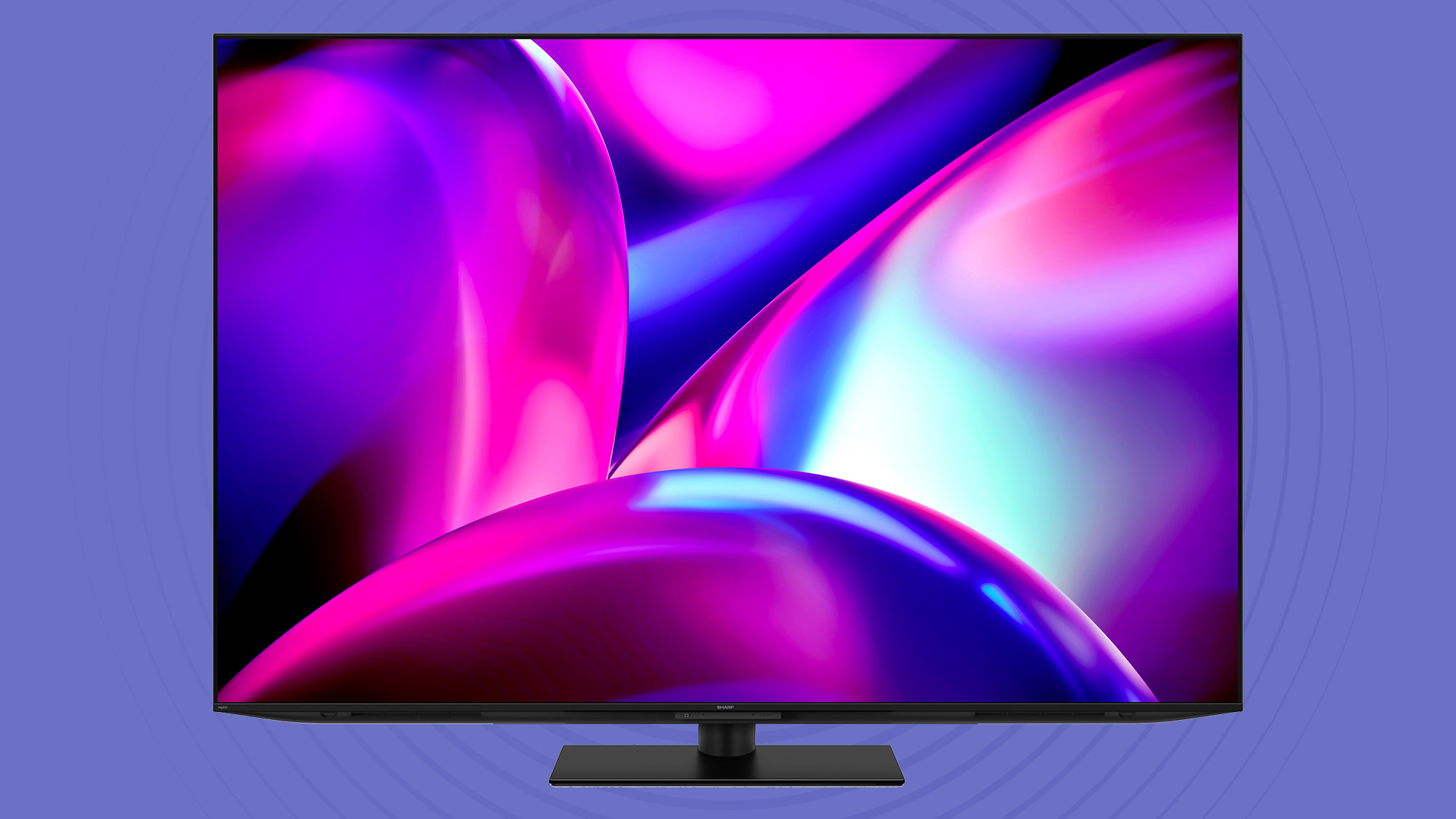 Sharp is set to launch a new OLED TV and its first ever QD-OLED TV. The Japanese tech company will follow in the footsteps of rival TV manufacturers Samsung and Sony, which have both had QD-OLED TVs on the market since 2022 – some of which feature in our best TVs guide.
According to a Sharp press release, there will be four new QD-OLED TVs as part of two series, the FS1 range and the FQ1 range. Both of these are expected to use Sharp's new AI processor. Sharp says this processor has learned from more than one million images and can adjust "colors, brightness and detail" automatically based on what it detects, helping to render better images. It also works to optimize content based on what you're watching, whether that's movies, dramas or sports.
According to Sharp, the FS1 and FQ1 ranges will feature high-end models with advanced display tech, HDMI 2.1 ports, Variable Refresh Rates, Dolby Vision, Dolby Atmos and WiFi 6. This is a bold move for Sharp, which is best known for its low and mid-range TVs, but makes sense as the company keeps up with intense competition from rivals.
Sharp has announced that you can buy the new QD-OLED TVs in Japan, but there's no official word about when – or even if – they'll roll out globally.
Why the future is bright for QD-OLED TVs
QD-OLED TV tech has been seeing a lot of increasing attention recently. Most notably, QD-OLED has become an industry standard display tech that Hollywood's top filmmakers are using to see how their films will look in your home.
The reason QD-OLED tech is so appealing? That's largely down to the brightness. QD-OLED technology takes normal OLED (organic light emitting diode) TV tech and makes it brighter but without compromising the deep blacks that OLED delivers – and there's where traditional LED TVs fall short. 
Right now movies are edited on high-end displays that top out at about 1,000 nits of brightness. But if monitors that can go brighter, like QD-OLED displays, are used instead this will affect how TV shows and movies are mastered for TVs. 
The brighter the tech, the more filmmakers and showrunners will want to take advantage of it to make their creations more vivid. This isn't the standard yet – so you don't need to rush out and buy one – but it's safe to say that for HDR on QD-OLED, the future's bright.
Source link