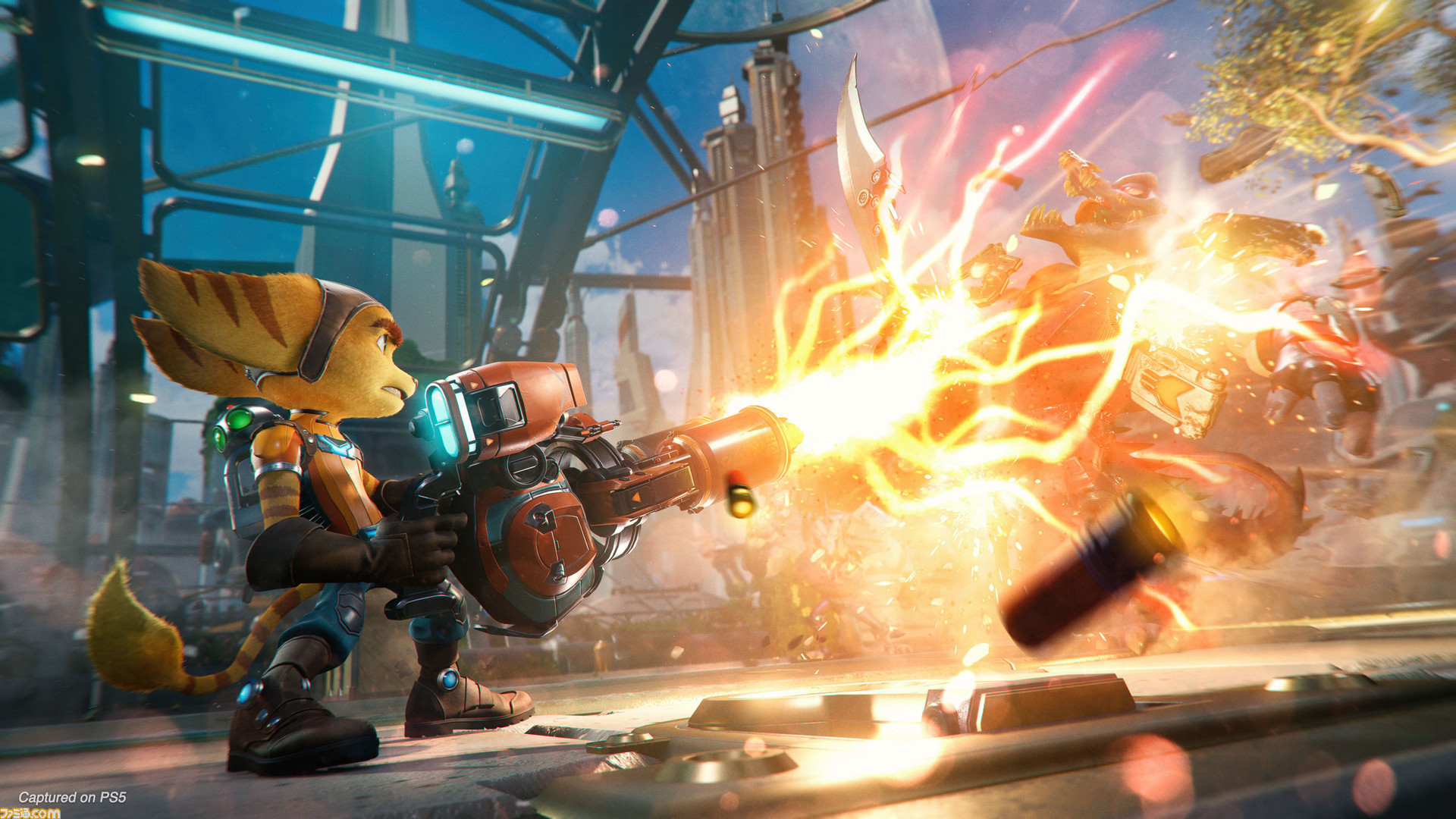 Ratchet and Clank: Rift Apart has been Steam Deck verified as the once-PS5 exclusive action shooter is confirmed to "play great" on Valve's handheld PC. 
It's safe to say that Ratchet and Clank: Rift Apart is one of the best PS5 games ever made, having originally launched back in 2021. Now, the brand-new PC port launched a few hours ago on Steam is officially Steam Deck-verified. That means the port has been rigorously tested and optimized to run on the handheld PC as natively as it was initially designed for it. 
Insomniac Games' latest title in the long-running platformer series is among hundreds of the best PC games to receive the coveted Deck Verified badge. Which isn't the easiest thing for a title to achieve fresh out of the gate. In order to be considered verified, a title ensures that: "all functionality is accessible when using the default controller configuration", as well as making sure that: "the game's default graphics configuration performs well on Steam Deck". 
While Ratchet and Clank: Rift Apart's PC port and Steam Deck verification are to be lauded, it calls into question claims by the developers made back before the release of the PS5 in 2020. Ahead of the console's release in September of that year, Marcus Smith, Creative Director at Insomniac Games, said, "The SSD and custom I/O architecture around it allows us to send players across dimensions with near-instant speed. It fundamentally changes the rules and allows us to think about ideas and game designs that are only possible on PS5". 
Sony's latest console utilizes Gen 4 NVMe M.2 architecture as a basis for its internal SSD, which caps out with a maximum read and write speed of 8,000 MB/s. Many of the best SSDs for PS5 can easily get near that cap. However, this technology was available on PC nearly two years before it ever came to the console. It's especially telling as the system requirements for Ratchet and Clank: Rift Apart do not necessarily require a Gen 4 NVMe for DirectStorage API in the minimum settings. That's because, at the absolute lowest spec, it'll run on an HDD, albeit far from ideal. 
The Steam Deck's cheapest model utilizes 64GB eMMC flash memory, with the two pricier variants offering 256GB and 512GB NVMe SSD tech, respectively. Even then, as claimed by the Steam Deck's full specs list, the two higher-end models use Gen 3 NVMe SSDs, which are capped at around 3,500 MB/s read and write and can't use DirectStorage API. As the game "plays great" on Deck, it looks as though Ratchet and Clank: Rift Apart wasn't as beholden to the latest SSD tech as originally claimed. 
We're excited to jump back into Ratchet and Clank: Rift Apart on PC, and you can play it authentically with full DualSense support or with one of the best PS5 controllers. You'll be able to make use of that extra visual fidelity with one of the best gaming monitors, too.  
Source link