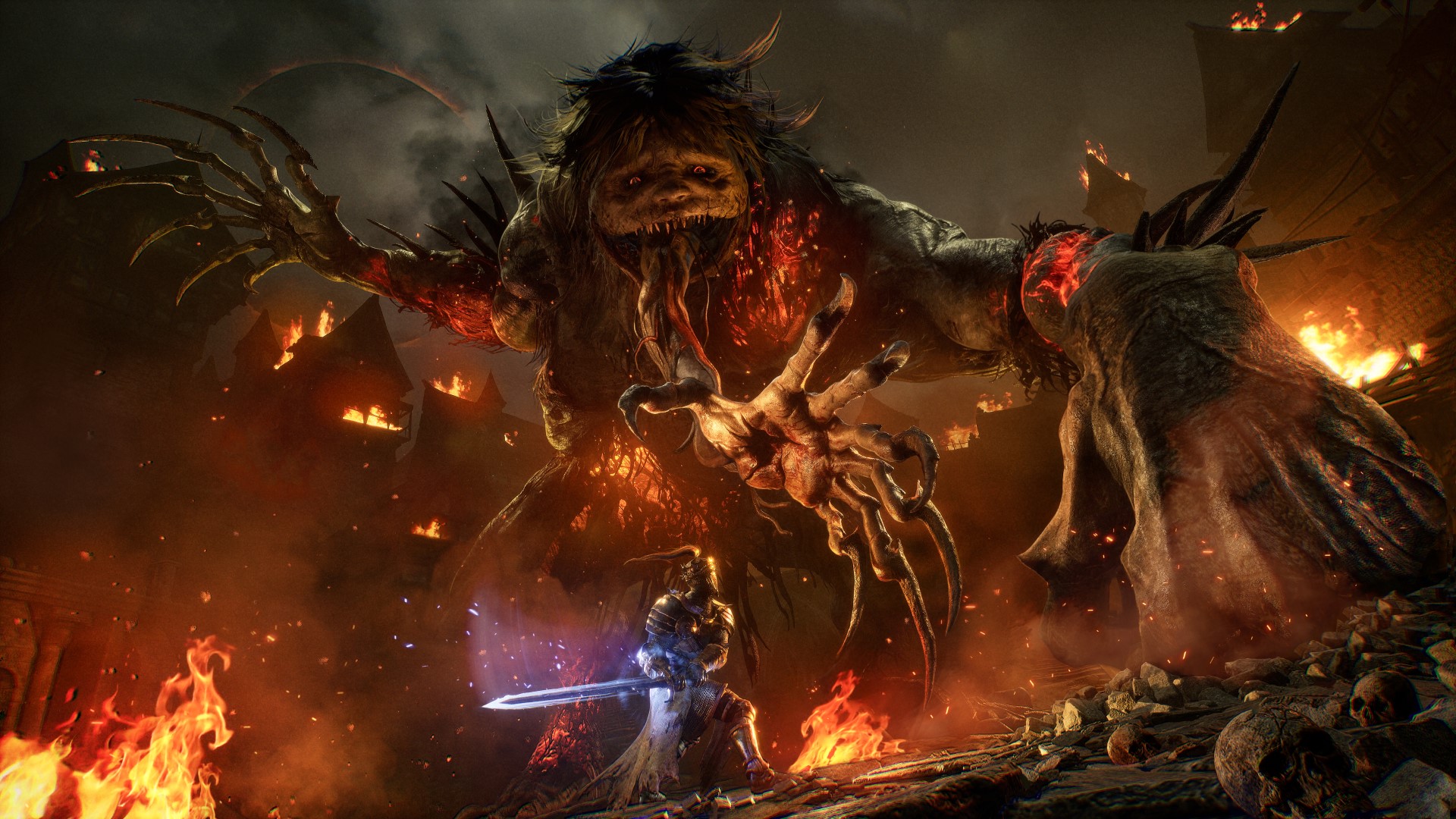 Hexworks has released a brand new trailer for its upcoming dark fantasy RPG Lords of the Fallen. 
Releasing October 13 for PS5, Xbox Series X|S, and PC the title looks to me more than a rehash of Elden Ring, adding more than a few of its own unique mechanics to the mix. 
For starters, the game takes place over two adjacent realms. The living world of Axiom and the Umbral realm of the dead exist side by side, allowing the player to move between them as they carry out their journey. The two worlds offer different pathways, foes, and treasures.  
The trailer also shows off the game's approach to cooperative play allowing for "uninterrupted" team-ups, though only to a maximum of two players. Lords of the Fallen also enables players to craft their own rest points in the world. Though this requires an "extremely rare resource", it's potentially a game-changer for the soulsborne formula and offers players a new way to interact with their environments and progress through it. 
You can check out the full trailer below:
"The team at Hexworks is thrilled to finally share an extended gameplay preview and reveal numerous new details of our dark fantasy action RPG," said Saul Gascon, Lords of the Fallen's executive producer. "We have passionately carved our own path in this increasingly popular genre, and we are particularly excited to see how players will approach the game's unique dual-world mechanic when it releases this October."
While we can only wait and see how well Lords of the Fallen will compete in the soulsborne space, the preview footage bodes well for the game and fans of the original. The combat looks faster and more frenetic than you might expect, and the spells and abilities on offer look vibrant and satisfying to use. 
The dual-realm mechanic is particularly novel and creates an additional dimension of play. Though it's unclear as to how smooth the transition will be in practice, the idea of hopping between worlds mid-game is certainly appealing on paper.
In the meantime, feel free to check out our list of the best RPGs, or, if you're looking for more soulsborne action from this year, take a look at our Star Wars Jedi: Survivor and Remnant 2 reviews.
Source link