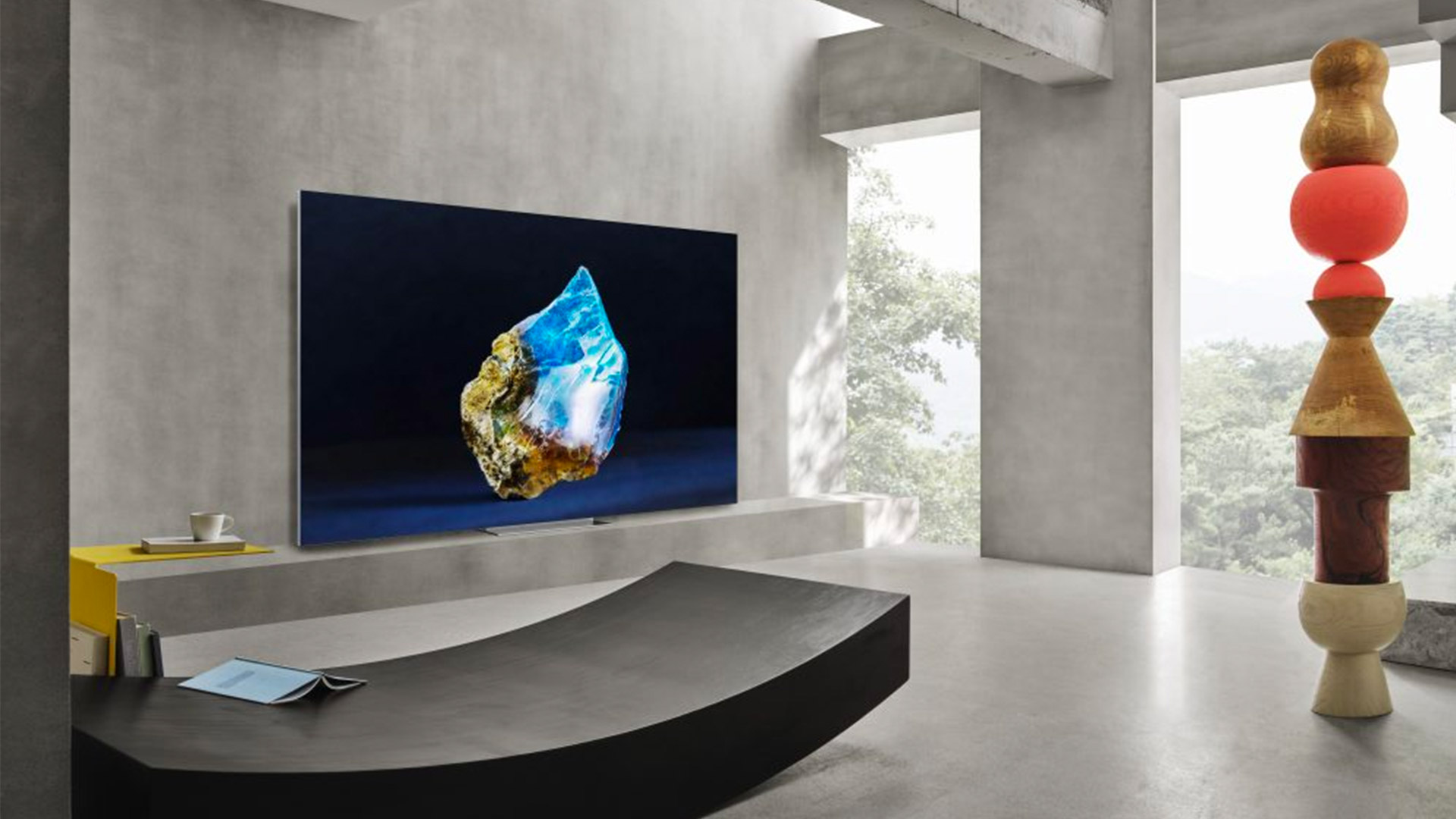 Samsung has announced its first 89-inch LED TV, which will soon be arriving in South Korea after a launch in China late last year. No official details have been shared about international availability just yet, but don't get too excited. The 89-inch Samsung TV costs 130 million South Korean won, which works out at roughly $100,000.
The new 89-inch Samsung LED TV (with the model name MNA89MS1BACXKR) is being marketed as Micro LED, and this isn't the first time Samsung has launched a huge (and not to mention hugely expensive) Micro LED TV into the world. Rewind back to 2018 and the TV maker unveiled The Wall, a whipping 110-inch display, for $156,000. 
But this latest 89-inch version represents a more reasonable display size for homes with many people interested in the best 85-inch TVs these days – even if the price is still hugely prohibitive for the vast majority of us.
The launch of an 89-inch Micro LED TV from Samsung isn't a surprise considering the manufacturer has been leaning heavily into larger TV displays and the best Samsung TVs are increasingly available in big sizes nowadays.
For example the Samsung 98Q80C is its 98-inch QLED 4K TV, which is now a more affordable – well, relatively speaking – $7,999.99 in the US. Sure, that's not exactly cheap. But it is considerably cheaper than some other TVs at this size. For example, LG's 97-inch OLED TV is likely to cost $25,000 / £25,000 / AU$40,000.
But if Samsung is releasing 98-inch TVs for $7,999.99 why is this latest 89-inch version so much more expensive? The answer has to do with the Micro LED panel.
Why is Micro LED so expensive?
The reason this new 89-inch model TV is so expensive is because it uses Micro LED tech and many believe that the best TVs of the future will use these screens because it's a serious step up compared to the likes of OLED.
The reason it's so much better is that Micro LED uses LEDs that are tiny and able to function as individual pixels. These pixels are their own light source, which means they don't require backlighting. The result is that screens are slimmer and images are better controlled. What this looks like is brighter pictures, greater color fidelity and better contrast. What's more, Micro LED won't degrade like OLED displays do.
The problem up until now is Micro LED tech has only been in super large displays. So, even though an 89-inch TV might sound huge, it's actually small compared to what came before it and a step towards making Micro LED TVs in more reasonable sizes that we might be able to squeeze into our homes. That certainly seems like Samsung's goal. 
"Starting with the 89-inch model, we will expand the Micro LED lineup to 76, 101, and 114-inch to expand consumers' ultra-premium TV choices and lead the market by maintaining the super-gap in next-generation display technology," Taehwan Hwang, VP of Samsung Electronics Korea, said, as reported by FlatPanelsHD.
Of course, the size might be getting more realistic, but the price is still high compared to other display tech because it's still new, advanced and, therefore, difficult to make. But as sizes get smaller, we're hoping prices will follow suit.
Source link