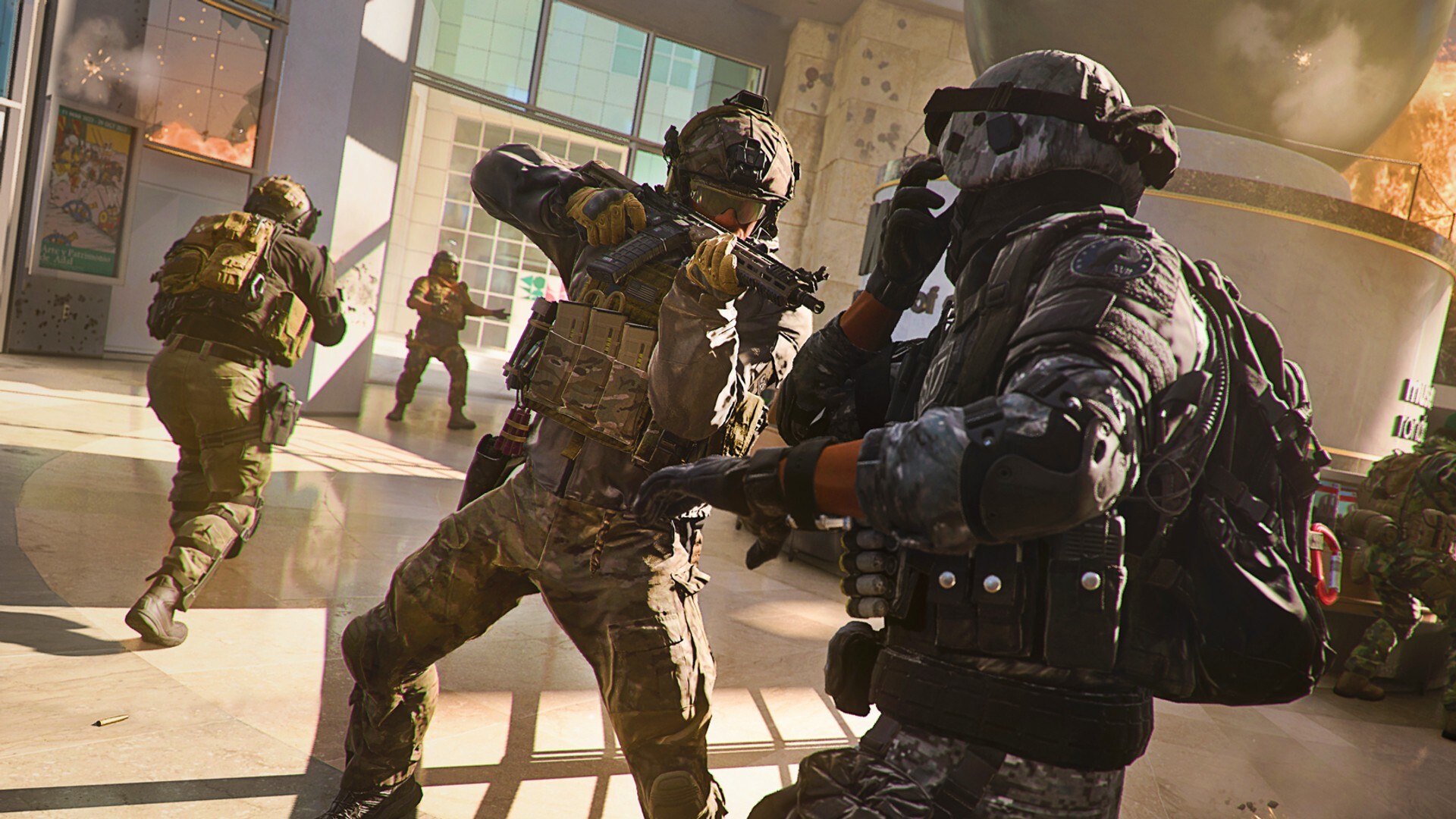 Sledgehammer Games, an Activision studio, appears to be teasing that Call of Duty: Modern Warfare 3 will be the next game in this year's annual release cycle. 
Without question, Call of Duty: Modern Warfare 3 has to be one of the biggest upcoming games for fans of the best FPS games. The tease for the hotly anticipated shooter can be seen on Sledgehammer Games' official Twitter profile, as the banner photo now showcases a new logo that features a Roman numeral three in place of an "e" which has been consistent branding for the shooter series so far. 
As spotted by VGC, the Roman numeral for three which now features in the Sledgehammer Games logo bears a striking resemblance to the apparently leaked logo which was reported on by prominent Call of Duty reporter Charlie Intel on Twitter. The key art in question appears to depict Captain Price with a Call of Duty: Modern Warfare 3 logo as seen on a promotional multi-pack box of Monster Energy drink cans.
Earlier in the month some evidence was unearthed that Call of Duty: Modern Warfare 3 would be the next game in the series. The Bloomberg report claimed that the 2023 Call of Duty game would be a continuation of the story from Call of Duty: Modern Warfare 2. It appears as though this new entry in the long-running shooter series could have begun life as an expansion before becoming its own standalone title. 
Further evidence points to this with Sledgehammer Games retweeting the official Call of Duty Twitter account's poll on whether Modern Warfare 2's "operators, weapons and bundles" should "carry forward" into Call of Duty 2023. 
Let's get this out of the way…Should #MWII Operators, Weapons and Bundles carry forward into Call of Duty 2023?July 17, 2023
See more
Call of Duty: Modern Warfare 2 is the latest game in the series, having released in November 2022. Traditionally, a total of three development studios alternate releases in a cycle to ensure games get a total of three years of development time. The other developers are Treyarch, who is behind the Black Ops series, and Infinity Ward who developed the original Modern Warfare trilogy in the late 2000s and early 2010s. 
Should this tease hold water, it would be the first time we would get a direct annual continuation of a mainline game since the original World War Two trilogy during the franchise's early years. In the three years prior, there was Call of Duty: Vanguard, an alternative history WW2 shooter from 2021, and Call of Duty: Black Ops Cold War before it in 2020. Time will tell if we get to relive the conclusion of Captain Price's story against Vladimir Makarov for a new generation later this year. 
While you wait for Call of Duty: Modern Warfare 3, we recommend considering one of the best Xbox controllers or one of the best PS5 controllers to play through Call of Duty: Warzone.