Sometimes, a set of headphones is decreed so good for the money it bypasses mere popularity to become a must-own item – a certificate of knowledge or guaranteed access to the audio elite, if you will. 
I'm talking about the cans that get passed around music-making circles. These are the headphones you see draped around the necks of the professional and everyday listener alike – see the Sony WH-1000XM3 (which have now passed over to the big gig in the sky), Apple AirPods, the Bose QC 35 II and the model I want to talk about here, my beloved Sennheiser HD 25 (seen there in a nifty blue option, but sadly only available in India).
The HD 25 were originally released in 1988 and the subsequent Bluetooth-enabled option, the excellent Sennheiser HD 250BT, came along in January 2021. 
When cutting my teeth as an audio journo several years ago, Sennheiser's cheap HD 25 on-ears, ubiquitous among disc jockeys, were handed to me, so I might at least look clued up in the audio game. I wore them everywhere. I managed to nab myself the 75th anniversary pair in 2020, while working for TechRadar's sister publication, What Hi-Fi? 
Although they are still working, I've put these cheap headphones through hell and high water over the years, and their exposed wiring does mean they could use an update. I would love a new pair of either the wireless HD 250BT or the HD 25. Here in the UK though, that is not so easy, sadly – Sennheiser's UK website hides the HD 25 away and the 250BT are listed as "phased out". 
What to do? Well, Dutch firm AIAIAI has just released a set of similarly priced "headphones aimed at DJs" that could be mistaken for my beloved HD 25 in low lighting – and mixing desks often operate under cover of darkness, don't they? So let's take a gander.
Opinion: if imitation is the sincerest form of flattery, AIAIAI just wrote a love letter to Sennheiser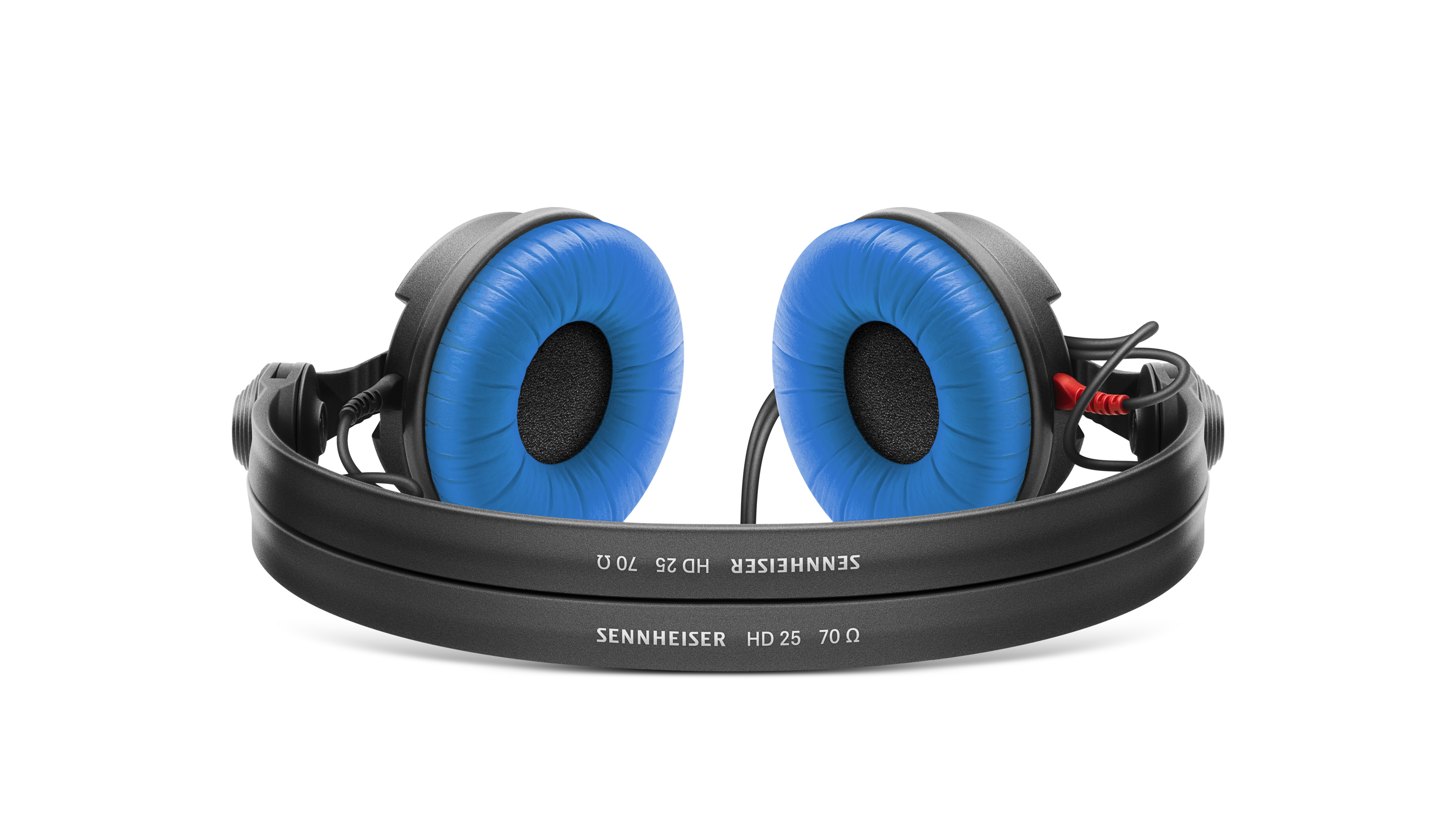 The AIAIAI TMA-2 DJ XE headphones (yes, bit of a mouthful) are an expansion of the Danish audio specialist's TMA-2 DJ headphone line, targeted at DJs. And like my HD 25, the TMA-2 DJ XE on-ears don't weigh much at 168g (the HD 25 came in at 140g, without cables).
The TMA-2 DJ XE also feature signature bio-diaphragm drivers, on-ear foam cushions covered in PU leather for "enhanced isolation and punchy sound representation" and a "modular headphone system", which allows for interchangeable ear pads, cables and speaker units. 
"The process of making music today is more dynamic than ever," Frederik Jørgensen, AIAIAI founder, said. "Creators demand to pursue inspiration wherever and whenever it strikes. Our XE line is designed for this – more versatile, cross functional and lightweight – ready for any scenario," he added.  
The TMA-2 DJ headphones retail at $140 / £120 and are available to pre-order now. 
Could they make our way into a roundup containing only the best cheap headphones we've tested, or even feature as a budget pick within our best wired headphones buying guide? It's possible. The company's TMA-2 Studio Wireless+ didn't exactly wow us, but the TMA-2 Ninja Tune Edition prove there's plenty of talent there. 
Source link