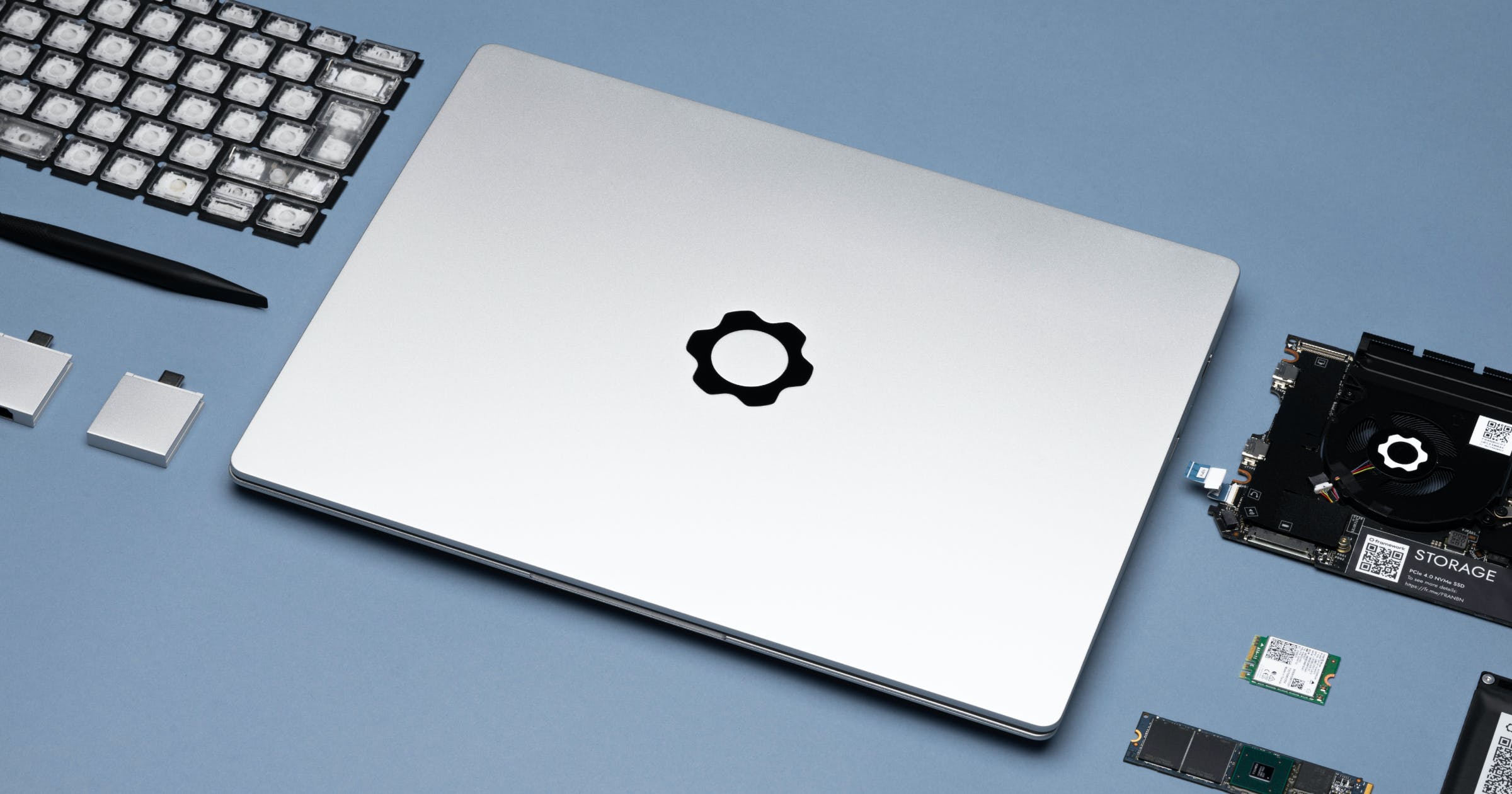 When I interviewed Nirav Patel, the CEO of modular laptop startup, Framework, in May 2023, he briefly mentioned the growing importance of small and medium businesses. Little did I know that the company nearing the launch of a new scheme that targets SMB, enterprises and freelancers. 
The company had been running pilots with a number of small and medium size businesses over the last two years. What it found was that in many cases, the decision maker around computing purchases is themselves an enthusiast and sees the importance of what Framework has solved with its products. One of the core draws for small businesses is the ability to fix and upgrade its employees' laptops easily right on the spot, minimizing downtime.
I caught up with him via email shortly ahead of the official release of Framework for business to discuss about the scheme, what the company plans to do to convince SMBs that it's a right fit and find out more about Framework's plans for the future.
1. Framework is launching a B2B program today called Framework for Business, can you give us more details on what's actually being announced?
For the last two years, we've been piloting Framework Laptop deployments with a range of small and mid sized businesses looking for better, longer-lasting computers.  We've taken learnings from those partnerships into the public launch of Framework for Business, which gives businesses more context around how to evaluate, purchase, and maintain Framework Laptops and also provides a direct line to our Business team.
2. Only the 13-inch model is available for now; why is that the case and when will the other models be available?
We're making both the Framework Laptop 13 and the Framework Laptop 16 available to purchase for business customers, as well as the Chromebook Edition and refurbished products.  Framework Laptop 16 shipments begin later this year.
3. How different are these models compared to the ones available for end-users?
Unlike many other notebook OEMs, we build a single product line that works well for consumer, SMB, and enterprise customers. We develop and test our products to commercial notebook standards, which are stricter than what is typically used for consumers.
4. What are the biggest obstacles Framework encountered when trying to set up that scheme?
We designed the hardware from the outset to be excellent for a broad range of users and use cases.  When starting to work with businesses, we found that the product itself was already a great fit, and what we needed to develop was infrastructure around volume deployments, business purchasing, and support.  We've been able to build this out over the last couple of years, which puts us in a good position to now be able to open the Business program to more customers.
5. Why would businesses buy from Framework as opposed to more established players? What USPs are you pitching?
Much like for consumers, we are finding that for businesses, the unique draw of a Framework Laptop is in enabling deeper ownership and greater product longevity.  Businesses have a strong desire to be able to fix problems directly on the spot and be able to get their employee base up and running again.  Especially for small businesses, what we've found is that many IT managers are purchasing consumer notebooks and getting consumer-level support, needing to send laptops out to service depots when there are issues, resulting in employee downtime and risk around sensitive data.  With a Framework Laptop, the IT manager can instead quickly and easily swap a module to resolve an issue without the computer ever leaving the building.
We've also found the deep customization and upgradeability to be a draw.  With Framework Laptops, not only can the company custom configure processor, memory, storage, and OS selection, but can even choose what ports they would like on their laptops and change them over time as needed.
Finally, one of the biggest reasons we see businesses moving to Framework Laptops is to achieve ESG goals and reduce their environmental footprint.  For many businesses, the computers they are buying and replacing on three year cycles are some of the most environmentally damaging activities they are engaging in.  With Framework Laptops, they have the ability to lengthen their replacement cycles, reducing both cost and environmental impact.
6. As a challenger brand, how will Framework deal with after sales support? Do you plan to offer longer warranties for business orders?
Extended warranties are an area we are currently exploring.  In addition to guides and documentation, we have a support team that handles contacts and resolves end user issues.  As we continue to grow the Framework for Business program, we're adding additional dedicated support resources focused on business customers.
7. Are you looking to trial PC-as-a-service leasing rather than buying outright? Any credit facilities you intend to offer for businesses (maybe leasing?)
Device-as-a-service (Daas) isn't something we plan to offer directly, but we have worked with Managed Service Providers (MSPs) who offer DaaS and find that Framework Laptops are uniquely well suited for that model.
8. Are you considering other business products? Portable monitor that doubles as tablet? Docking station? Framework server?
With the success and growth that we're seeing on the Framework Laptop, we're confident that the mission and product philosophy is resonating with customers.  This is a mission we will continue to bring across more categories of computing and electronics as we go.
9. Given how quickly your batches sell out, is Framework considering significantly increasing production volumes given the fact that businesses are unlikely to want to wait weeks or months before getting their laptops 
Especially with the massive response we've seen on Framework Laptop 16, we are working with our suppliers to continue to increase our product capacity.  In the meantime, the Framework for Business team has units reserved to be able to offer to businesses to enable pilots.  With the Framework Laptop 13 (13th Gen Intel Core), we're now shipping most orders directly from inventory within 5 business days, and that is the target we aim to achieve for all of our products.
Source link