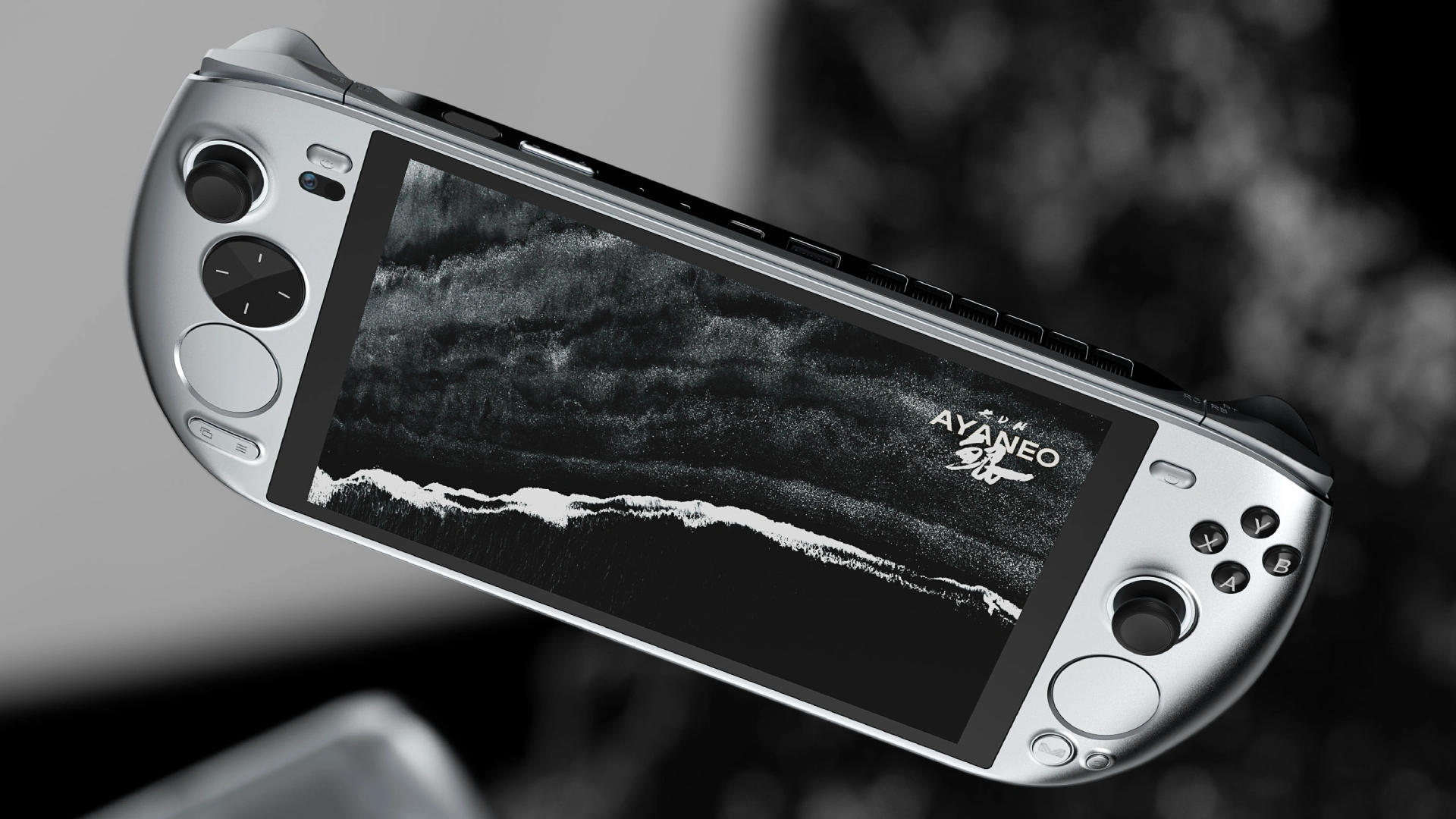 Ayaneo's latest handheld PC is launching soon, and its impressive specs hint at an eye-watering price tag.
The Ayaneo Kun, currently slated for late August, will be the most recent in a long line of handheld PC devices from the Chinese manufacturer. It will succeed the Ayaneo Air Plus, which we currently consider to be the best high-end handheld PC in our best handheld games consoles list.
According to the project's Indiegogo page, the Ayaneo Kun boasts an impressively large 8.4-inch IPS HD display, capable of outputting a 1600p resolution. The company promises "ultra gaming performance," too, with the device's AMD Ryzen 7 7840U processor. That's a pretty big leap over the Ayaneo Air Plus' base model, which was fitted with a Ryzen 3 CPU.
Other key specs include a 75Wh 19,500mAh battery, Hall effect analog sticks and triggers (allowing for longer-lasting modules by eliminating the risk of drift), heat dissipation tech, facial recognition, and most visibly, a new pair of Steam Deck-like touchpads for emulated mouse control.
All this points to a device that's likely to cost a princely sum. Ayaneo devices typically don't come cheap; the Air Plus ran buyers $599 / £467 for its base model, with a ceiling of $749 (around £580) for its high-spec Alder Lake i3 512GB variant. Meanwhile, the Ayaneo 2S came in at a huge $1,299 for its base build and features the same Ryzen CPU found in the upcoming Kun.
Compared to the 2S, the Kun wins out on specs overall, especially apparent when looking at its upgraded screen and sizeable battery life which handily lasts longer than both Steam Deck and the Asus ROG Ally. Certainly expect to pay a four-figure sum for the Ayaneo Kun, then, unless the brand wants to establish it as its new standard with a relatively manageable price point. Even then, it'll most likely be encroaching on the $1,000 / £1,000 mark.
For more handheld PC coverage, check out our list of the best Steam Deck games recommendations, as well as our guide to all the best Steam Deck accessories you can buy this year.
Source link