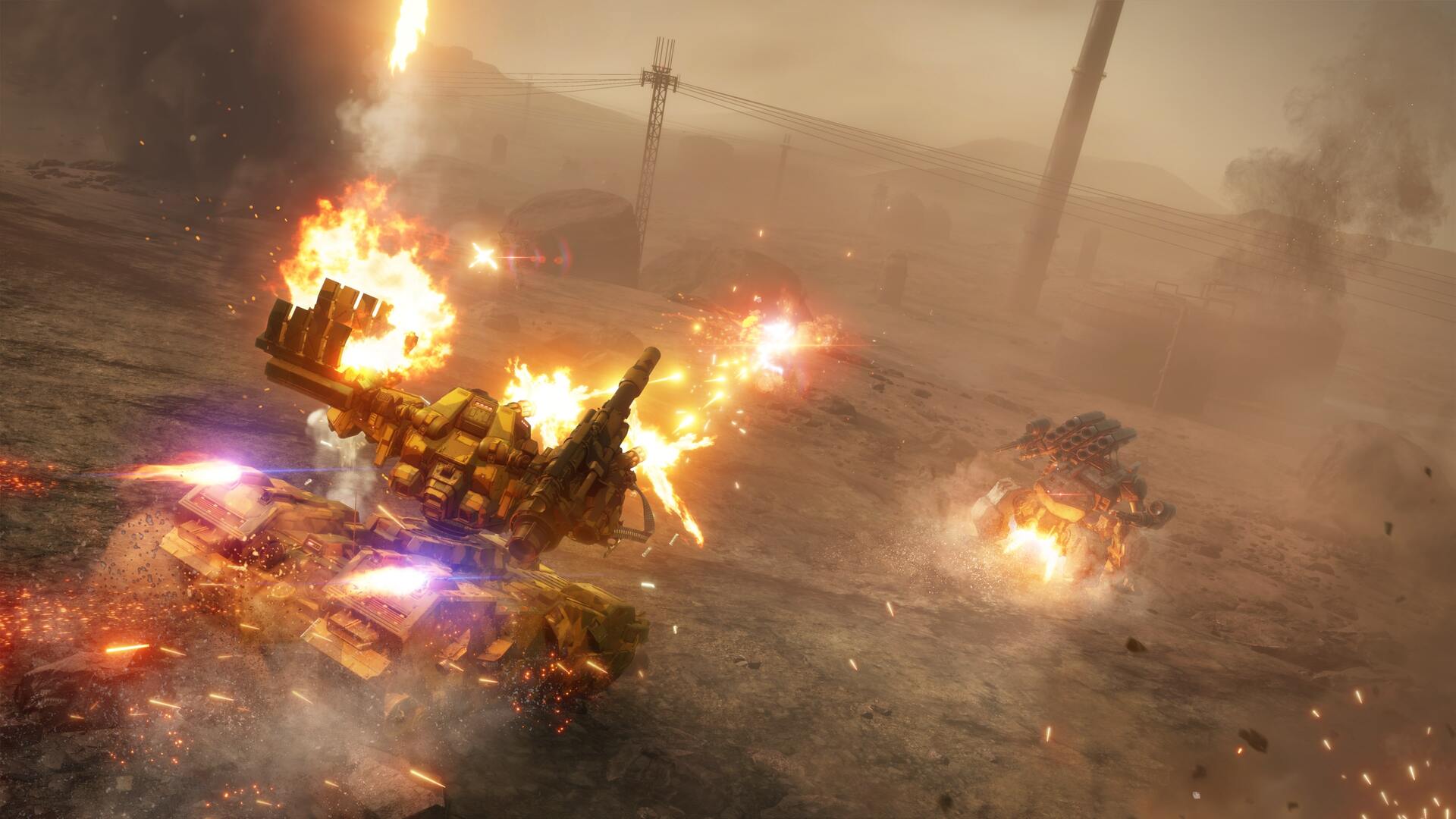 In a revealing interview, Armored Core 6 director Masaru Yamamura and producer Yasunori Ogura spilt the beans on the development process for the upcoming title, explaining why they'd avoided an open world, how they designed the combat and where they drew their inspirations for the game. 
The Armored Core 6 developers made it clear that they wanted to "tap into the essence" of the series and "bring that [approach] to a modern FromSofrware game that we could only make as the studio we are today" (via GGrecon). 
Yamamura explained, "From recent titles, we've not taken anything directly, but you may see some influences from our general approach to game design. For instance, in the same way, that Bloodborne was a faster and more aggressive take on the Souls formula." 
He expanded on the lessons learned from previous titles: "Armored Core involves a lot of aggression and a lot of adjustments to the tempo of combat that we've learned from our [previous] battle design."
This means that, while Armored Core 6 doesn't ape the Dark Souls formula at the expense of its predecessors, the studio has taken the practical lessons of its soulsborne successes to heart.   
This comes across in Fromsoftware's approach to world design. While the team "did actually consider going more open-world", they opted not to since, as Yamamura points out, this would force them to "put some restrictions on the [mech] assembly aspect [of the game], particularly how the player can move within that space."
FromSoftware has attempted to stay true to Armored Core's more "traditional" mission structure. 
This sense of tradition was also crucial in influencing the design team's approach to the game's appearance. "Rather than a specific [mecha] series or inspiration in that sense, we wanted to take inspiration from this feeling of old sci-fi." 
Yamamura and co wanted to keep things "nostalgic and traditional," ensuring that a "sense of scale and time passing" was captured in the environments.
All in all, Armored Core 6 seems intended to offer a distinctive experience, separate from the likes of Elden Ring. Our own Jake Tucker got his hands on a preview of the game and praised the title's emphasis on "freedom and scope for personalization". 
Armored Core 6 is due to be released on August 25 for PS5, Xbox Series X|S, and PC.
One of the most anticipated upcoming games of the year, Armored Core 6, is set to make a big splash. However, if you're looking for something to play, our list of the best RPGs will keep you occupied.
Source link