Aquaman 2: Key information
– Full title is Aquaman and the Lost Kingdom
– The movie arrives in theaters on December 20, 2023 – five years after the first Aquaman became DC's biggest movie of all time
– Director James Wan and writer David Leslie Johnson McGoldrick return from the first movie
– The cast is led, once again, by Jason Momoa as Arthur Curry/Aquaman.
– He's joined by Amber Heard as Mera, Yahya Abdul-Mateen II as David Kane/Black Manta, Nicole Kidman as Queen Atlanna and Patrick Wilson as Orm
– Principal photography wrapped in January 2022, but the movie has since been through several rounds of reshoots
No DC Comics character has made a bigger splash at the box office than Arthur Curry. Aquaman 2 therefore became inevitable as soon as its predecessor swam into theaters in 2018, though making a return to the big screen has been anything but plain sailing for the king of the seven seas.
Since Jason Momoa's Aquaman swam off into the metaphorical sunset at the end of his first solo movie, there have been significant changes at both Warner Bros and DC. In 2022, Warner became part of the new Warner Bros Discovery (WBD) conglomerate, and there have subsequently been numerous changes at a management level. Closer to home, movie adaptations of DC Comics properties are now the responsibility of Guardians of the Galaxy director James Gunn and Peter Safran, the joint CEOs of a new-look DC Studios. That's meant a massive shake-up of Warner's superhero slate, with an entirely new line-up of DC movies and TV shows on the way, kicking off with Gunn's own Superman: Legacy in 2025.
What that means for the forthcoming Aquaman and the Lost Kingdom is unclear, especially now that the movie has been through several reshoots – there's even been some back and forth over whether a Batman (or two) might make an appearance. 
There are a few things we do know for sure, however. Momoa is definitely back as the eponymous underwater hero, and the Aquaman 2 release date is (currently) set at December 20, 2023. Warner Bros' have also provided an official synopsis, telling us that, "When an ancient power is unleashed, Aquaman must forge an uneasy alliance with an unlikely ally to protect Atlantis, and the world, from irreversible devastation." 
Below we sift through the Hollywood flotsam and jetsam to tell you everything you need to know about the Aquaman 2 release date, cast, story and more. 
Aquaman 2 release date: December 20, 2023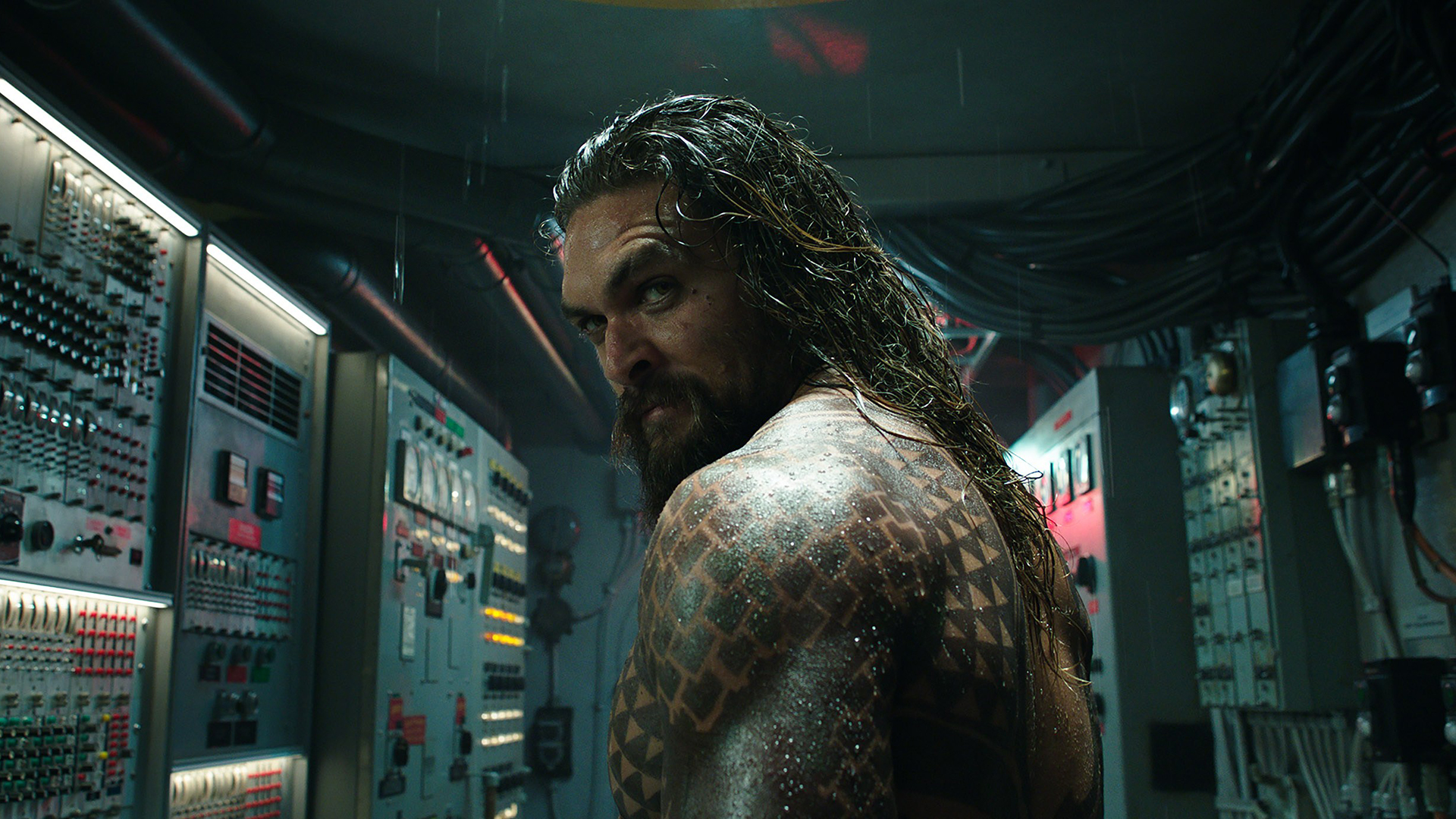 The first Aquaman dived into theaters in December 2018, and came out on top in a month that also boasted the releases of Mary Poppins Returns, Spider-Man: Into the Spider-Verse and Bumblebee. It also remains the highest grossing DC movie at the box office to date, so it's no surprise that Warner Bros initially targeted another December debut for the sequel in the hope that lightning might strike twice. 
Aquaman 2's release date was originally set for December 16, 2022 – almost exactly four years after the first movie's release – but since then the movie has suffered a number of delays.
As was the case with many blockbusters, VFX work on Aquaman and the Lost Kingdom was held up by effects houses becoming overloaded during the Covid-19 pandemic. That led to the movie being pushed back to March 17, 2023. Then, in August 2022, Warner Bros shuffled its schedule, pushing the Aquaman 2 release date back to December 25, 2023. The movie's since been pulled forward a few days but not by much – as it stands, the movie will be aiming to make a splash in theaters on December 20, 2023.
But that's not the end of the story, because Aquaman's return to the screen has faced more obstacles than an expedition to the deepest depths of the Trench. 
Aquaman and the Lost Kingdom was originally given the green light by then Warner Bros movie boss Toby Emmerich and his DC Films sidekick Walter Hamada. Principal photography wrapped in January 2022, as director James Wan confirmed in an Instagram post:
But just a few months later, both Emmerich and Hamada had departed the company, and by October 2022, Safran (who'd already produced both Aquaman movies) and Gunn had been announced as the new guys at the helm of DC Studios. 
When DC's latest, extremely hyped dynamic duo announced their own slate of movies earlier this year, further adventures for Aquaman apparently weren't part of their plans. Even so, they did confirm that Aquaman and the Lost Kingdom would – along with the already-in-production Shazam! Fury of the Gods, The Flash and Blue Beetle – were still heading for the big screen.
Meanwhile, an extensive report in The Hollywood Reporter has said that, throughout 2022 and into early 2023, the sequel went through "uninspiring" test screenings and a couple of rounds of reshoots. Even more reshoots reportedly took place in New Zealand in June, "an unprecedented number, even for a movie of this scale".
The fact that WBD continues to invest significant amounts of cash in Aquaman and the Lost Kingdom suggests they're still banking on it making significant waves when it eventually makes land in theaters – indeed, after the disappointing box office performance of the Black Adam, Shazam! and The Flash movies over the last 12 months, the pressure is on. That said, even after Warner made the unexpected decision to scrap the Batgirl movie bound for Max, it remains extremely rare for a Hollywood studio to write off an expensive blockbuster tentpole – especially not the follow up to a smash hit like the first Aquaman. 
Don't bet against further delays to the Aquaman 2 release date, however. With Hollywood in the midst of actors' and writers' strikes, a report in Variety suggests that WBD may be considering postponing of several of its releases, as union rules prevent stars from promoting their movies – something that could severely dent their box office prospects. Dune 2 (one of the most anticipated new movies of 2023, due in November) seems most likely to be affected, but if the industrial action continues, the Aquaman and the Lost Kingdom release date may also be hit.
Aquaman 2 trailer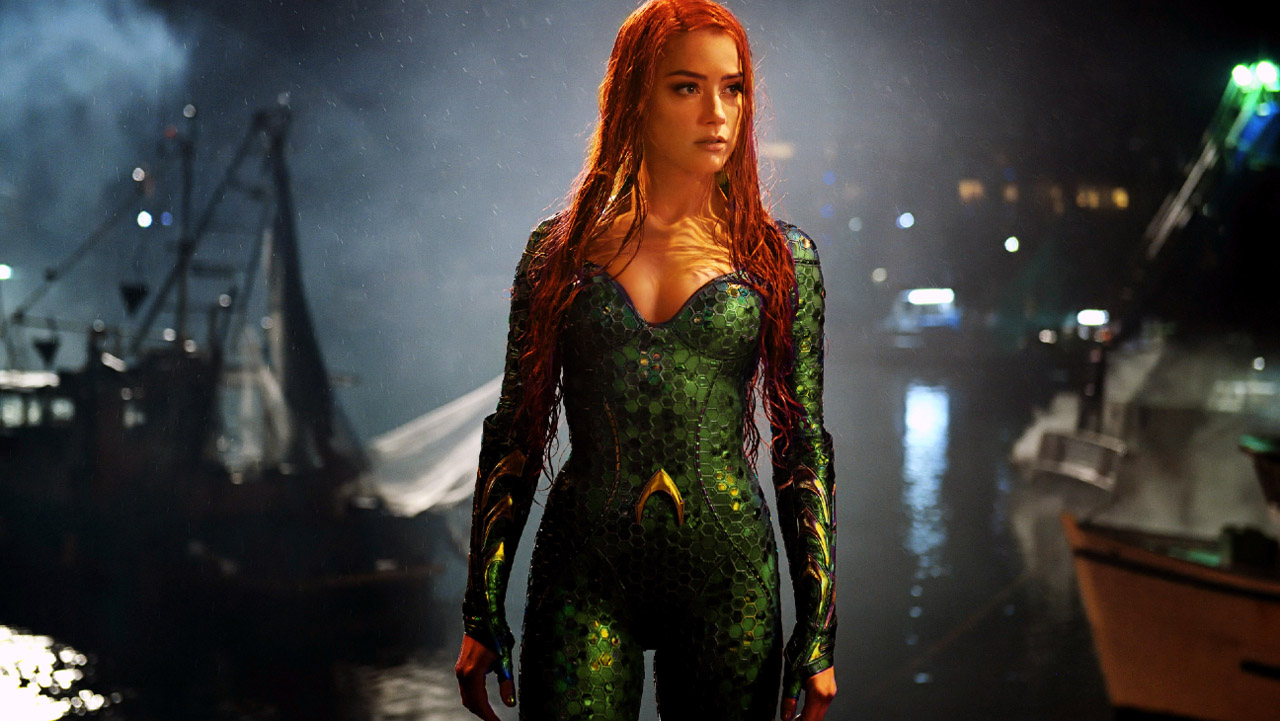 The closest most of us have come to laying eyes on actual Aquaman 2 visuals have come courtesy of star Jason Momoa, who supplied a first glimpse of Arthur Curry's new black Stealth Suit in a September 2021 Instagram post (click right to see it):
And a few weeks later, the DC Fandome virtual event in October 2021 featured a sneak peek at Aquaman 2, including contributions from stars Jason Momoa and Yahya Abdul-Mateen II, director James Wan and producer Peter Safran, concept art and behind-the-scenes photography – highlights included Black Manta in training, monsters on sand dunes, and some awesome submarine tech.
Sightings of an actual Aquaman 2 trailer, however, have been limited to attendees of CinemaCon, the annual Las Vegas jamboree when Hollywood studios show off their wares to exhibitors, theater owners and journalists. 
According to Deadline, attendees at Warner Bros' two-hour presentation were treated to a first look at footage from Aquaman and the Lost Kingdom. The biggest revelation is arguably that Arthur now has a son, but there's a lot more on the new king of Atlantis's sea food platter than fatherhood. Looking for counsel from his human dad, Thomas, he says that, "I'm supposed to be a king, to bring the land and sea together."  "Sometimes not giving up is the most heroic thing you can do," comes Curry Sr's response.
Arthur's challenge is made even greater by the presence of Earth-dwelling nemesis Black Manta, who appears to be the main threat of the movie – the fact he shouts "I'm going to kill Aquaman and destroy everything he holds dear" is pretty strong evidence for the prosecution. 
This first Aquaman 2 trailer also implies that Arthur and his estranged half-brother, Orm, will join forces second time out.  In fact, Orm even tells his sibling, "If you lead, Atlantis will follow…" 
Aquaman 2 cast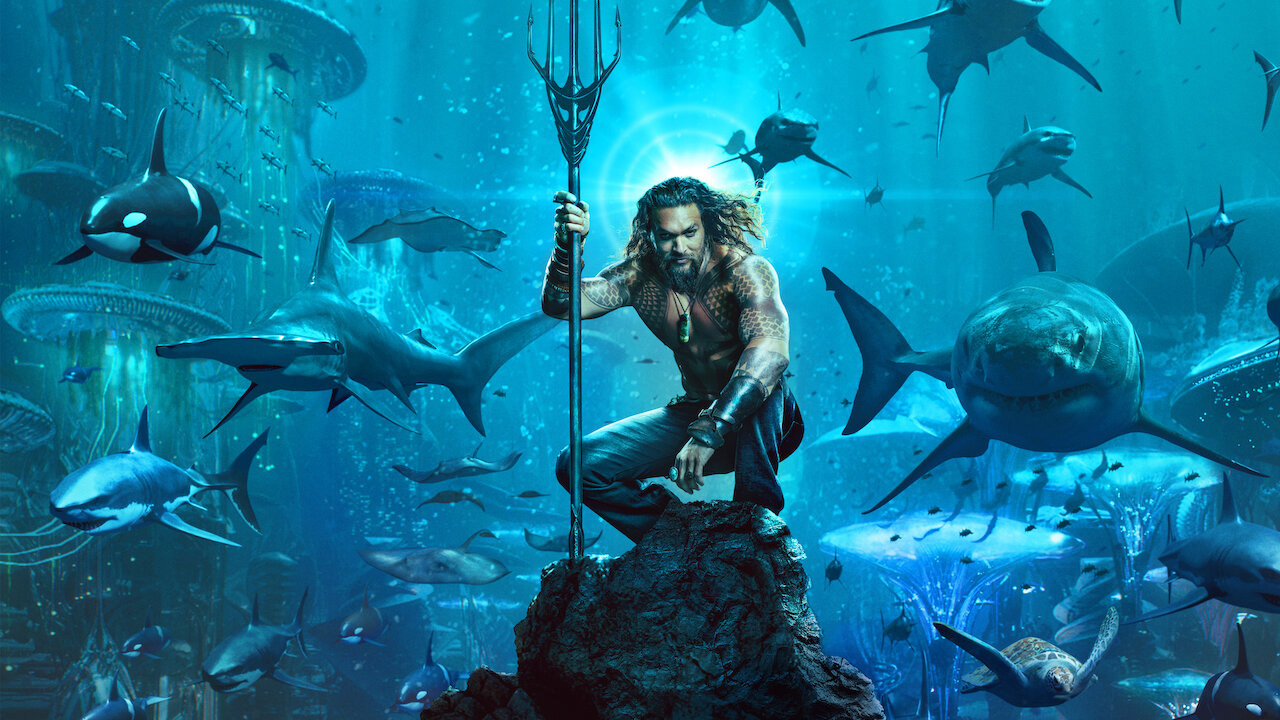 Here's the Aquaman and the Lost Kingdom cast as it stands:
Jason Momoa as Arthur Curry/Aquaman
Amber Heard as Mera
Yahya Abdul-Mateen II as David Kane/Black Manta
Nicole Kidman as Queen Atlanna
Patrick Wilson as Orm
Randall Park as Dr Stephen Shin
Dolph Lundgren as King Nereus
Temuera Morrison as Tom Curry
Indya Moore as Karshon
Jani Zhao as Stingray
Vincent Regan as Atlan
Pilou Asbæk as TBC
After the success of the first movie, it was inevitable that Jason Momoa would return to play Arthur Curry/Aquaman for the fifth time (after Aquaman, Justice League (both versions), and brief cameos in Batman v Superman: Dawn of Justice and The Flash. 
And despite extensive rumors that Amber Heard might not return as Xebelian princess Mera, the actor used her Instagram feed to confirm her return with an image of herself reading a book on set (see below). She also featured in the footage screened at CinemaCon. 
After Arthur Curry showed mercy to his scheming half-brother Orm (aka the self-styled Ocean Master) at the end of the first movie, James Wan regular Patrick Wilson is back in the Aquaman 2 cast. Though, as this post from Wan's Instagram feed shows, he'll have a very different look second time out – does this count as 'Tom Hanks in Cast Away' cosplay?
Warner Bros' 2022 movie preview confirmed that Nicole Kidman will also be back to keep the squabbling siblings in check as their mother, Queen Atlanna. The character may get a belated chance to rekindle her romance with Arthur's dad, Thomas (played by The Book of Boba Fett's Temuera Morrison) – after all, theirs was a love affair strong enough to make two disparate worlds collide.
In terms of surface dwellers, we know we'll be seeing more from Watchmen/Candyman/The Matrix Resurrections star Yahya Abdul-Mateen II as the revenge-obsessed David Kane/Black Manta. And, going on what we saw in Aquaman's end credits scene, he'll probably be in league with Dr Stephen Shin, the marine biologist-turned-Atlantis-obsessive played by WandaVision's Randall Park (also confirmed to return).
As for the underwater types, there's no official word yet on whether Willem Dafoe is reprising his role as Arthur's Atlantean mentor, Vulko, but we do know that Dolph Lundgren is back in Aquaman and the Lost Kingdom as Mera's father, King Nereus of Xebel.
As for newcomers, Pose star Indya Moore has signed up to play Karshon, a (traditionally evil) human/shark hybrid from DC comics who's definitely not to be confused with The Suicide Squad's King Shark. 
Meanwhile, The Hollywood Reporter reported that Jani Zhao has signed up to play a new character called Stingray. Vincent Regan is on board as Atlan, the original king of Atlantis, a role played by The Witcher's Graham McTavish in the first movie.
And given Pilou Asbæk's history as a bad guy in Game of Thrones, we think it's likely his as-yet-unconfirmed role in the Aquaman 2 cast (reported by Deadline ) will skew more towards the dark side than the light. Fans are speculating that he'll be playing Mongo, tyrannical ruler of the city of Necrus, an underwater rival to Atlantis that's likely to be integral to the Aquaman 2 story. The fact that Necrus was the production title of the movie would appear to be a particularly big giveaway.
Aquaman 2 story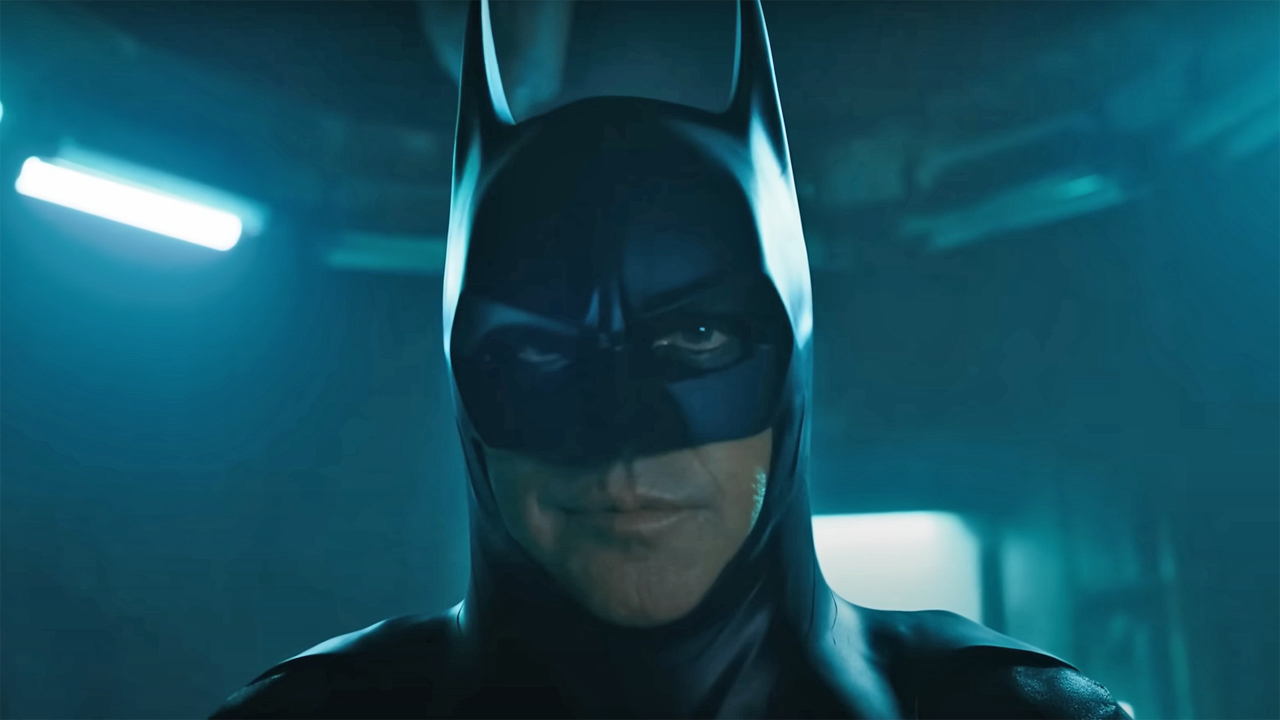 The movie arrives at a major turning point for Warner Bros and DC. This is the final film in a sequence that began with Man of Steel in 2013, taking in the likes of Wonder Woman, two Suicide Squads, and Justice League along the way – here's how to watch the DC Extended Universe (DCEU) movies in order. Admittedly, DC has never been as good as Marvel at creating an interweaving, MCU-style shared universe for its superheroes, but as Gunn and Safran prepare to take the franchise in a different direction with their new-look DC Universe, this really is the end of an era.
At one point, Aquaman 2 was slated to arrive ahead of The Flash, and the subsequent release date musical chairs led to some changes in the script department. According to the Hollywood Reporter, Michael Keaton originally filmed scenes as Batman, with former DC movie boss Walter Hamada envisioning the '80s/'90s Caped Crusader as a mentor figure in the mould of Nick Fury from the Marvel movies. 
But that created a problem when Aquaman and the Lost Kingdom was briefly due to arrive in theaters before The Flash, where Keaton's Batman is reintroduced. The studio therefore decided to shoot replacement scenes with Ben Affleck, the DCEU's Batman since Batman v Superman: Dawn of justice, wearing the famous cowl instead. 
Now that Aquaman 2 is once again following The Flash into the world, however, it looks like there'll be no appearances from any Batman. The Hollywood Reporter's source says that Gunn and Safran "do not want to promise a movie universe that will not come to fruition, nor tie it down excessively to past failures". Ouch!
Beyond the involvement (or not) of the Dark Knight(s), director James Wan has hinted that the Aquaman 2 plot will go to darker places than its predecessor.
"I think the second one is a little bit more serious, a little bit more relevant in the world we are living in today," Wan teased at DC's virtual FanDome event in August 2020 (via Deadline). "I think that's where it wants to go."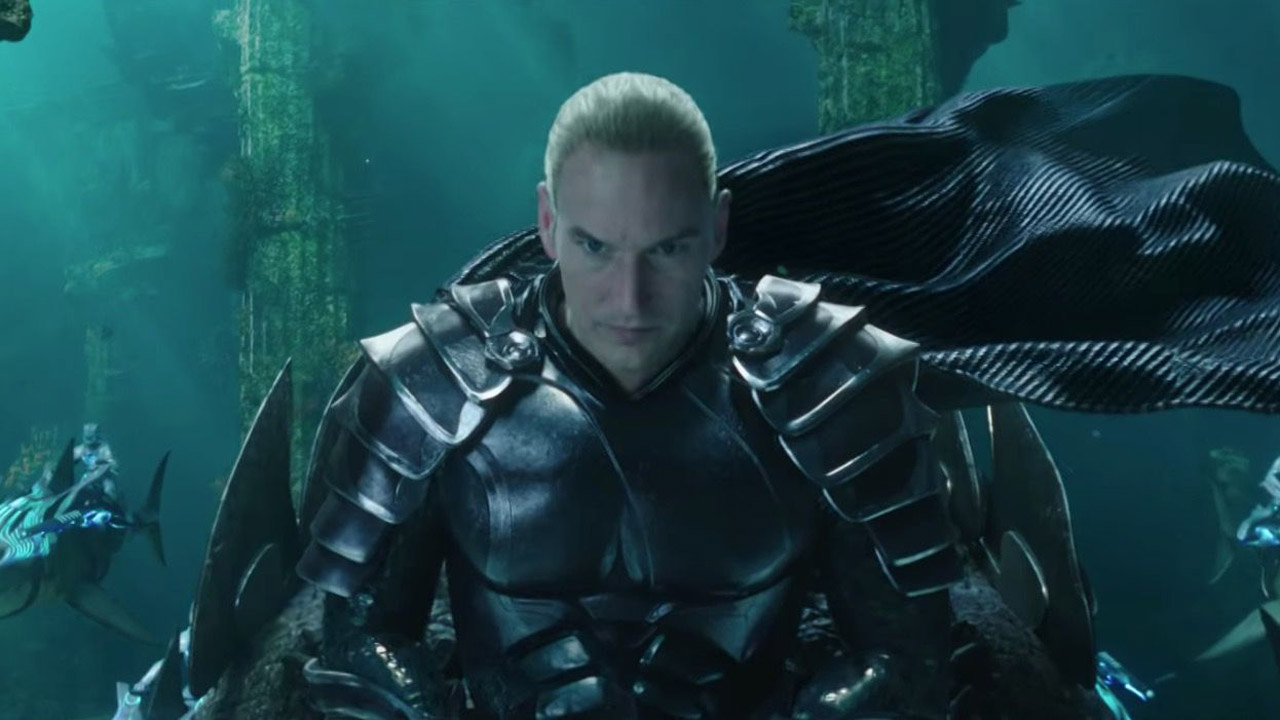 The director expanded on this theme in a June 2023 interview with The Hollywood Reporter: "We're dealing with issues like climate change. We're not afraid to lean into that in a big way, because the Aquaman comic book, even way back when, has always been environmentally conscious. He's always been someone who's fought to keep the ocean clean, and it feels more relevant in the world that we're living in today. So this movie has something to talk about, but it's still a fun action-fantasy movie."
What does all this mean for Arthur Curry now that he's donned Aquaman's classic gold and green armor, got his hands on the Trident of Atlan, and taken his place on the throne of Atlantis? While he and the water-manipulating Mera were seemingly in a good place by the end of the first movie – and now reportedly have a kid – Hollywood convention and the needs of storytelling dictate it won't be plain sailing this time out. 
Past form suggests Orm won't make life easy for his half-brother – though an Instagram post from Patrick Wilson early in production may have muddied the waters slightly, with its cryptic #brothersdontshakehandsbrothersgottahug hashtag? 
Based on those aforementioned trailer reports, it looks like Orm is going to be the "unlikely ally" who, according to Warner Bros' synopsis, Aquaman "must forge an easy alliance with" in order "to protect Atlantis, and the world, from irreversible devastation."
This was apparently confirmed by Wan at CinemaCon (h/t Deadline), who said that, "It's an action-adventure story with a really fun bromance between Arthur and Orm. Orm was a villain the first time around, but this time Arthur needs him."
As for the identity of the mysterious 'Lost Kingdom' of the Aquaman 2 title, that's yet to be confirmed via official channels, but this on-set photo posted by Wan in June 2022 may have offered up a big clue:
The 'Necrus' mentioned on the clapperboard is big news in DC comics. Also known as the Black City, this domed underwater city has no fixed location, only appears for brief moments in time, and is ruled by Mongo, a self-confessed hater of surface-dwellers. He'd be a prime candidate to be the movie's principal underwater antagonist, so it's easy to see why many are speculating that this is Pilou Asbæk's as-yet-unconfirmed role.
Even if Mongo is the lead aquatic villain, David Kane – aka Black Manta – is primed for a bigger role in the Aquaman 2 story.
"Now, we have a character who's more mature, who has more time to breathe," star Yahya Abdul-Mateen II told Variety. "And we get to understand him and some of his values and some of his motives. Hopefully in Aquaman 2, we can present a more well-rounded version of David Kane.
"In the first film, we sort of got to meet him, but mostly it was about Black Manta," he continued. "And this one, my hope is that we can meet David Kane a bit more and find out what makes him tick, and some of the things that he wants and struggles with."
In the first movie, Black Manta blamed Arthur Curry for the death of his father during a submarine skirmish, and subsequently became obsessed with having his revenge on the Aquaman. Having survived their previous encounter by the skin of his teeth – even when armed with superpowered Atlantean weapons – he's unlikely to give up until Arthur Curry is dead. 
Black Manta will probably be assisted Dr Stephen Shin, a character who's made the journey to the screen from DC Comics' New 52 Aquaman reboot. During the Aquaman end credits scene Shin agreed to help Black Manta find Aquaman – if Black Manta gives him concrete evidence about the existence of Atlantis.
Unfortunately, Black Manta's mission to dish out revenge may be bad news for Thomas Curry, if he decides that justice is best served by murdering the father of the man he believes killed his own dad.  
And don't be surprised if Aquaman and the Lost Kingdom also makes a return trip to the Trench, the dark, scary region of the ocean whose monstrous inhabitants kept Atlanna prisoner in Aquaman – especially now that the proposed The Trench movie spin-off has been dropped by Warner Bros (as reported by Variety).
The future of Aquaman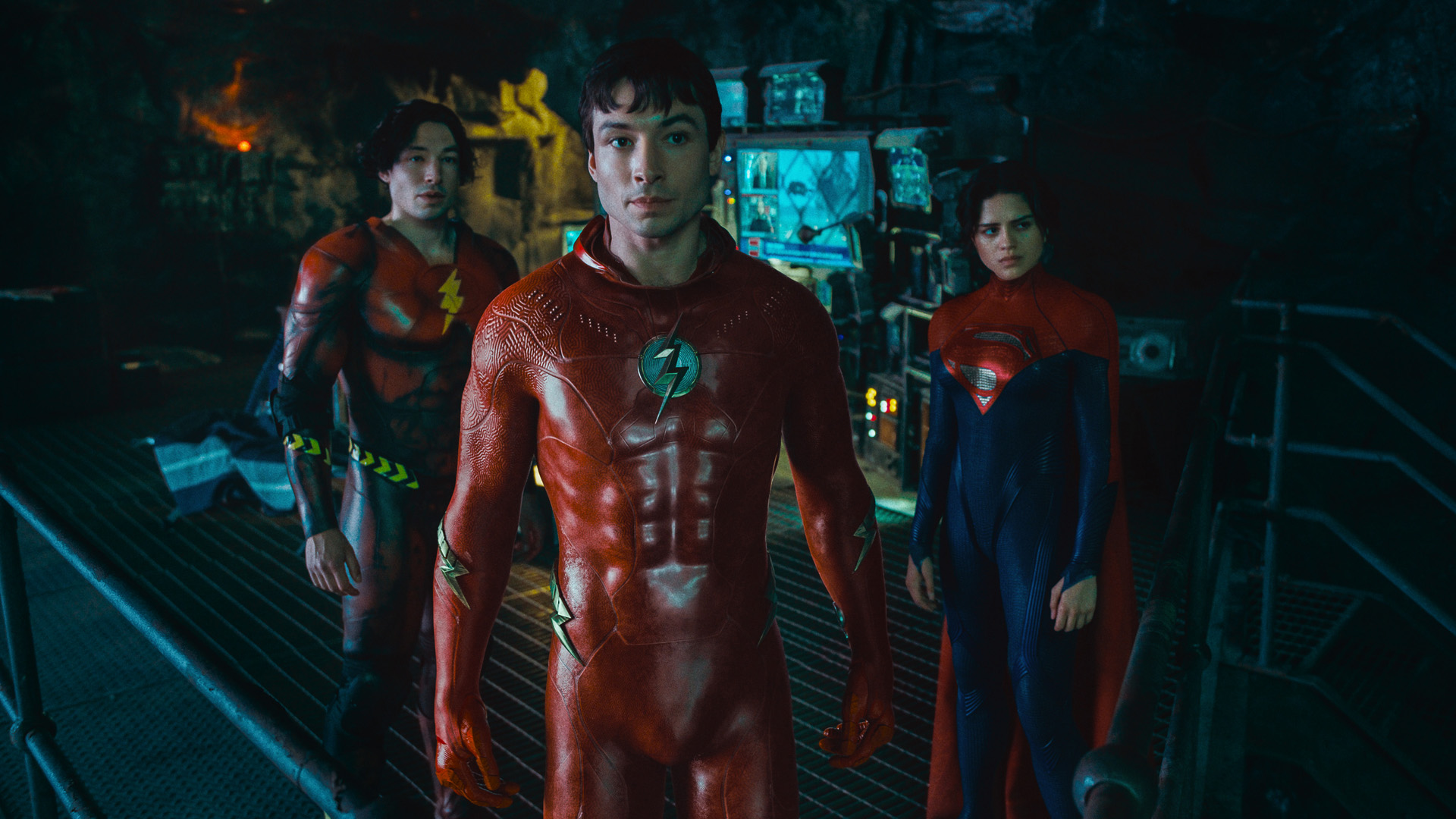 Although – SPOILERS AHEAD FOR THE FLASH – Jason Momoa's Arthur Curry made a brief cameo at the end of the Scarlet Speedster movie, it's currently unknown whether there'll be further underwater DC action for the man from Atlantis. At the same time, never say never….
While Gunn and Safran haven't confirmed Aquaman's future in the new-look DCU, Momoa seems confident he'll be involved somehow. "We have a special relationship… I wish I could say more," Momoa said at the Sundance festival in January (h/t Deadline). I'll always be Aquaman, and there's a lot of evolution for that. So I'm not going anywhere and it's very exciting."
A clearly delighted Momoa also said in a video tweeted by DCVerso that "I got some really good news, great news with Warner Bros. Wish I could tell you! Peter, I love you. James, I love you." Could be promising?
And he expanded a little more in an interview with Total Film (via GamesRadar+). "Peter [Safran]'s my producer [on Aquaman 2], and is a dear friend. I absolutely think Aquaman will be involved in the DCU. It's on, bro – there's no one bigger than Aquaman!"
Of course, if Aquaman 2 does decent business at the box office, Warner Bros are unlikely to turn down the opportunity to dip their toes in the water once again. And with Gunn reportedly dipping into the DC back catalogue to include Hawkgirl, Mister Terrific and a Green Lantern in his Superman: Legacy, there's clearly room in his DC vision for characters to pop up in other superheroes' movies. For now, however, the future of Aquaman is one to file under "watch this space".