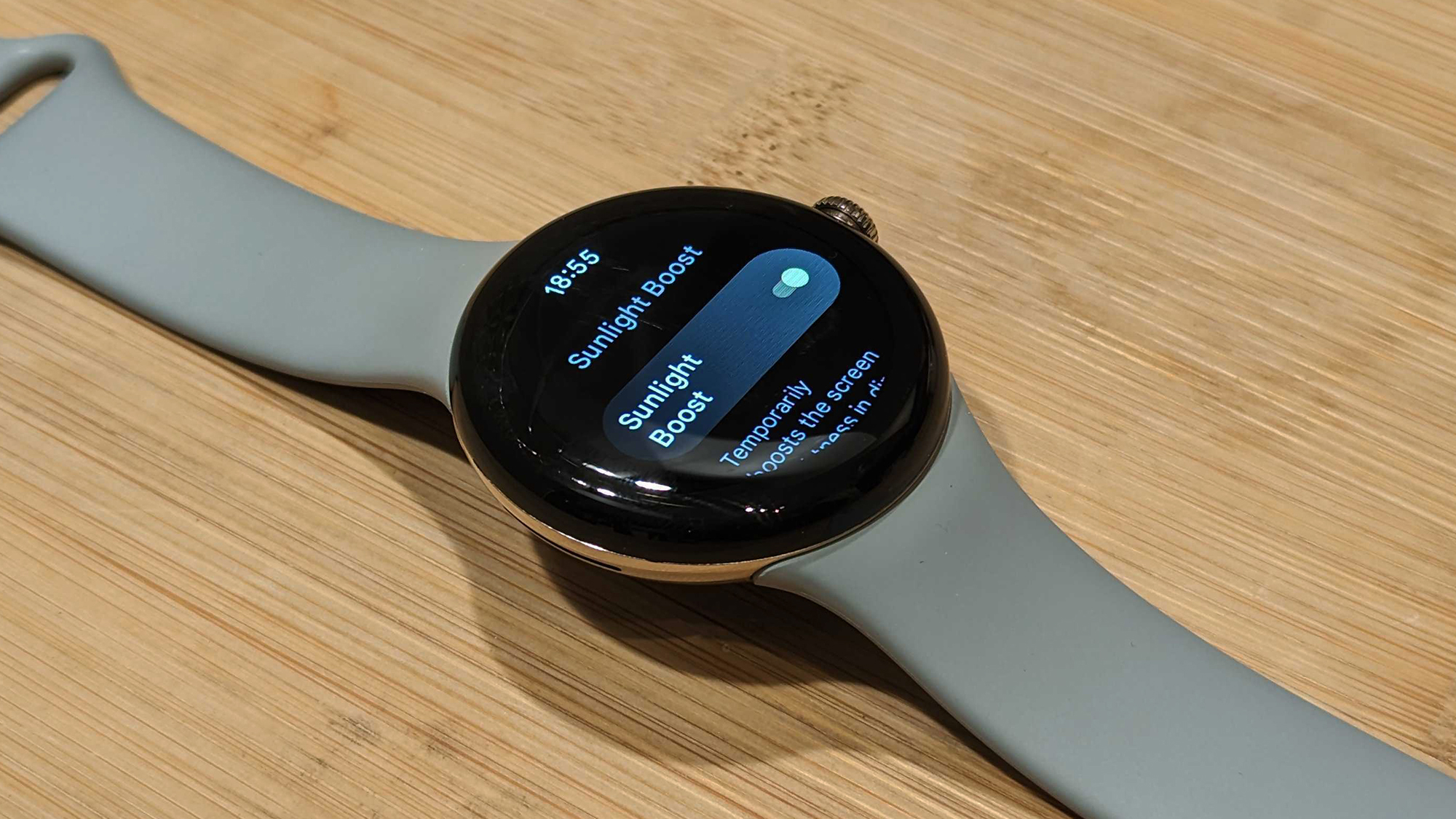 Key smartwatch models are set to shed some weight as recent leaks show Apple and Google will be making their wearables more lightweight.
9To5Google claims in a recent report that the case on the upcoming Pixel Watch 2 will be made out of aluminum instead of stainless steel. For the sake of comparison, the current Pixel Watch weighs 36 grams without a wristband, making it one of the heaviest Android wearables out there. If the company does go for an aluminum construction, the Pixel Watch 2 may have a weight more akin to the Fitbit Sense 2, which, as 9To5Google points out, weighs a measly 26 grams. 
Now, a few grams being shaved off may not sound like all that noteworthy, but in the long term, it could make a big difference. A more lightweight device will make it more comfortable to wear when exercising or sleeping. However, the problem with aluminum is that it's a softer metal compared to stainless steel, which could make the Pixel Watch 2 more susceptible to scratches and dents. 
Apart from the small snippets, there isn't any other information specifically about the upcoming smartwatch in 9To5Google's report. We don't know just how much of the Pixel Watch 2's construction will be made of aluminum, for instance. The case on the original Pixel Watch is made up of 80 percent recycled stainless steel, and hopefully, we see a similar number. Less weight plus a redesigned back would make Google's future wearable more comfortable to sleep with. 
Lighter Apple Watch Ultra
As for iOS, a reputable leaker known as Setsuna Digital claims the Apple Watch Ultra 2 (as we'll refer to it for now) will have a "reduced weight". 
Unfortunately, they don't reveal much else about the flagship smartwatch, but it does add further legitimacy to another leak from notable industry insider Ming-Chi Kuo. He states "Apple is actively adopting 3D printing technology". Additionally, "some of the titanium mechanical parts" in the Apple Watch Ultra may be replaced with 3D printed materials on the new device. Kuo goes on to say this method could "improve the production time" as well as reduce overall cost.
Now presuming Apple is indeed using 3D printing for the Apple Watch Ultra 2, what materials will the tech giant use? We highly doubt the company is going to construct its wearable out of plastic. It's entirely possible Apple could use a design consisting of mostly aluminum, resulting in a considerably lighter wearable. The Apple Watch Ultra is quite chunky clocking in at 61.3 grams, nearly double that of the aluminum-built Apple Watch Series 8.
Of course, we don't know for sure so take these leaks with a grain of salt. Luckily, you won't have to wait very long to know more. Both the Pixel Watch 2 and Apple Watch Ultra 2 are set to launch later this fall. New info is just around the corner.
Until then, check out TechRadar's list of the best smartwatches for 2023. 
Source link