Besides the thousands of award-winning and critically acclaimed TV shows and movies, Hulu also provides customers with one of the best alternatives to cable. The Hulu with Live TV plan offers popular US channels that you can watch live alongside its on-demand catalogue, including FX, MTV, VH1, ABC, NBC, TNT, USA Network, and many more, alongside acclaimed titles like The Handmaid's Tale and Normal People, as well as The Kardashians, Fleishman is in Trouble, and Fresh.
With countless boxsets to binge-watch and 85+ live channels depending on where you are in the States, Hulu with Live TV offers the best of both worlds for those looking to cut the cord.
Offering entertainment for all the family, you can also customize your package with add-ons like Max, giving you access to even more. Not to mention there are now a number of Hulu with Live TV bundle options that throw in Disney Plus and ESPN Plus.
Want to know more about one of the best TV streaming services live plan? Keep reading for our full explainer on what you get when subscribing to the Hulu with Live TV plan.
What is the Hulu with Live TV plan?
Hulu with Live TV (otherwise known as Hulu + Live TV) gets you all the goodness of a regular Hulu plan with the added bonus of over 85 channels that you can tune into live – all without the steep cable package price tag. 
This includes TV channels such as ABC, CBS, NBC, TLC, Comedy Central, Fox, Adult Swim, and many more, with the option to also select premium channels as add-ons. 
All starting from the Hulu price of $68.99 a month.
The Hulu + Live TV package no longer comes with its 7-day Hulu free trial. However, you can now get a variety of Disney Plus bundle options that include ESPN Plus as well.
Swipe to scroll horizontally
It's worth noting the more expensive 'No Ads' Hulu + Live TV plan does see commercials on some ESPN Plus content. However, across on-demand titles from Disney Plus and Hulu, the $82.99 a month rate gets you an ad-free experience.
Hulu with Live TV offers much the same perks as Hulu's other two streaming plans. This means you avoid being locked into a fixed contract, with the ability to cancel hassle free anytime. There are also no hidden fees or need for additional equipment to watch Hulu.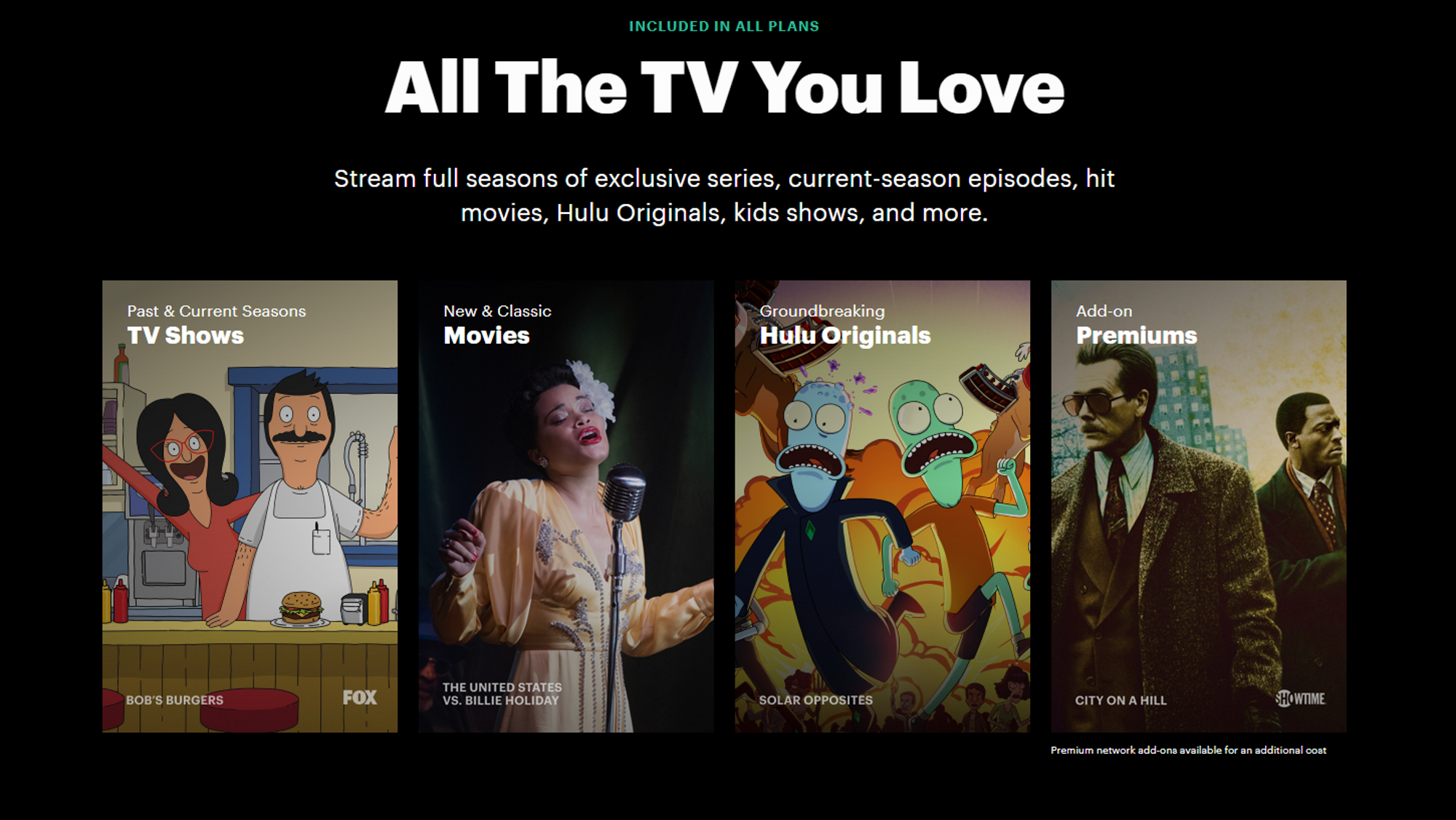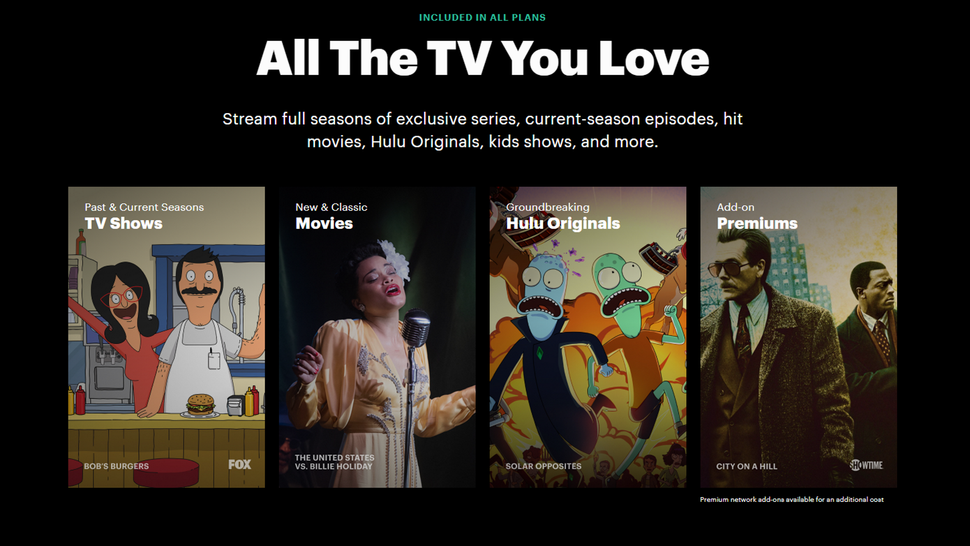 What TV channels can you watch on the Hulu with Live TV plan?
Boasting over 85 channels, you can get all these with Hulu + Live TV plans:
ABC
ABC News
CBS
CBSN
FOX
NBC
ACC Network
Adult Swim
A&E
Animal Planet
Bet
BTN
What's more, Hulu with Live TV subscribers get 50 hours of storage, so you can record any of its live TV channels to watch back later. You can also stream across multiple devices, including Hulu on Roku and Hulu on Fire Stick.
If Hulu + Live TV sounds up your street, head to the website to sign up now!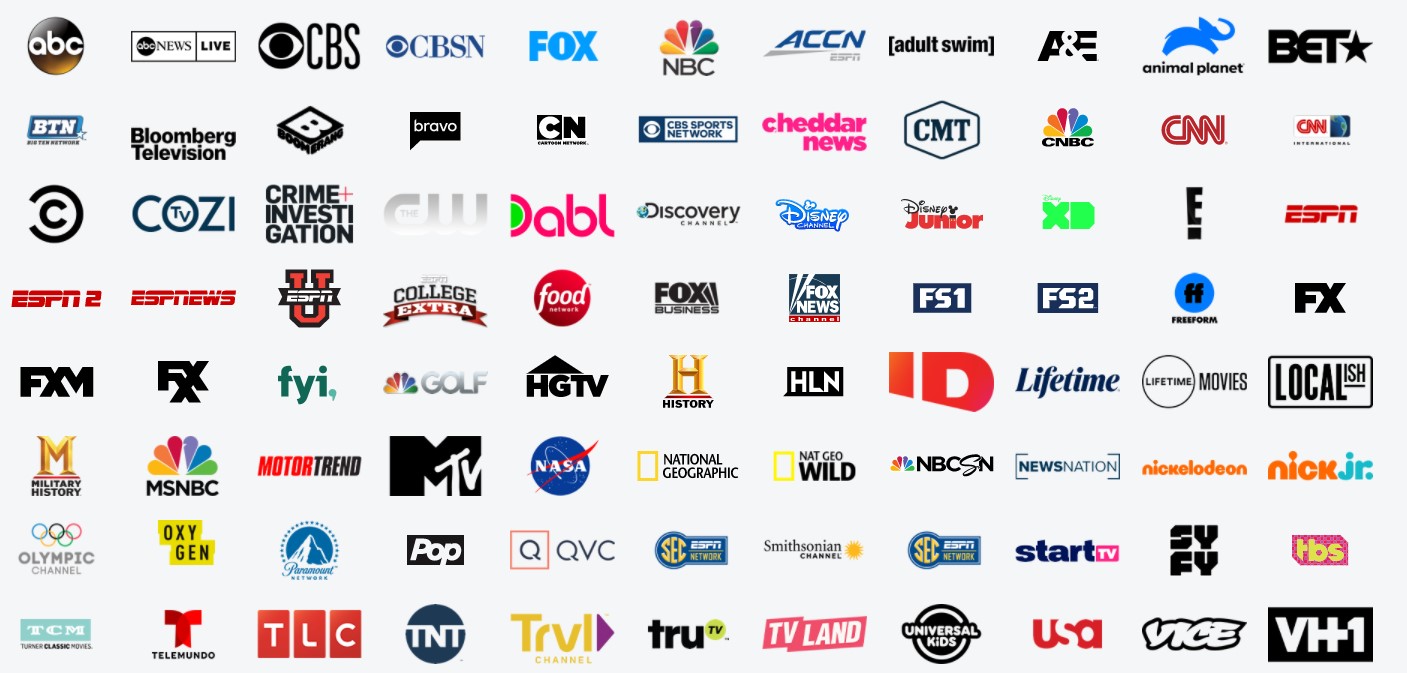 What add-ons are available with a Hulu + Live TV plan?
On top of the 85+ Hulu with Live TV channels included in the plan, you can opt to add four other premium channels for an additional monthly rate. This includes HBO Max and Starz.
HBO Max – $15.99
Cinemax – $9.99
Showtime – $10.99
Starz – $9.99
Other add-ons include:
Unlimited Screens – $9.99
Entertainment Networks – $7.99
Sports Add-on – $9.99
Español Add-on – $4.99
What can I watch on Hulu with Live TV channels?
With over 85 channels, a better question is what can't you watch on Hulu's Hulu + Live TV plan. From ABC, get all the latest drama from the ward at Grey Sloan Memorial Hospital in Grey's Anatomy, or fantastic comedy Black-ish. For your reality fix, watch The Bachelorette.
Meanwhile, ESPN hosts a ton of sports coverage for fans of NHL to the Premiere League and NBA games.
Including Adult Swim, you can now watch Rick and Morty season 6, while there are plenty of channels appropriate for the younger members of the family, too. Disney Channel sits alongside Disney XD, Cartoon Network, and Nickelodeon. 
Of course, for fans of RuPaul's Drag Race, VH1 is the place to be, while those with specialist interests can make the most of the likes of the History Channel, Food Network, and National Geographic.
If you decide to add-on HBO Max to your package you'll be able to watch Game of Thrones sequel House of the Dragon, as well as Euphoria, Industry, and plenty of other popular HBO Originals.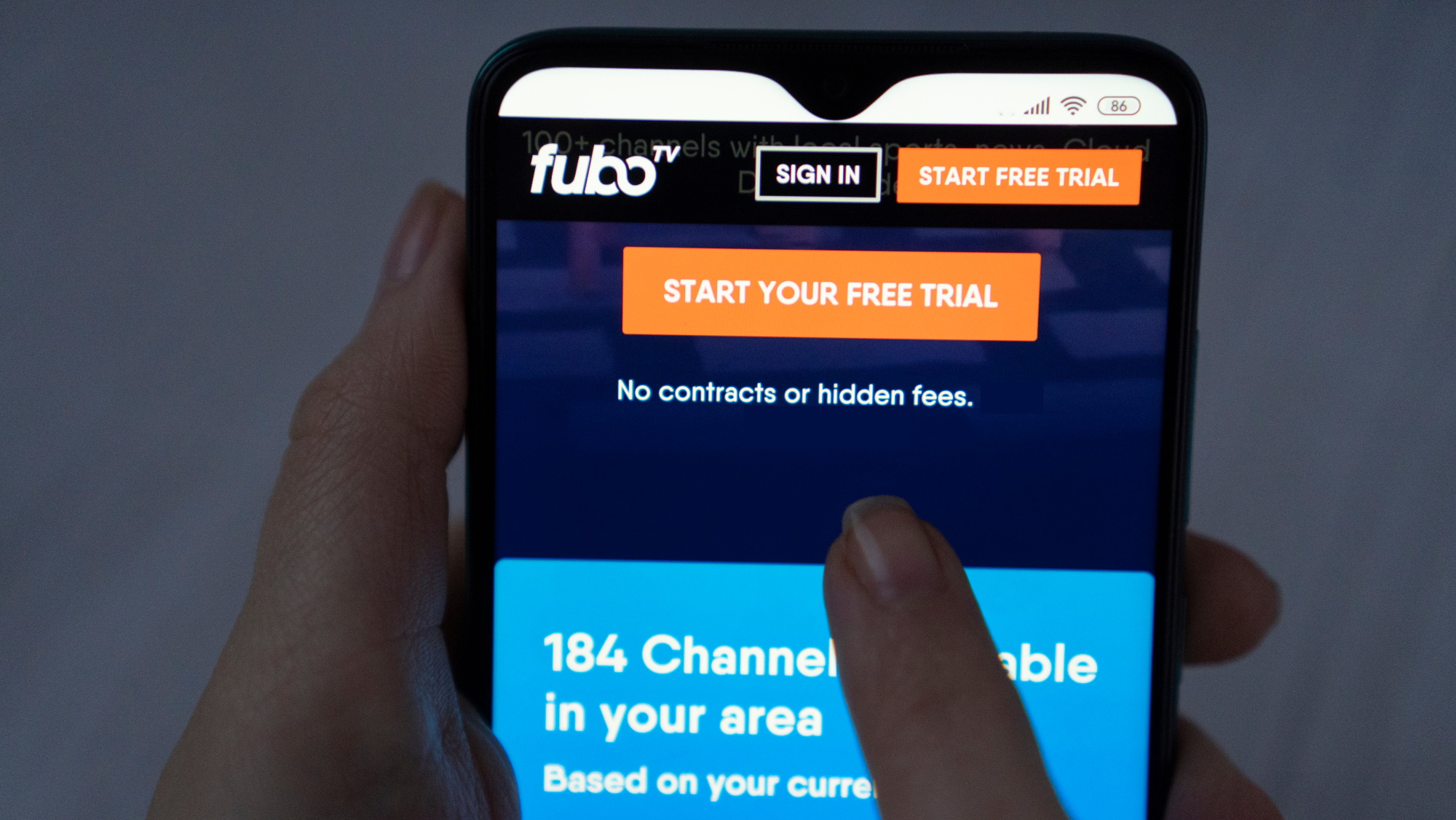 How do Hulu with Live TV prices compare to FuboTV?
At $74.99, FuboTV's entry-level Starter plan is now more expensive than Hulu's Live TV package, and delivers significantly more channels: over 150, about 70 – more than Hulu + Live TV. A third of its line-up is sports too, including networks like ESPN, FH1, and NFL, so it's perfect if keeping up with the latest match is a must.
 A Hulu +Live TV subscription can now include ESPN Plus, though, which brings lots of live matches and sports coverage to the table, and it's pretty unbeatable for overall entertainment. It's home to award-winning Hulu Originals like Nomadland and The United States vs. Billie Holiday, and binge-worthy comedy-dramas like Only Murders in the Building, Reservation Dogs, and PEN15, to name just a few. Plus, Hulu includes a variety of TV networks that aren't currently available through Fubo, like A&E, Cartoon Network, Vice TV and CNN.  
If you're interested in a comprehensive replacement to cable that's sports focused and provides coverage of all the major sporting tournaments, you'll probably want to grab a FuboTV plan – and there's plenty of extra scope if your wallet can take the strain. But if you want the the catchall of live TV with a hefty VOD library and buzz-worthy Original shows, then hello…it's Hulu + Live TV you're looking for.
How do Hulu plans compare to Sling TV?
Want an online cable replacement but need to keep costs down? Where Hulu has a single Live TV plan fixed at $68.99 and only a handful of additional channels, Sling TV has three base plans on which you can build a bespoke line-up, meaning that a Sling TV plan is flexible and affordable.
Sling Orange has about 30 channels, including ESPN, the Disney Channel, CNN and A&E, while Sling Blue provides a more expansive offering leaning towards news and entertainment. Both cost from $40 a month, but for $60 you can get Sling Orange + Blue, which enables four streams in total and delivers 50 channels. Then you can bulk up your plan with dozens of a la carte options (e.g. Showtime), and a variety of add-ons like Lifestyle Extra. That way, Sling helps ensure you spend your money on the channels you enjoy watching.
Of course, Hulu's the only place you'll be able to watch a growing roster of hit Hulu Originals, including the Michael Keaton miniseries Dopesick, teen drama Love Victor, Little Fires Everywhere, and Nine Perfect Strangers starring Nicole Kidman. So, although its Live TV plan isn't exactly cheap, it's a simple, comprehensive solution to all your entertainment needs. 
Source link