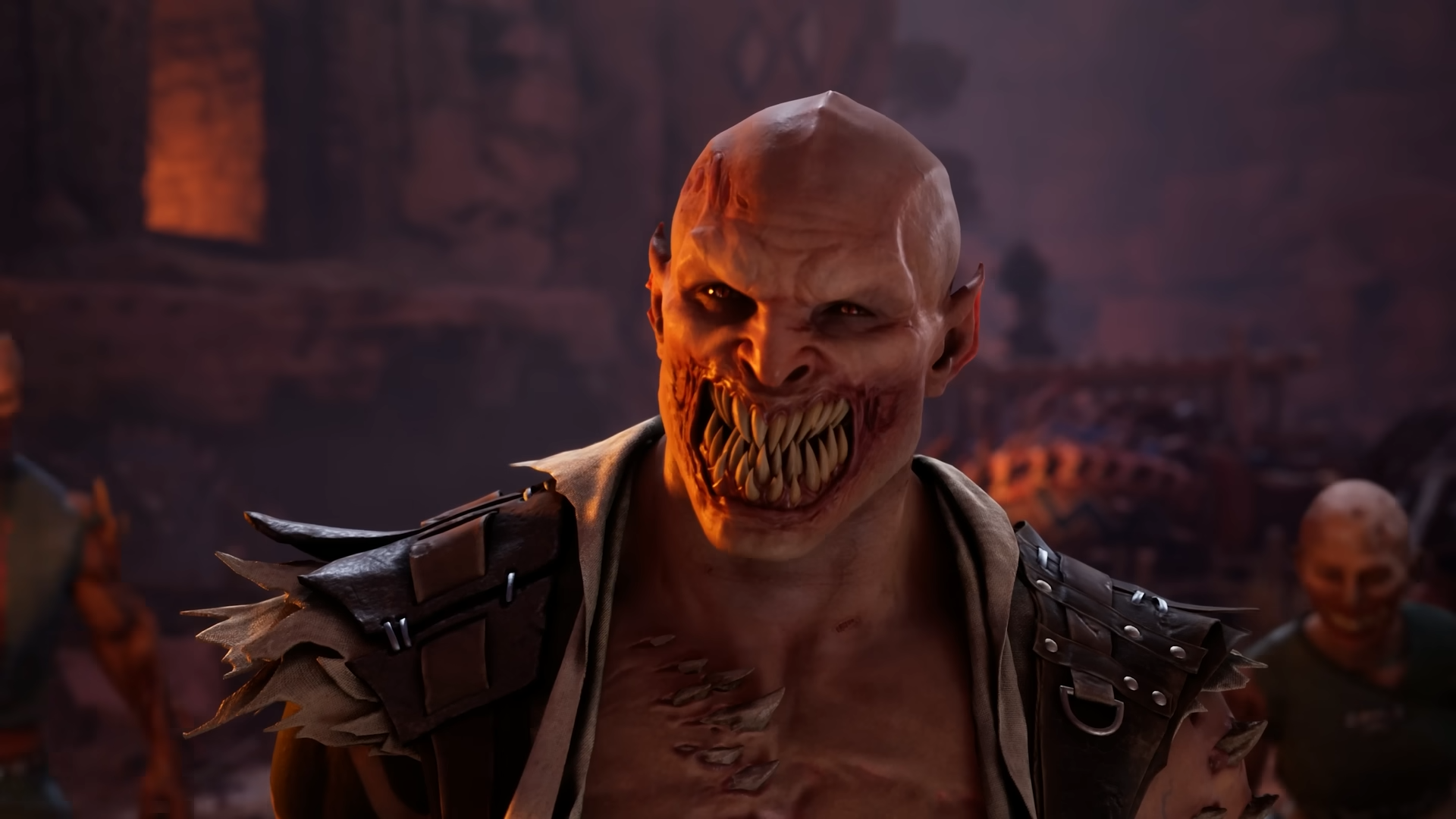 San Diego Comic-Con 2023 saw a Mortal Kombat 1 panel that dropped a brand new trailer and revealed more about the roster fans can expect coming to the game after launch. 
The new trailer reveals three big new characters: Baraka, Li Mei, and Tanya. While Baraka is a series mainstay with his big toothy grin and vicious arm blades, Li Mei and Tanya are mainstays from Mortal Kombat's contentious (kontentious?) 3D era. 
Baraka first showed up in Mortal Kombat 2, but he's appeared in most entries in the game series since then, even the weird ones like Puzzle Kombat and Mortal Kombat: Shaolin Monks. The Tarkatan general is always visible though: the species is known for their combat prowess and so show up in the game's story modes. 
Tanya — a minor antagonist since her first appearance in Mortal Kombat 4 — was a mainstay during the 3D era, but since then has only appeared in cameos and an appearance as a DLC fighter in Mortal Kombat X. In previous games she was all fast moves and pyrokinesis, and her appearance in the trailer seems similar.
Li Mei first appeared during Mortal Kombat: Deadly Alliance, Li Mei hasn't appeared as a playable character since Mortal Kombat: Armaggedon, but she's another fast moving character, with bolts of purple energy doing grievous damage. Her appearance makes her one of only four characters from Deadly Alliance to appear as a playable character post Armaggedon. The others are Bo' Rai Cho, Kensi and Frost, fact fans. Of those, only Bo' Rai Cho isn't confirmed for Mortal Kombat 1. 
In the panel after the trailer, it was confirmed that Ermac, Homelander, Omni-Man, Peacemaker, Quan Chi, and Takeda are all coming as DLC post-launch. A win for people who want to play as slightly villainous superheroes or… even more ninjas. Sorry, Ermac. 
Mortal Kombat 1 launches on September 19 for Xbox Series X, PS5, Nintendo Switch, and PC. 
In more news, Ubisoft is deleting inactive accounts on their digital storefront, including the games those players have bought.  
Source link